San Antonio, Texas Attractions – Museums
Learn more about the history of the Lone Star State with a visit to the intriguing museums of San Antonio, Texas. Plan a trip to the Institute of Texas Cultures, and you'll discover the rich history of the people call themselves Texans.
The Witte Museum is a great activity to do with family when you are in San Antonio, you will get to visit and experience different exhibits and centers such as the Robert and Helen C. Kleberg South Texas Heritage Center.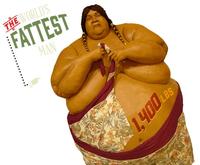 Prepare to see one of the best museums of all time the Guinness World Record Museum has the most interesting records for the things you could not imagine, this tour is appropriate for all ages in San Antonio, Texas.
Located only two blocks from the alamo, you will see different wildlife exhibits, fill up on delicious food, learn about the history of the Rough Riders, and sample seven different craft beers!
The Texas Ranger Museum is an addition to the Buckhorn Saloon and Museum in San Antonio and it is a really cool museum to visit and learn about the great Texas Rangers that mean so much to this state.
The Institute of Texan Cultures is a San Antonio Museum uses interactive exhibits to tell the cultural history of Texas from its early settlers who established an early economy off the riches of the land to the modern technological industries of today.
I did not know that San Antonio had a National Natural Landmark till I read about the discovery of the Natural Bridge Caverns by a some college kids but I'm glad they found the museum trip because it's great.
Pricing and schedule are currently unavailable.
Step inside the house of oddities known as Ripley's Believe it or Not in San Antonio and stroll through several interactive exhibits featuring some of Robert L. Ripley's most famous creatures and artifacts. There are over 500 exhibits to walk through and explore while inside!
Pricing and schedule are currently unavailable.
San Antonio, Tx is the place to be if you are looking for a good scare; this adventure lasts approximately twenty minutes and is filled with awesome effects, excellent props and actors in a ghoulish, eerie building.
Pricing and schedule are currently unavailable.