San Antonio, TX Museums
Learn more about the history of the Lone Star State with a visit to one of San Antonio's museums. Plan a trip to the city's largest, the Witte Museum, and you'll discover the rich history of the people who call themselves Texans, dig through dinosaur bones, and have fun with the whole family.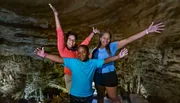 Explore the greatest parts of museum and history as you dive deep into the Earth on the Natural Bridge Caverns - Discovery Tour.,Head deep into the Earth to experience this great museum attraction with Natural Bridge Caverns Discovery Tour. Known as the largest cave system in Texas, you will enjoy exploring this amazing cave with the whole family.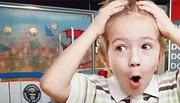 Prepare to see one of the most unique museums of all time! The Guinness World Record Museum has the most interesting records for things you could scarcely imagine. This tour is appropriate for all ages.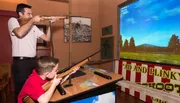 The Texas Ranger Museum is an addition to the Buckhorn Saloon and Museum in San Antonio and a great museum to visit and learn about the great Texas Rangers that mean so much to this state.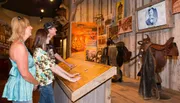 Located only two blocks from the Alamo, you will see different wildlife exhibits, fill up on delicious food, learn about the history of the Rough Riders, and sample seven different craft beers all at one historical museum.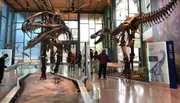 Spend a day at this 10-acre museum and learn about the culture and history of San Antonio. The Witte Museum is known as the place where nature, science, and culture meet. See beautiful art, dinosaur bones, Texas artifacts, and interact with exhibits while you are learning!