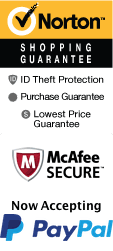 YOUR PEACE OF MIND IS OUR TOP PRIORITY
Should you need to cancel at any time, you have up to 48 hours from your vacation start date to do so for a 100% future travel credit.
Things to Do in San Antonio in February 2021
Sweep your sweetie off their feet with a February 2021 trip to San Antonio. There are plenty of amazing attractions and activities that can help you impress them. Plus, pair it all with a refreshing hot tub suite or other lodging option.

Top February Things To Do In San Antonio
Feb 1, 2021
to
Feb 28, 2021
San Antonio Walking Ghost Tour
Schedule
The next time you visit historic San Antonio be sure to make a reservation for the 1.5 hour long San Antonio Walking Ghost Tour through downtown locations a mile around the historic city center. Beginning at the Alamo this ghost tour will bring customers into the Alamo, across San Antonio's world famous river walk, where they will visit some of the city's most historic and haunted buildings. Guests will be given ghost-hunting equipment, but will also be encouraged to take their own photos to catch one of the city's many ghosts. Expert tour guides will regale visitors with stories on the founding of San Antonio and its frontier history to the present. These stories will include battles, dark rituals, and some murders, so while the San Antonio Walking Ghost Tour is family friendly, some details might be too gruesome for children. The San Antonio Walking Ghost Tour is open to all lovers of the paranormal, or anyone looking to learn a little more about the history of San Antonio.
Feb 1, 2021
to
Feb 28, 2021
Buckhorn Saloon & Museum
Schedule
Come on down and have a look at The Buckhorn Saloon & Museum. The is a San Antonio Historic Landmark. December in Texas is a great time to come and experience all this museum as to offer. The history of this saloon was started 131 years ago. This means there is a lot to see and do. The venue offers some of the areas best cuisine, drinks, and museums. Visit the two different museums and see over 500 different animal species from around the world. Many displays are one of a kind creatures. The museums offer some of the worlds oddest exhibits, including many from the American sideshows that traveled the nation. Optical illusions are on display also. Look at the world thru lenses than change your perspective. This is an amazing optical adventure everyone in the family is sure to love. All these incredible display are bound to make you thirsty. Stop by the Bar that started it all and get yourself a tall cold one.
Feb 1, 2021
to
Feb 28, 2021
Travis Park Carriage Tour
Schedule
Since this tour takes place in a carriage, people get to take in the sights in a slow and relaxed way. The areas that are seen on this tour are parts of San Antonio and Travis Park. The tour is only twenty minutes long, so there is not a lot that will be seen, but there is still plenty to enjoy. One of the best things about this tour is that it offers to pick up from the hotel as well as drop off at the hotel. People of any age can enjoy this tour, and they can have their cameras with them to take pictures of everything that they get to see. Travis Park is a historic location in San Antonio as it was a site that was part of the Alamo and was named after a commander of Texas's troops. It is a nice nature oasis that breaks up the busy city and allows a great refuge opportunity.
Feb 1, 2021
to
Feb 28, 2021
Texas Hill Country & LBJ Ranch Tour From San Antonio
Schedule
Texas Hill County & LBJ Ranch Tour From San Francisco Information If you and your family ever plan on touring the Texas Hill County & LBJ Ranch Tour from San Francisco in February, you won't be disappointed. Choosing this tour during February time is one the most fair rating from touring experiences. As you take a tour through, you'll learn about many historical information. Don't worry, you will be able to stop in between touring to grab a few snacks, go shopping, and etc. Before starting this tour, it's recommended that you eat breakfast. This tour is full of fun, and enjoyable and is approximately 7-8 hours long. Taking tour through Texas Hill Country be sure to ask questions to the tour guide assistant. Don't wait til it the last minute in February to go on this most wonderful tour. You wouldn't want to miss out on the beautiful views this tour have in this month. If it's a last minute that you can't take this tour, don't worry you'll be able to cancel.
Feb 1, 2021
to
Feb 27, 2021
Cross G Ranch Trail Rides
Schedule
It is February and cupid has shot his arrow into the heart of couples and you are among the ones getting a shot from that arrow. You want to do a couples getaway with your special someone. So, why don't you consider taking your special someone to Cross G Ranch Trail Rides. Here you and your special someone can enjoy an intimate retreat because the trails are private at Cross G Ranch Trail Rides. You and your special someone can relax and enjoy the awesome beauty of nature along the Texas Hill Country in Bandera, Texas, only moments from San Antonio. You can explore all that nature has to offer as there are no disruptions as you experience a horseback ride of a lifetime. Here, take in the adventure of the sprawling ranch, creeks, plateaus valleys ravines; not to mention, the wooded areas and wildlife. That much needed escape from the routine hustle and bustle of everyday life can be gone for a moment of excitement and fun in February.
Feb 1, 2021
to
Feb 28, 2021
San Antonio Attraction Pass
Schedule
This February get your family the San Antonio Attraction Pass for a fun vacation you'll never forget! Imagine taking your whole family down to San Antonio, Texas for fun attractions like the San Antonio Zoo where you take your children to see amazing wild animals they would never see at home or the San Antonio Aquarium with tons of marine life to see, and the Buckhorn Saloon and Museum where you and your family can learn the rich history of Texas and many more attractions to see with your pass. The best part is you get access to all these amazing locations at a discount you won't believe. Book your trip this February and grab a pass that will have you and the family going to great activities like the Wonder World Park, Monster Mini Golf and Laser Tag, the Incredible Pizza Company and so much more. Don't forget your pass is good for one whole year so you can come even after your February trip for even more fun!
View all events occurring during your stay