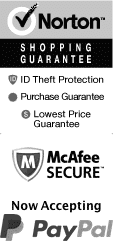 Things to Do in San Antonio, TX in February 2023
Get out and explore the beauty of San Antonio, TX. With so many amazing attractions and things to do available in February, you can experience an unforgettable vacation. Browse all of the shows, historic tours, and more for an unforgettable February adventure.
Top Things To Do In San Antonio in February
Feb 1, 2024
to
Feb 29, 2024
Go Rio San Antonio River Cruises : Boat Rides San Antonio Riverwalk
Schedule
February is the perfect time to embark on a Go Rio San Antonio River Walk Cruise. As the winter season draws to a close, the weather becomes refreshing and comfortable, making for a pleasant cruise experience. The water is still clear and calm, and there are fewer crowds than during peak seasons. The cruise takes you through the historic canals of San Antonio, and the stunning views offer a peaceful and serene escape from everyday life. Don't forget your camera to capture the charming bridges, picturesque walkways, and iconic landmarks of San Antonio.
Feb 1, 2024
to
Feb 29, 2024
The Buckhorn Saloon & Museum and Texas Ranger Museum
Schedule
In February, the Buckhorn Saloon, Museum, and Texas Ranger Museum in San Antonio is a delight to visit. Occupying less crowded spaces, you'll experience the rich Texas history vividly. The Saloon still serves patrons, the Museum exhibits remarkable wildlife displays, while the Texas Ranger Museum hosts artifacts of notable Texas lawmen. Enjoy the Old West's authenticity, coupled with the charm of San Antonio's temperate weather in February, making your visit a uniquely engaging and comfortable experience.
Feb 1, 2024
to
Feb 29, 2024
The San Antonio Ghost Walk
Schedule
February is a great month to explore the spooky side of San Antonio with The San Antonio Ghost Walk. The chilly weather adds an extra layer of eeriness to the tour as you wander through the haunted streets and learn about the city's rich history of paranormal activity. With a knowledgeable guide leading the way and sharing spine-tingling stories, visitors can expect a fascinating and thrilling experience on this nighttime trek through San Antonio's past. Don't miss out on this unforgettable adventure during your February visit.
Feb 1, 2024
to
Feb 29, 2024
San Antonio Zoo
Schedule
February is the perfect time to visit the San Antonio Zoo! With cooler temperatures and smaller crowds, visitors can enjoy a leisurely stroll through the zoo while getting up close and personal with the amazing animals. From playful otters to majestic lions, the zoo offers a diverse range of wildlife to admire. Don't miss the chance to witness feeding sessions and educational talks by experienced zookeepers. February is the ideal month to create unforgettable moments and connect with nature at the San Antonio Zoo.
Feb 1, 2024
to
Feb 29, 2024
Cave Without a Name Tour
Schedule
February is an ideal month to visit the Cave Without a Name Tour in San Antonio, Texas. During this time, crowds are slight, making your descent into the six major rooms of impressive stalactites and stalagmites more peaceful. The 66-degree year-round temperature inside the cave provides a welcome respite from Texas's winter chill. Also, in February, the cave's acoustic features are showcased in one-of-a-kind subterranean concerts, creating a unique, unforgettable experience.