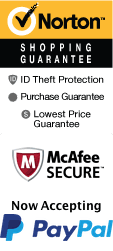 YOUR PEACE OF MIND IS OUR TOP PRIORITY
Should you need to cancel at any time, you have up to 48 hours from your vacation start date to do so for a 100% future travel credit.
Things to Do in San Antonio in January 2021
Bring in a new year with a fun array of new attractions and activities in San Antonio, TX. Whether you are excited for all of the new shows and attractions or just want to get out and experience the Riverwalk, Alamo, or popular destinations, you can create the perfect getaway for you and your family.

Top January Things To Do In San Antonio
Jan 26, 2021
to
Jan 31, 2021
San Antonio Walking Ghost Tour
Schedule
Enjoy an hour and a half long fully guided ghost hunt through the historic streets of San Antonio Texas. This region is rich in history and mystery. All participants should expect to wear comfortable walking shoes because the walk is roughly one mile long and during the evening hours. Bring a camera to catch any paranormal activity. The tour guide takes guests through a journey of the gruesome and historical facts that make San Antonio Texas a hot spot for paranormal activity. This is a family friendly tour but young children should be warned that the stories can become a bit dramatic and elaborate as the tour advances. Use caution if you are scared easily or cannot handle gruesome details. January is a wonderful month for the San Antonio walking ghost tour because the hype of the Halloween season has died down and groups are smaller. The weather is splendid and the evening air is comfortably brisk for this hour long walking ghost tour.
Jan 26, 2021
to
Jan 31, 2021
Buckhorn Saloon & Museum
Schedule
The Buckhorn Saloon and Museum located in San Antonio, Texas is a great place to visit, especially in the month of January. The temperatures are mild and the big crowds are few. Making it a pleasant experience in January. Bring your non-flash camera because there is plenty of pictures to be taken. The saloon is only a few blocks from the Alamo. The features include two museums, a restaurant, the old-fashioned saloon, and gift shop. The salon was established 130 years ago, and features displays of over 500 wildlife species. Some wildlife includes a 78-point buck, a thousand pound marlin, and an Irish Elk estimated to be over 10,000 years old. The museums include Carnival of Curiosities (witness interesting phenomena), and The American Sideshow (experience the history of famous side shows through a video experience) After touring the museums and wildlife displays be sure to drop into the salon, and see the collection of horns and antlers. Also, available inside the saloon will be a selection of craft beer, margaritas, and more.
Jan 26, 2021
to
Jan 31, 2021
Travis Park Carriage Tour
Schedule
Jan 26, 2021
to
Jan 31, 2021
Texas Hill Country & LBJ Ranch Tour From San Antonio
Schedule
A trip through the Texas Hill Country this January is an adventure you'll not soon forget. Your January adventure begins in San Antonio and takes you through the beautiful Hill Country, with stops such as The LBJ Ranch, the German cuisine of Fredricksburg, the home of Admiral Chester Nimitz, and Luchenbach, made famous by the country music classic. In Johnson City, you'll visit the boyhood home of our 36th President, Lyndon B.Johnson. You can sit back and enjoy the view from your Grayline tour bus as it makes the 7 to 8 hour journey through some of the most beautiful parts of the Lone Star State. Along the way, enjoy the wide variety of restaurants the Hill Country is famous for. The tour is intended for all ages, so make sure to bring the kids along too. After the holidays, a relaxing January bus trip through the picturesque Texas Hill Country is a great way to unwind. Your adventure awaits.
Jan 26, 2021
to
Jan 30, 2021
Cross G Ranch Trail Rides
Schedule
January is the kickoff to new beginnings as it is the start of a new year. With all of the holiday season activities coming to an end, you may need to get away from it all before the daily routine of the normal hustle and bustle is back in your life. So, why not go to Cross G Rank Trail Rides? January is the perfect time to go. There, at Cross G Ranch Trails Rides, you can get rejuvenated for that start of what the new year coming forward will offer. Just outside of San Antonio, Tx, you can find this getaway in Bandera, Tx and enjoy what is called Texas Hill Country. It is a beauty to behold. This sprawling ranch has creeks, valleys, plateaus and ravines along with wonderful wildlife to make it an awesome adventure. Explore all that nature has to give in such a way that you would not want to return to that daily routine. Just imagine you on your horse enjoying that open trail.
Jan 26, 2021
to
Jan 31, 2021
San Antonio Attraction Pass
Schedule
San Antonio, Texas has a lot of history and attraction so take advantage of San Antonio attraction pass which can be used at parks, tours and so many major attractions at a very reasonable fare and guess what you decide to which places you want to use this pass. San Antonio is a big city therefore many places to visit, many tours to take but we have the solution for you, because we would like you to to have an amazing time while you're in the city this pass can get to anywhere at a very affordable price. Do not miss opportunity while you're in town it is worth every penny. Sea World, skydiving, the zoo are just a few places where your able to use San Antonio attraction pass, this pass was created for your convinience while you're in town. This pass has different fares depending on how many attractions you would like to attend, don't wait any longer and buy your pass during the month of January.
View all events occurring during your stay