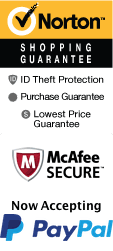 YOUR PEACE OF MIND IS OUR TOP PRIORITY
Should you need to cancel at any time, you have up to 48 hours from your vacation start date to do so for a 100% future travel credit.
Things to Do in San Antonio in December 2020
Celebrate Christmas in San Antonio with a fun holiday getaway. You can shop for the perfect present at El Mercado, catch one of the awesome shows, or grab a bite to eat at the Riverwalk. No matter what you decide to do, be sure to add your favorite attractions to the itinerary too! Pair it all with some awesome lodging and you have a recipe for the perfect December 2020 experience.

Top December Things To Do In San Antonio
Dec 5, 2020
to
Dec 31, 2020
SeaWorld San Antonio
Schedule
Grab the family and head outside for some holiday fun this December! The family-friendly theme park is filled with rides, adventures, and creature encounters. There is something for everyone. The thrill rides include The Great White were riders are sent through 360-degree loops and hoops at 50 miles per hour. However, that is not all. Head to the Dolphin Cove and watch the Atlantic bottlenose dolphins, or head to the Penguin Encounter exhibit and watch 100 different kinds of penguins at play. Make sure to catch a backstage tour and get a chance to interact with penguins, dolphins, sea lions, and more. The fun does not stop there. There are interactive exhibits to explore, fun places to eat, and shows to watch. Don't be surprised if you get a little wet during one of the shows. After all, they are big animals splashing around. December is a good time to visit SeaWorld San Antonio and create some new memories.
Dec 1, 2020
to
Dec 31, 2020
San Antonio Aquarium
Schedule
December can be an extremely overwhelming time of the year for some individuals. However, the Aquarium provides guests with the perfect experience to de-stress and enjoy a fun-filled day inside. Individuals are welcomed into the aquarium to observe sharks, jellyfish, stingrays, lorikeets, and so many more animals all within their natural habitats. Visitors are invited to dive into learning all about the aquariums' residence through interactive displays. Plus, at the San Antonio Aquarium guests of all ages are encouraged to experience pony rides, a roller coaster, merry-go-round, and even a themed jump bounce house. And if all the adventures and excitement work up an appetite; the aquarium has guests covered with delicious concession stand options. On average it takes around 2 to 3 hours to make it through the aquarium but can easily be a full day activity. Be sure to add the San Antonio Aquarium to any December trip to the beautiful city.
Dec 1, 2020
to
Dec 31, 2020
San Antonio Walking Ghost Tour
Schedule
San Antonio, Texas is becoming a popular destination to enjoy Ghost Walking Tours. Our tours are fully guided by our friendly staff starting at the Alamo and finishing at the Square Market. The Walking Ghost Tour is a must do activity while you are in town during the month of December. The Walking Ghost Tour lasts approximately one hour and a half, it is recommended to wear comfortable clothing during this tour you'll be able to enjoy the most amazing stories that really happened in certain spots most of them haunted after war. Do not miss this opportunity to enjoy San Antonio Walking Ghost Tour in a whole new level, our friendly staff will provide the most amazing stories very spooky of course. This tour is not recommended for very small children. During this tour you'll be able to tour the city and visit almost 7 different locations, the most popular destinations of course with a lot of history and stories.
Dec 1, 2020
to
Dec 31, 2020
King William Carriage Tour
Schedule
Whether it is a romantic outing or a fun family activity, this December is the perfect time to take a King William Carriage Tour. The carriages can hold up to seven people, making it a fun way to learn about the history and culture of the King William District. There is a choice between a narrated or non-narrated tour. Either way, the sound of the horse echoing through the streets will create a relaxing atmosphere. Along the ride, you will pass shops, restaurants, and museums to explore at a later time. You will see the homes that were built by German immigrants during the 19th century. Beautiful Victorian homes with lovely gardens and landscapes stand along the streets. This peaceful ride is a perfect escape from the hustle and bustle that occurs throughout December. Everyone will feel like a member of the royal family while riding through town in a white carriage.
Dec 1, 2020
to
Dec 31, 2020
San Antonio Alamo Helicopter Tours
Schedule

Make sure that you come to San Antonio this December to see a view that you otherwise might never see in your lifetime. You and two of your friends or family have the once in a lifetime opportunity to take this exhilarating helicopter tour of the lovely city of San Antonio; seeing all that the city has to offer from its beautiful countryside to the Riverwalk District. You will be in the air for 10 minutes coving a span of 15 miles of the most beautiful scenery that San Antonio has to offer. You will be seeing the world in a totally new light in ways that most humans never get to see and even get to experience the thrill of soaring through the sky in a helicopter. So make sure you and your friends or family make their way to San Antonio this December to take advantage of this opportunity of a lifetime.
The Dinner Detective Murder Mystery Dinner Show San Antonio
Schedule
Looking for a new experience to kick-off the holiday season? Are you intrigued with mysteries? Unleash your sleuthing skills at the Dinner Detective Murder Mystery Dinner Show in San Antonio. Imagine being immersed in the thick of a crime scene — and you are the detective! Paying close attention to the clues, it's your responsibility to determine 'whodunit,' as suspects act their part around you. But wait - things are not what they seem! And you might sense the woman seated across from you has something to hide. While partaking of an expertly prepared 4-course meal, your mind will be fed too - with clues that you are convinced will lead to the perpetrator. Or maybe, you begin to second guess yourself as the plot thickens with additional and sometimes conflicting evidence. When the guilty party is revealed, will you be rattled that you missed an obvious clue, or win the super-sleuth prize? Either way, your cares will melt away and bring renewed energy for holiday shopping!
View all events occurring during your stay