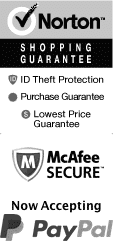 Things to Do in San Antonio in December 2023
A Christmas spent in San Antonio, TX is sure to be a magical one! There are so many amazing things to see and do in the city, and you can experience everything from sightseeing tours to historical adventures. With San Antonio lit up with beautiful holiday lights, you can have a mesmerizing time in Alamo City.
Top Things To Do In San Antonio in December
Dec 1, 2023
to
Dec 31, 2023
Go Rio San Antonio River Cruises : Boat Rides San Antonio Riverwalk
Schedule

December is the perfect month to explore San Antonio's River Walk by taking a Go Rio San Antonio River Walk Cruise. Experience the festive atmosphere with thousands of twinkling lights, colorful holiday decorations, and lively Christmas Mariachi music. You'll also get a chance to marvel at the stunning bridges, historic buildings, and iconic landmarks along the river. With mild weather and fewer crowds, December offers a delightful opportunity to soak in the magical ambiance of this vibrant city.
Dec 1, 2023
to
Dec 31, 2023
San Antonio Aquarium
Schedule

December is ideal for visiting the San Antonio Aquarium. It offers a unique blend of festive warmth and aquatic wonder. The array of exhibits, housing creatures from iguanas to sharks, provides excitement for all ages. During December, the aquarium adopts a festive flair with special events like meeting Santa while surrounded by marine life. This magical atmosphere, combined with the warmth the indoor setting provides against the winter chill, makes December an enchanting time to explore the captivating underwater world.
Dec 1, 2023
to
Dec 31, 2023
Hopscotch Immersive Art Experience
Schedule
December is a fantastic month to visit San Antonio and experience the Hopscotch Immersive Art Experience. This one-of-a-kind digital playground is located in the heart of the city and offers visitors a unique opportunity to immerse themselves in a world of vibrant colors, patterns, and designs. The cool winter temperatures make it a pleasant time to be outside, and the holiday season adds an extra layer of magic to the experience. Don't miss your chance to explore this interactive art exhibit and create unforgettable memories this December!
Dec 1, 2023
to
Dec 31, 2023
King William Carriage Tour
Schedule
December is an ideal month for the King William's Carriage Tour in San Antonio, TX. As you bundle up on a horse-drawn carriage, you'll witness the festive holiday lights and decorations that adorn historic houses, offering a unique and romantic ambiance. The cooler weather adds to the charm of the tour, sparking a sense of merriment and making it the quintessential Christmas experience. Soak in the intriguing narratives of the district coupled with captivating holiday cheer during this beautiful month.
Dec 1, 2023
to
Dec 31, 2023
SeaWorld San Antonio: Get Tickets to San Antonio SeaWorld & Aquatica San Antonio Combo Tickets
Schedule
December is an excellent month to visit SeaWorld in San Antonio, Texas. The park becomes a winter wonderland, buzzing with festive energy and Christmas cheer. Guests can explore the holiday-themed exhibits, watch Santa's animals and his team of elves in action, and marvel at the dazzling Christmas light displays. With special seasonal shows to enjoy, including live performances and a holiday-themed version of the park's famous hydro-coaster, Journey to Atlantis, December at SeaWorld is an experience not to be missed.
Dec 1, 2023
to
Dec 31, 2023
Buckhorn Saloon & Museum
Schedule
December is an ideal month to visit the Buckhorn Saloon & Museum in San Antonio due to the festive ambiance that this historic Texas establishment exudes. Entertain yourself with intriguing exhibits such as Old West relics, animal antlers, and native Texas wildlife. Amid holiday décor and chillier weather, sip on warm drinks from the historic saloon. The enchanting Christmas vibe and historical allure make the Buckhorn Saloon & Museum an absolute must-visit in December.