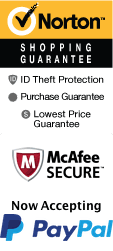 YOUR PEACE OF MIND IS OUR TOP PRIORITY
Should you need to cancel at any time, you have up to 48 hours from your vacation start date to do so for a 100% future travel credit.
Things to Do in San Antonio in November 2020
The holiday season is here! Witness some beautiful wonders and create memories with the finest attractions and activities in this wondrous city. Guests are sure to have a blast experiencing the tourist industry of San Antonio and creating new memories with their loved ones. Plus, combine the attractions with awesome hotels for the ultimate experience.

Top November Things To Do In San Antonio
SeaWorld San Antonio
Schedule
November - SeaWorld San Antonio Are you thinking of planning a trip with your children soon? If so, you definitely need to check out sea world in San Antonio in November! This can be an amazing trio that you and your family can take. Your children will definitely love and enjoy spending some time at Sea World because they will have the opportunity to learn more about the animals. There is a wide range of sea animals that your children will be able to interact with. You can also reserve some fun activities that will have your children in complete awe! This will definitely be a trip that you and children will be able to cherish and remember for many years to come. You can even try to make it a tradition so that you guys can go and visit the park every year. This can be a great tradition that your children will absolutely love.
San Antonio Aquarium
Schedule
Take a break from the cold of the winter when you take a trip to the Aquarium and get to know the wildlife that inhabits the seas at the favorite attraction of visitors and locals. When visiting the aquarium most individuals take at least two to three hours to explore everything offered and this adventure is appropriate for individuals of all ages. There is no flash photography permitted, the aquarium is handicap accessible and also has a gift shop on site to pick up souvenirs at the end of your visit. They offer lots of different activities to experience like interactive displays, exhibits and also daily shows, you will be able to pet the stingrays in the cool waters of the touch tank, enjoy the Aviary Experience where you'll have the option of feeding the birds. Other exhibits include the Rain Forest and Desert Experience, Giant Pacific Octopus, Mermaid Experience, while you can also take part in viewing the daily shows and all of the other attractions offered at the Aquarium.
San Antonio Walking Ghost Tour
Schedule
San Antonio is known for its mild temperatures in November so come start the holiday season and visit San Antonio with family and friends. While in the area be sure to participate in the guided San Antonio Walking Ghost Tour. Whether you are a fan of the supernatural or interested in starting a new family tradition, we invite you to participate in this 1.5 hour, 1 mile, professionally guided tour. Participants of all ages are provided ghost hunting equipment to search for their transparent friends during the tour. The ghost tour is appropriate for all ages and begins in the most haunted place of San Antonio, The Alamo. From there the group will walk the haunted premises of The Alamo, along the river walk, and into downtown San Antonio. Be sure to wear comfortable clothing and bring your Cameras. Picture taking is encouraged in hopes that you will capture a supernatural being on film! With November being a mild month, families can enjoy some time together before the chaos of the holidays and without the hot summer heat.
King William Carriage Tour
Schedule
Up for an hour of peaceful riding, sightseeing and looking like royalty? The King William Carriage tour is just that: a one-hour circuit around San Antonio that shows off the most historic and beautiful homes in the city. If you are in San Antonio just for the night, or for much longer, this is a great introduction to the city. On this tour, you will ride in a historic Victorian carriage that can fit up to seven people; it is perfect for a fun family history lesson, a relaxing ride, or anything else the passenger might have in mind. It is especially nice for a night of romance; imagine riding through the city on a chilly November at night, the cold air making you want to snuggle closer to your partner, with the windows of each house illuminating the street in front of you. Whatever the occasion, this carriage ride is a pleasant way to spend an afternoon or evening, the perfect blend of sightseeing and relaxation.
San Antonio Alamo Helicopter Tours
Schedule

What You Need to Know About Visiting San Antonio By a Helicopter Are you looking for the best way to enjoy your upcoming November vacation? You should consider taking a helicopter tour to San Antonio. San Antonio boasts of the best landscape, spectaculars view of the Americas Tower, and magnificent countryside that you will live to remember viewing. Taking a helicopter tour during the November season will save from paying high rates for booking the helicopter tour because it's not high season. Save some dollars by taking a November helicopter tour and have the best experience of having an aerial view of San Antonio. While taking a regular trip using vehicles in San Antonio, you will have the chance to get to a different location. You cannot compare such a tour to that of using a helicopter. Besides the fantastic aerial view of San Antonio, have an opportunity to discover rivers, botanical gardens, animal zoos, and other exciting places in San Antonio. Enjoy viewing the mentioned sceneries from the comfort of the helicopter. You can get the best San Antonio helicopter tour package by checking on our website. Book now for your November San Antonio helicopter tour.
Institute of Texan Cultures
Schedule
November is a time to give thanks and enjoy a small break from school or work. The traditional Thanksgiving involves turkey and pie but not this year. This year visit the Institute of Texan Cultures and enjoy a fun vacation. The Institute of Texan Cultures museum is similar and affiliated with the Smithsonian. The museum is over 65000 square feet of history on all different types of Texan Cultures. There are activities for every age and every person. From hands on activities for the children all the way to the roped off and one of a kind museum exhibits. Texas has a rich history of immigrants and is a surprisingly diverse area of the world. With activities for all people and all ages consider this area of the world to visit. You will not be dissapointed. If November is proving to be a month to enjoy a vacation rather than turkey then consider visiting the Institute of Texan Culture in San Antonio Texas.
View all events occurring during your stay