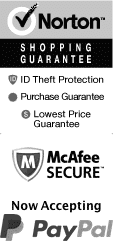 Things to Do in San Antonio in November 2023
Alamo City is a gorgeous place that is bursting with things to see and do. During your November getaway, you can participate in a wide variety of activities. The November season offers your favorite theme parks like SeaWorld and LEGOLAND Discovery Center. Visitors can also enjoy other adventures from helicopter rides to winery bus tours and museums. No matter what you decide to add to your itinerary, your time in San Antonio, TX is sure to be memorable. Don't forget to book your hotel reservations to complete your stay.
Top Things To Do In San Antonio in November
Nov 1, 2023
to
Nov 30, 2023
Go Rio San Antonio River Cruises : Boat Rides San Antonio Riverwalk
Schedule
November is a prime month to experience Go Rio San Antonio River Walk Cruises. Avoid the summer heat and crowds and enjoy a relaxing trip down the San Antonio River. The riverwalk is dressed in its holiday best, with a festive ambiance that fills the air. Sip on hot cocoa and take in the sights as the boat glides past historic landmarks and stunning architecture. Truly a unique and memorable way to experience San Antonio.
Nov 1, 2023
to
Nov 30, 2023
VME Family Fun Pass - Go Rio San Antonio River Cruises & San Antonio Aquarium
Schedule

November is a fantastic time to visit San Antonio and take advantage of the VME Family Fun Pass. This pass allows you to experience four of the city's most popular attractions at a discounted rate. The weather in November is mild and pleasant, making it perfect for outdoor activities such as hiking, biking, and exploring the River Walk. You'll also avoid the crowds of the peak summer months, allowing you to fully relax and enjoy the family fun activities without the hustle and bustle of tourist season.
Nov 1, 2023
to
Nov 30, 2023
San Antonio Aquarium - Visit the Aquarium San Antonio
Schedule

November is a fantastic month to visit the San Antonio Aquarium! The weather is cooler, meaning less crowds and more enjoyable indoor sightseeing. Visitors can marvel at over 8,000 animals from all over the world, including sharks, stingrays, and reptiles. Interactive experiences like feeding live animals and snorkeling with stingrays make for unforgettable memories. The aquarium's in-house restaurant offers delicious food and refreshing drinks, perfect for taking a break from the excitement. Don't miss out on this unique experience during your San Antonio trip!
Nov 2, 2023
to
Nov 30, 2023
Cave Without a Name Tour
Schedule
The Cave Without a Name tour in San Antonio, Texas, is a must-visit activity for travelers seeking an adventurous experience. November is a great month to go because the weather is not too hot and not too cold, making it perfect to explore the cave's stunning natural formations. Visitors get to descend 80-feet underground to witness the impressive formations such as stalagmites and stalactites, all while being guided by expert cavers. The tour also includes a live concert in the cave's cathedral room, adding to the overall enchantment and magic of the experience.
Nov 2, 2023
to
Nov 30, 2023
SeaWorld San Antonio: Get Tickets to San Antonio SeaWorld & Aquatica San Antonio Combo Tickets
Schedule

November is the perfect month to visit SeaWorld San Antonio for a number of reasons. The weather is cooler, making it more comfortable to wander around the park than in the scorching summer months. During November, the park transforms into a winter wonderland with twinkling lights, festive decor, and thrilling holiday-themed shows. Additionally, guests can enjoy exclusive activities like meet-and-greets with beloved holiday characters and opportunities to ice skate next to the sea lion exhibit. Visiting in November is the ultimate way to experience SeaWorld like never before.
Nov 1, 2023
to
Nov 30, 2023
Hopscotch Immersive Art Experience
Schedule
November is the perfect time to explore the Hopscotch Immersive Art Experience in San Antonio. As the weather cools down, visitors can immerse themselves in this unique and colorful exhibit which features jaw-dropping artworks, vibrant photo booths, and interactive installations that are sure to excite and engage all ages. Open daily from 10 AM to 10 PM, Hopscotch is an ideal indoor activity during the cooler autumn months, providing an unforgettable experience for locals and tourists alike.