San Antonio, TX Historical Tours
Enjoy the plentiful history of San Antonio with a historical tour of your choice. With plenty of family friendly options, no one will be left out during this educational opportunity. Book your reservations online to enjoy the different choices.
San Antonio Historical Tours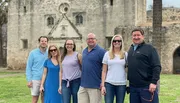 Historical Tours in San Antonio offer a unique and informative Private UNESCO Missions Tour. This tour provides a personal guide to share exciting facts and history about each mission that has been given UNESCO World Heritage Sites status, including the Alamo and the San Antonio Missions National Historical Park. You can expect to learn about the architectural and cultural significance of each location while taking in the stunning natural surroundings. Scheduled at your convenience, this tour is perfect for individuals or groups looking for an intimate and fascinating San Antonio experience.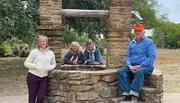 Historical Tours provides a fascinatingly informative half-day trip through San Antonio's rich past. Engaging and knowledgeable guides enable visitors to learn about the city's fascinating history from the early 1700s to the present day. This private tour showcases the most interesting and significant landmarks, buildings, and neighborhoods, including the Alamo, the River Walk, and much more. It's a great way to experience San Antonio's unique culture and rich heritage.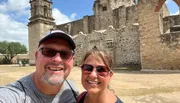 The San Antonio Missions are home to one of the most significant collections of colonial architecture in the American Southwest. The site comprises four missions, a historic presidio, and other structures and churches built primarily in the 18th century. This historical tour is a great booking. Whether it's your first time or you're gearing up for round two, visiting these UNESCO-recognized missions is an education in Texas history, Spanish culture, and Catholic religion. For those who want to get close to spirituality without any commitment or knowledge of the Latin alphabet, spending time here will bring you closer than ever. But be warned: These sites can be extremely moving; some visitors say they feel cleansed by the powerful experience of visiting them all. The San Antonio Missions National Historical Park has four Spanish-Catholic churches and a former Spanish presidio.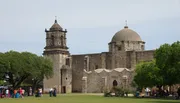 Embark upon a fascinating historical tour with tickets to the San Antonio Missions UNESCO World Heritage site. This historic site has much to discover about Texas history.
Historical Tours in San Antonio, Texas gift you a unique experience with their 'Drunk History' tour. This unconventional tour combines humor, beverages, and vibrant history lessons to offer an unforgettable experience. It's plenty of fun, cruising around in a pub-styled environment with a dollop of history served on the side. An expert guide weaves together tales from bygone eras, underlining San Antonio's deep-set history. So, recline with a drink in hand and enjoy this engaging spin on historical exploration.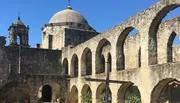 Embark upon a mesmerizing historical tour with tickets on the Historic San Antonio Mission Tour. On this venture, guests will see some of the most iconic pieces of the city's history.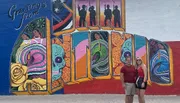 Historical Tours offers a full-day excursion that features San Antonio's most significant landmarks and attractions. The tour includes visits to the famous Alamo, the Spanish Governor's Palace, and San Fernando Cathedral, home to the oldest operating religious sanctuary in the USA, and many more exciting sites. Along with knowledgeable guides who provide historical context and answer questions along the way. Don't miss this opportunity to discover San Antonio's iconic cultural and entertainment district.
Embark upon an exciting historical tour the next time you visit the beautiful city of San Antonio. With tickets on the Texas Hill Country & LBJ Ranch Tour, visitors will be able to enjoy plenty of fun.
Historical Tours in San Antonio offer a Half-Day Morning Grand Historic Tour that is a must-do for history buffs or anyone interested in learning more about the city. You will visit iconic locations such as The Alamo, the San Fernando Cathedral, and Market Square, all while admiring the stunning architecture and learning about the rich cultural heritage of San Antonio. The knowledgeable guide shares fascinating stories about the city's past and present, making this tour engaging and informative.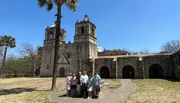 Explore the rich history of San Antonio with a Half-Day San Antonio Afternoon Grand Historic Tour by Historical Tours. Discover the city's heritage as you visit the famous Alamo, the charming Riverwalk, and the scenic King William Historic District. Admire stunning Victorian architecture and learn about the city's multicultural roots, including its Spanish, Mexican, and German influences. An expert guide will lead you through the city's most iconic landmarks and provide insightful commentary along the way. This tour is a must for anyone interested in San Antonio's fascinating history.