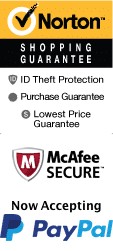 Half Day San Antonio Morning Grand Historic Tour

Comprehensive tour by bus/coach

Family friendly

Informative, friendly and professional guide

Duration: 4 hours

Schedule
Looking for a fun and informative way to explore San Antonio? Then look no further than the Half-Day San Antonio Morning Grand Historic Tour! Located in the charming city of San Antonio, this tour offers a chance to see some of the most impressive and historical sites in the area, all while learning about the rich cultural heritage of the region.

The tour kicks off bright and early in the morning, ensuring that you have plenty of time to explore before the heat of the day sets in. Throughout the tour, you'll visit some of the most iconic locations in San Antonio, including the Alamo, where you'll delve into the fascinating history of this legendary site. You'll also have the chance to wander through the stunningly beautiful HemisFair Park, explore the vibrant Market Square, and visit the historic King William District.

With so much to see and do on the Half-Day San Antonio Morning Grand Historic Tour, it's no wonder that guests typically spend around four hours exploring the sights! Throughout the day, you'll be led by a knowledgeable and experienced guide who will provide fascinating insights into the history and culture of San Antonio. And even better, the tour is accessible to guests of all ages and fitness levels, ensuring that everyone can enjoy this fun and informative experience.

If you're looking for a fun and unique way to discover the best of San Antonio, then be sure to check out the Half-Day San Antonio Morning Grand Historic Tour. With its stunning sights, informative guides, and rich cultural heritage, this tour is sure to be an unforgettable experience for guests of all ages and backgrounds. Book your tickets today and get ready to experience the best of San Antonio!
Book Now!