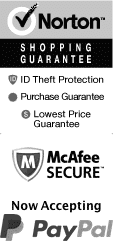 Things to Do in San Antonio in May 2024
May is an amazing time of the year, and guests will have a blast enjoying all of the splendor of San Antonio during this month. Guests will find a wide variey of attractions, activities, and things to do in this historic city. Explore the Alamo, traverse the Riverwalk, see a show, and enjoy plenty of restaurants and shopping opportunities. There is so much fun to be had in Alamo City!
Top Things To Do In San Antonio in May
May 1, 2024
to
May 31, 2024
San Antonio Aquarium
Schedule

May is a great month to visit the San Antonio Aquarium as the weather is typically amicable for all the diverse exhibits it houses. It's perfect for interacting with various marine life, from tropical fish to stingrays. The Indoor playgrounds and the interactive aviary burst into vibrant life specifically this month. The lesser crowds and special events lined up in May add to the unique experience making every visit personal, educational, and equally fascinating.
May 1, 2024
to
May 31, 2024
Grand Historic City Tour
Schedule
May is a perfect month for the Grand Historic City Tour in San Antonio, as the mild weather compliments the journey through the city's rich history. With blooming flowers setting a picturesque backdrop, May offers ideal temperatures for exploring the outdoor sites. You'll experience the city's significant landmarks, like the Alamo and Mission San Jose, in full spring splendor. The comfortable climate also enhances the vibrant atmosphere of local attractions such as Market Square. Reserve your May visit now to enjoy a refreshing blend of culture and nature.
May 1, 2024
to
May 31, 2024
Hopscotch Immersive Art Experience
Schedule
May 1, 2024
to
May 31, 2024
King William Carriage Tour
Schedule
May is a perfect month for the King William's Carriage Tour in San Antonio. The charming Texas heat isn't overbearing yet, allowing guests to comfortably explore the historic district's Victorian mansions and lush gardens. The springtime blooms add a flourish of color to the tour, while cultural celebrations such as Cinco de Mayo bring extra life to the city. Experience some of the best San Antonio has to offer, in the most pleasant climate.
May 1, 2024
to
May 31, 2024
Death Warmed Over: San Antonio Haunted Pub Crawl
Schedule
May is an excellent time to experience the Death Warmed-Over San Antonio Haunted Pub Crawl. This month typically brings clear and pleasant evenings, perfect for exploring the city's historic, haunted pubs. With enthusiastic guides sharing chilling tales of ghostly encounters, May's moonlit nights add an extra dose of spookiness. This eerie yet fun adventure provides travelers with a unique way to discover San Antonio's intriguing past while enjoying its vibrant nighttime atmosphere.
May 3, 2024
to
May 31, 2024
SeaWorld San Antonio: Get Tickets to San Antonio SeaWorld & Aquatica San Antonio Combo Tickets
Schedule
May is an ideal month to visit SeaWorld, San Antonio, TX. With beautiful weather foregrounding diverse aquatic life, thrilling rides, and engaging shows, your visit is sure to keep you enchanted throughout. May heralds the start of many seasonal attractions, making it a favorite among those seeking a fuller experience. Being off-peak tourist season, it offers lesser crowds allowing smoother navigation, shorter queues, and an overall more intimate experience with the denizens of the deep.