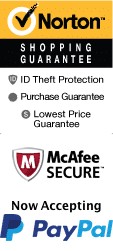 Cave Without a Name Tour
325 Kreutzberg Rd. Boerne, Texas 78006
1-800-987-9852
Chat Now
Experience natural wonders around San Antonio, TX with the Cave Tour. This exciting tour gives insight to some of the natural beauty of the area while allowing guests to explore a real-life cave.
If you want to take your family on an unforgettable adventure, take them on a tour of the Cave Without a Name. The cave is just outside the city limits in an area called Jersey Ridge at the base of a hill. This national curiosity has been open to tours for more than 50 years and features stalactites and stalagmites in every shape, size, and color imaginable.
The Cave Tour
Explore a magical underground world with an exciting guided cave tour. What makes this underground world so special? This beautiful cavern is filled with a variety of geological wonders that will spark wonder and allow guests to appreciate the natural wonders of the world. Inside, visitors will be able to see a variety of phenomena, including stalactites, stalagmites, soda straws, flowstones, rimstone dams, and more. Each wonder is totally unique and provides insight into fascinating rock formations and geological aspects of Texas Hill Country. Within the cave, visitors will be able to tour six major rooms, each with its own fascinating features. The easy walkways make it simple to navigate, and the lighting gives visitors a great view of all the scenery.
Other Activities
When you're not exploring the underground wonders of the Cave Without a Name, you can enjoy some above-ground fun as well. Whether you want to have a picnic on the beautiful grounds, enjoy a gemstone and fossil sluice, slice open your very own geode, or explore the gift shop for cool souvenirs, the entire family will be entertained. Guests can also experience hiking on one of the shaded Canyon Rim Trails.
Guests are certain to have an amazing time discovering the beautiful underground world on the Cave Without a Name Tour. With a variety of beautiful rock formations to see and a fun cavern to explore, this enticing experience is sure to be one you'll remember! Combine your tickets with other great San Antonio attractions or book a hotel to complete your vacation.
Frequently Asked Questions for Cave Without a Name Tour:
What type of clothing is appropriate?

Close-toed shoes are recommended.

What age is Cave Without a Name Tour appropriate for?

Great for all ages.

Is photography & video recording allowed?

Yes.

Is there any walking involved?

Guests must be able to walk through the cave. There are 126 steps to the entrance/exit, and the tour includes approximately 1/2 mile of walking.
Book Now!