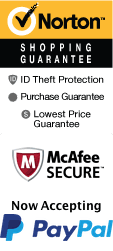 YOUR PEACE OF MIND IS OUR TOP PRIORITY
Should you need to cancel at any time, you have up to 48 hours from your vacation start date to do so for a 100% future travel credit.
Things to Do in San Antonio, TX in June 2021
San Antonio, TX is a gorgeous and historical city. Rich with culture and history, you will find an array of activities, attractions, shows, and more. From visiting the famed Alamo and the Riverwalk to El Mercado and more, you can experience modern fun and history combined for a memorable getaway.

Top June Things To Do In San Antonio
Jun 1, 2021
to
Jun 30, 2021
San Antonio Walking Ghost Tour
Schedule
Not for the faint of heart, a San Antonio Walking Ghost tour will give an experience that will never be forgotten. Two main attractions on the tour include The Riverwalk and The Alamo. The tour is given with an expert guide of the city and its ghosts. Children and those who scare easily might not want to join in the ghostly tour, sometimes the ghost make themselves known and they might not be friendly. San Antonio, a city full of rich history and downtown ghost has stories to prove just that. A walking ghost tour around San Antonio during a nice warm June night, is a fun way to get the scoop of just what makes San Antonio a city to visit. Wear comfortable shoes too, the urge to run at ghost sighting might kick in. Detecting equipment adds to the scary fun and gives the tour a ghost hunter vibe. The San Antonio Walking Ghost Tour will give stories to tell that were experienced on a June evening in San Antonio.
Jun 1, 2021
to
Jun 30, 2021
Buckhorn Saloon & Museum
Schedule
The Buckhorn Saloon and museum is a great attraction to visit because they are both located only two blocks from the Alamo and a block from the Riverwalk. This could be a great family trip in June to take the family to come to visit the museum and see all the different memorabilia throughout history. This Museum also comes with a plethora of Wildlife species and beautiful exhibits for the entire family to enjoy. The saloon is great for some adult fun in which it was founded by Albert Friedrich in 1881. The saloon is filled with different flavors of beers, margaritas, and much more. There is also a gift shop available that is stocked with Bowie knives, cowboy hats, and much more. If you are truly looking for some vacation fun this could definitely be a great stop in San Antonio, Texas. If you're looking to get tickets, you might want to look into the San Antonio Explorer pass for more information. The saloon is filled with different flavors of beers, margaritas, and much more.
Jun 1, 2021
to
Jun 30, 2021
Travis Park Carriage Tour
Schedule
The Travis park carriage tour in June- Family fun attraction sites
The Travis Park carriage tour is available in June as well. You and your family can take advantage of the beautiful weather in San Antonio Texas. June is the perfect place to visit San Antonio Texas because the weather is phenomenal. You will be able to enjoy a sunny day out in the town exploring all of the small shops with your friends or family members. San Antonio Texas has a lot of local shops that sell a lot of great and very unique souvenirs that you will be able to take home after your trip. During your carriage ride tour, you will have the opportunity to ask any questions about the history of San Antonio. There is a very legendary San Antonio park that has many different important and historic landmark features.
If you have children, they will be able to step outside the carriage ride and play in the San Antonio park. This park is known to be one of the oldest parks in the country. Therefore, it has a lot of history behind it.
Jun 1, 2021
to
Jun 30, 2021
Texas Hill Country & LBJ Ranch Tour From San Antonio
Schedule
June marks the start of summer. So, with summer vacation on the brain, you should make plans to take in an adventure that would promise to be awesome. What better vacation to take in June than to go to the country hillside of Texas and the ranch of President Johnson. The tour is taken by mortorcoach on a GrayLine tour bus. Therefore, you can relax and enjoy the scenic ride through the country hills as you make it to the ranch which is planted in the National Park. The history lover in you will simply enjoy being surrounded by the many landmarks where you can create your own memories of adventure as you scout and survey Johnson City where you will come upon the President's childhood home. This place is full of history and will have anyone who has an interest in history on their heels with joy. You can design your own adventure here and at the other two wonderful country hillside stops along the way, Fredericksburg and Luchenbach.
Jun 1, 2021
to
Jun 30, 2021
Cross G Ranch Trail Rides
Schedule
The Cross G Ranch Trails are located in beautiful Bandera, Texas, which is only a 50 mile drive from San Antonio. The opportunity to get away from the city life and take a break from reality while enjoying a beautiful scenic view on horseback is just one of many advantages of coming out. Groups up to 10 are allowed at a time, letting you get out with family, or even a weekend with friends to relive the old west days. Cross G Ranch Trails are also very secluded, so visitors don't have to worry about hearing the loud engines of cars, and other noises you experience daily in the city. The month of June offers extraordinary opportunities for warm weather lovers, as the month of June in Bandera, Texas is perfect for a trip down the Cross G Ranch Trails due to it's beautiful warm temperatures that accommodate the real feeling of the old western days. Come out, relax on your horse by the beautiful streams, and enjoy the incredible opportunities Cross G Ranch has to offer! Trial packages also include everything necessary to make you enjoy your experience.
Jun 1, 2021
to
Jun 30, 2021
San Antonio Attraction Pass
Schedule
July is the perfect time to get into the summer vibe and take that necessary and very much needed summer vacation. If you are looking for a place to go where each member of the family can be satisfied with what most interests them, then you have no choice but to go to San Antonio, Tx. There you and your family can enjoy the San Antonio Attraction Pass and this means that you and your family are in for a treat. As mentioned, each family member can select from an array of activities that will make it a personal vacation for them to remember for years to come. For example, if you have a brainiac who loves to learn then The Witte Museum that promotes knowledge of culture, science and nature would be their activity. While, some in your family may simply want some fun under the sun which would make Splashtown their choice. Anywhere from the San Antonio Zoo to one of the world's most Alamo City, the Pass has you covered.
View all events occurring during your stay