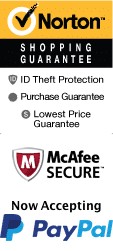 San Antonio Zoo
3903 N St Mary's St San Antonio, Texas 78212
1-800-987-9852
Chat Now
Are you ready to embark on a wild adventure at the San Antonio Zoo in Texas? The San Antonio Zoo is one of the largest and most impressive zoos in the United States, offering visitors the chance to get up close and personal with more than 750 species of animals from around the world. Located just a short drive from downtown San Antonio, the San Antonio Zoo is an exciting and educational place to visit for people of all ages.
As you stroll through the gates of the San Antonio Zoo, you'll be delighted by the many attractions and exhibits that await you. Highlights include the butterfly and hummingbird garden, the African savanna, and the expansive Amazonia exhibit. Visitors can also enjoy a train ride around the park, a carousel, and a chance to feed the giraffes. Throughout the day, guests can attend animal shows featuring sea lions, parrots, and more. There are also interactive experiences available, like the chance to feed the lorikeets or ride a camel. With so much to see and do, visitors typically spend at least four hours exploring the zoo.
About the Exhibits and Experiences

No matter if you want to spend extra time visiting with the lorikeets or want to check out the 4D theater, there are so many cool exhibits and experiences to have at the San Antonio Zoo.
The Grottos

: Hyenas and Bears

Asian Forest:

Komodo Dragon, Gibbons

Friedrick Aquarium:

Various Species of Marine Life

Reptile House

: Snakes, Frogs, Turtles, and More

Neotropica

: Bats

Cat Grottos

: Cougars, Jaguars

The Savanna

: Wild Dogs, Zebras, Giraffes, Hippos, Okapis, Rhinos, Camels, Africa Live Show,

Big Cat Valley

: Lions, Tigers

Wild Australia

: Kangaroos, Australian Aviary, Lory Landing, Aldabra Tortoises, Crocodiles

Birds of the World

: Toucans, Parrots, Nixon Bird House, Lory Landing, Flamingo Mingle
Additional Cost Activities
4D Theater

*: Catch an exciting 4D film at this theater! Guests will have the option to watch two films, including Shark: A 4D Experience and DC's League of Super Pets 4D Experience.
Giraffe Feeding

*: Get up-close and personal with the zoo's tallest inhabitats. Feed them and enjoy seeing them munch on leaves! This unique experience is great for the entire family.
Butterfly Rainforest

: Step inside this beautiful rainforest-themed space and view hundreds of butterflys as they flutter along.
Flamingo Mingle

*: Get to know some of the most colorful animals at the zoo with this up-close and personal interaction with the flamingos.
Lory Landing

*: View the colorful lorikeets in the aviary as they fly to and fro. Some may even interact with you, and you can purchase food to feed them during this awesome activity.
Zootennial Carousel

*: Climb aboard your favorite animal, from bearded dragons to eagles, and ride along this awesome carousel! It is perfect for kiddos.
Behind the Scenes Experiences

*: Want to get to know interesting animals and have the opportunity to see them up-close? These Behind the Scenes Experiences are an awesome addition to your admission. You can meet with hippos, rhinos, Aldabra tortoises, and more!
Riverbank

: This area is especially designed for kiddos. With 1.5 acres to explore, ages 1 - 5 can participate in a wide array of fun experience, including playground equipment, the butterfly house, a mud kitchen, animals like turtles and squirrel monkeys, and Wheel Good Time, a stroller coaster for the zoo's youngest visitors.
About the History of the San Antonio Zoo

If you're a history buff, you'll appreciate that the San Antonio Zoo has been a beloved destination for over 100 years. The zoo first opened its doors in 1914, and has since undergone numerous expansions and renovations to become the world-class facility it is today. In recent years, the zoo has also placed a heavier emphasis on conservation and sustainability efforts.
The San Antonio Zoo is a must-visit destination for animal lovers and families visiting the San Antonio area. With over 750 species of animals, exciting exhibits, and interactive experiences, the San Antonio Zoo offers an unforgettable adventure for visitors of all ages. Don't miss the opportunity to explore this world-renowned attraction on your next visit to Texas!
Frequently Asked Questions for San Antonio Zoo:
Approximately how long could a customer plan to spend at San Antonio Zoo?

Most guests spend a few hours exploring the zoo.

What amenities (such as ATM, gift shop, etc) are available?

There are gift shops, ATMs, and restaurants onsite.

Is San Antonio Zoo handicap accessible?

Yes.

Is photography & video recording allowed?

Yes.

For what ages is San Antonio Zoo appropriate?

Great for all ages.

Is parking available at San Antonio Zoo? Is it free?

There are paid parking garages nearby.

What is the dress code?

n keeping with our family-friendly atmosphere, and for health and safety reasons, San Antonio Zoo strictly enforces a dress code. Proper attire must be worn at all times, including shirts and appropriate footwear. Clothing or tattoos with offensive language or graphics are not permitted at any time.
Book Now!