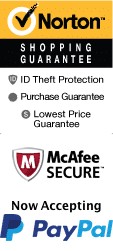 San Antonio Zoo General Admission

Enjoy a day away from the hustle and bustle of the city

Family friendly

Ideal choice for families

Popular choice with kids

Day trip (destination A to B)

Perfect for all ages and skill level

Duration: Flexible

Schedule
Are you ready to embark on a wild adventure at the San Antonio Zoo in Texas? The San Antonio Zoo is one of the largest and most impressive zoos in the United States, offering visitors the chance to get up close and personal with more than 750 species of animals from around the world. Located just a short drive from downtown San Antonio, the San Antonio Zoo is an exciting and educational place to visit for people of all ages.
As you stroll through the gates of the San Antonio Zoo, you'll be delighted by the many attractions and exhibits that await you. Highlights include the butterfly and hummingbird garden, the African savanna, and the expansive Amazonia exhibit. Visitors can also enjoy a train ride around the park, a carousel, and a chance to feed the giraffes.
Throughout the day, guests can attend animal shows featuring sea lions, parrots, and more. There are also interactive experiences available, like the chance to feed the lorikeets or ride a camel. With so much to see and do, visitors typically spend at least four hours exploring the zoo.
If you're a history buff, you'll appreciate that the San Antonio Zoo has been a beloved destination for over 100 years. The zoo first opened its doors in 1914, and has since undergone numerous expansions and renovations to become the world-class facility it is today. In recent years, the zoo has also placed a heavier emphasis on conservation and sustainability efforts.
In summary, the San Antonio Zoo is a must-visit destination for animal lovers and families visiting the San Antonio area. With over 750 species of animals, exciting exhibits, and interactive experiences, the San Antonio Zoo offers an unforgettable adventure for visitors of all ages. Don't miss the opportunity to explore this world-renowned attraction on your next visit to Texas!
Book Now!