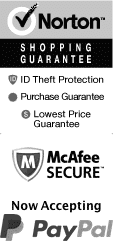 Things to Do in San Antonio, TX in September 2023
San Antonio, TX is an amazing and historic city to visit. As well as offering some iconic landmarks like the Riverwalk, the Alamo, and San Fernando Cathedral, there are many activities happening every September. Get in touch with the history of the area on a bus ride, or catch a San Antonio Missions baseball game. No matter what you see or do while in San Antonio, it is sure to be a blast!
Top Things To Do In San Antonio in September
Sep 26, 2023
to
Sep 30, 2023
Go Rio San Antonio River Cruises : Boat Rides San Antonio Riverwalk
Schedule
September is a great time to explore San Antonio's beautiful River Walk with Go Rio San Antonio River Walk Cruises. The temperatures are more bearable, and the crowds have thinned out compared to the peak summer season. Cruise down the river and take in the unique architecture, gorgeous landscaping, and learn about the city's history and culture from the knowledgeable guides on board. With many options for day and evening cruises, this is an activity not to be missed during a September getaway to San Antonio.
Sep 26, 2023
to
Sep 30, 2023
San Antonio Aquarium - Visit the Aquarium San Antonio
Schedule

September is a great time to visit the San Antonio Aquarium. With mild temperatures and smaller crowds, visitors can enjoy the aquarium's exhibits, interactive experiences, and unique animal encounters without feeling rushed or overpowered. Guests can immerse themselves in the underwater world, touch and feed stingrays, and take photos with a variety of marine life. September is also a great month to take advantage of special events and discounts offered at the aquarium. Don't miss the chance to explore this exciting attraction!
Sep 28, 2023
to
Sep 30, 2023
SeaWorld San Antonio: Get Tickets to San Antonio SeaWorld & Aquatica San Antonio Combo Tickets
Schedule

September is the perfect month to visit SeaWorld in San Antonio, Texas. With temperatures starting to cool down, it's more comfortable to spend the day exploring the park and enjoying the shows. September also marks the end of the busy summer season, which means shorter lines and less crowds. Visitors can see all of the incredible marine life and aquatic animals up close, including sharks, dolphins, and sea lions. Don't miss the chance to experience SeaWorld's thrilling roller coasters and water rides, too!
Sep 26, 2023
to
Sep 30, 2023
VME Family Fun Pass - Go Rio San Antonio River Cruises & San Antonio Aquarium
Schedule

September is an ideal time to visit San Antonio's Family Fun Pass. This activity offers unlimited access to six of the city's top attractions, such as the Buckhorn Saloon and Museum and the San Antonio Zoo. Visiting in September means enjoying less crowded attractions and more comfortable temperatures with the start of the fall season. This is the perfect opportunity to experience the best of San Antonio without the heat and long lines, plus it is a great value for families looking for fun and excitement.
Sep 26, 2023
to
Sep 30, 2023
The Buckhorn Saloon & Museum and Texas Ranger Museum
Schedule
September provides the perfect blend of warm Texan temperatures and smaller crowds at The Buckhorn Saloon and Texas Ranger Museum. Delve into the captivating history of the Texas Rangers, punctuated by 150 years' worth of artifacts. Enjoy the Buckhorn's incredible exhibit of 520 species of wildlife. To top it off, the comfortable September weather creates an ideal setting to indulge in the saloon's delicious fare, offering a truly immersive Texas experience.
Sep 26, 2023
to
Sep 30, 2023
San Antonio Missions Unesco World Heritage Site Tour
Schedule
September is the perfect time to explore the San Antonio Missions UNESCO World Heritage Site. The fall weather brings comfortable temperatures and smaller crowds, making it easier to fully appreciate the centuries-old landmarks. During the guided tour, visitors will learn about the Spanish colonial settlers who founded the missions and the indigenous communities who inhabited the area before their arrival. Travelers will also have the opportunity to visit historical churches, admire beautiful scenic views, and gain insight into Texas' multicultural heritage.