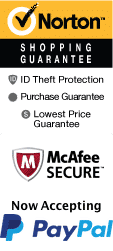 YOUR PEACE OF MIND IS OUR TOP PRIORITY
Should you need to cancel at any time, you have up to 48 hours from your vacation start date to do so for a 100% future travel credit.
Things to Do in San Antonio, TX in September 2022
Your September 2022 trip to San Antonio, TX is sure to be an amazing time! Visit Alamo CIty for an extensive look at history and modern fun. Whether you visit a theme park or take a trolley tour through the city, there are plenty of September activities to fill up your itinerary. After spending the days enjoying all of the fun that San Antonio has to offer, be sure to enjoy a good night's sleep at one of the great hotels offered in the area.

Top September Things To Do In San Antonio
Sep 1, 2022
to
Sep 30, 2022
SeaWorld San Antonio
Schedule
Be prepared to enjoy a fun-filled and enchanting day when you visit SeaWorld on your trip! Entertaining for both the young and the old alike, this is sure to be an experience that you won't soon forget! You're sure to be amazed at the tricks the Atlantic Bottlenose Dolphins show you at Dolphin Cove and may even have the opportunity to pet one as well! Learn more about all of the mysterious animals that live in the water and near it as well by visiting fantastic exhibits. You'll fall in love watching over 100 different species of penguins swim and play, become mesmerized as you watch the sea lions, and be enthralled at the beauty of the floral that live below the water's surface. Take a tour to expand your knowledge of what life is like under the sea, dine at one of the specially themed restaurants on-site, and of course don't forget the rides, including a breathtaking roller coaster! A visit to SeaWorld is a guaranteed fun time for all!
Sep 1, 2022
to
Sep 30, 2022
San Antonio Walking Ghost Tour
Schedule
Are you looking for a spooky, but fun activity this September in San Antonio, Texas? If so, then you should check out the Walking Ghost Tour. You will get to explore the most haunted part of San Antonio with a guide for an hour and a half. This tour will start in front of The Alamo and will take you through the grounds of it. Then, you will get to walk along the River Walk, where some of the oldest and most haunted buildings in San Antonio are located. You will be provided with your own ghost hunting to try to catch a ghost by yourself. Photography is permitted so you will have proof if you are able to catch one. This tour is appropriate for all ages and it is great for everyone. It doesn't matter if you have been into spirits for years or you are just looking for a fun activity, you will definitely enjoy this tour.
Sep 1, 2022
to
Sep 30, 2022
Go Rio San Antonio Riverwalk Cruises, Buckhorn Saloon & Hop-On Hop-Off Tour
Schedule
The San Antonio Riverwalk offers several unique tours, from hop-on-hop-off to custom watercraft tours. If you're looking for something a little different, try the San Diego Backwaters Tour Agency. They offer customized watercraft tours for the entire family. The Buckhorn Saloon is also a great place to have lunch and drinks. This tour will take you to La Villita, a neighborhood in downtown San Antonio known for its art galleries and handicrafts. This area is also known as "Military City USA," and its historic architecture preserves its Spanish-style charm. Stop by the Guadalajara Grill for traditional Mexican cuisine. After your tour, you can relax in a comfortable bar or take a dip in a sparkling pool. After a day of shopping, you'll have a little time to explore the city's past. Don't forget to check out the Buckhorn Saloon, a historic watering hole that opened in 1881. The Saloon also houses an extensive collection of horns, antlers, rattlesnakes, and other interesting items. A unique and memorable way to experience the Riverwalk in San Antonio is to take a GO RIO San Antonio Riverwalk Cruise. This colorful and informative tour will help you see the sights of San Francisco Bay and the Alamo. The hop-on/hop-off tour will end at the Buckhorn Saloon, where you can drink a margarita or a cocktail and have a great time dancing and singing to the live music. A trip to the Riverwalk is an unforgettable experience. From the vibrant culture and history to the vibrant nightlife, you'll feel the old West in a relaxed, laid-back atmosphere. A Hop-On-hop-off tour will take you to the Riverwalk's most famous attractions. The riverwalk is an excellent way to get around the city. While you're in the Alamo City, you'll want to get out and explore the city on foot. The area's history has a lot to offer, and a GO RIO Tour is the perfect way to experience it. You'll have a chance to see the Tower of the Americas, the Alamo Plaza, and more. The Buckhorn Saloon was founded in 1881 by Albert Friedrich, a bartender at the Southern Hotel on Main Plaza. The Buckhorn is one of the city's most popular attractions. The museum also features a cafe, gift shop, and shooting gallery. You can visit the saloon and the Museum anytime. The tickets are valid for the entire year.
View all events occurring during your stay