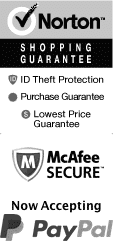 Things to Do in San Antonio, TX in August 2023
Alamo City is brimming with an array of awesome things to do. From the historic Alamo to San Fernando Cathedral and the Riverwalk, you'll find many things to do in August. Take a trip to Seaworld, explore the history of the city, or check out some of the best restaurants, hotels, and shopping options. No matter what kind of vacation you're looking for, you'll have a memorable time in San Antonio.
Top Things To Do In San Antonio in August
Aug 1, 2023
to
Aug 31, 2023
Go Rio San Antonio River Cruises : Boat Rides San Antonio Riverwalk
Schedule
San Antonio is a beautiful city to come and explore anytime but August is the best time to visit! With the beautiful scenery and the sun providing warmth while cruising down the gorgeous river, we get to hear the historical foundation of San Antonio, TX. The Go Rio San Antonio Riverwalk cruise provides me with a bright and colorful boat along with a knowledgeable captain who describes the city in a fun and inviting way while allowing me to take in various restaurants and other land marks that make up the magnificent city. This tour fits perfectly into my schedule and allows me the chance to explore other activities after i disembark from the cruise.
Aug 1, 2023
to
Aug 31, 2023
SeaWorld San Antonio: Get Tickets to San Antonio SeaWorld & Aquatica San Antonio Combo Tickets
Schedule
August is the perfect time of year to take a trip to Sea World, which is located in Texas. The entire family will enjoy thrilling amusement park rides, captivating shows and many interactive exhibits to make the trip a worthwhile adventure. Spend time in the amusement park on roller coaster rides such as The Great White, Steel Eel and Journey to Atlantis. Sit back and relax at some of the most fun and engaging shows such as Pets Ahoy, Ocean Discovery and Killer Whales Up Close and One Ocean. There are also many exhibits to explore including Dolphin Cove, Explorer's Reef and Alligator Alley. A gift shop and restaurants are on-site as well. Dining choices include Rio Grille, Sea Star Market & Café and Smokehouse Grill. Park guests can plan on spending one or two days exploring the park. Admission includes all the rides and shows. The park is handicap accessible with a limited number of wheelchairs available. Paid parking is available. Both cameras and video cameras are permitted.
Aug 1, 2023
to
Aug 31, 2023
Buckhorn Saloon & Museum
Schedule
If you are looking for a way to escape the brutal San Antonio, Texas heat this August, you should take the time to explore the Buckhorn Saloon and Museum. It is appropriate for all ages but will be enjoyed most by Western lovers. It is located only one block from the Riverwalk and just two blocks from the Alamo. This makes it a great activity to split up your day of exploring the beautiful city of San Antonio. It was established over 130 years ago and offers a unique experience that would be difficult to find anywhere else. You will get to visit two different museums, see over 500 various wildlife species throughout the exhibits, and you will even be able to feast upon tasty dishes. There is a gift shop on-site and non-flash photography is permitted, so you will be able to remember this amazing experience. You can spend all day in there if you would like, however, most people spend only one to two hours.
Aug 1, 2023
to
Aug 31, 2023
San Antonio Alamo Helicopter Tours
Schedule

If you want to propose to your girlfriend, it's time to think of something creative like the San Antonio Alamo Helicopter Tours. You'll get a chance to fly through the skies as your girlfriend says yes. Of course, you can take pictures and post them to her Instagram page. You can land and have a nice dinner with your girlfriend. You can stop and take pictures while you walk around touring in San Antonio. Generally, you can go to the Hilton Hotel to get a nice room overlooking the city. In the mornings, you could have the best continental breakfast. In conclusion, you can purchase souvenirs at the Hilton Hotel. You'll love how the weather feels in San Antonio. Of course, you can make plans to ride the helicopter to a nice beach in San Antonio. The helicopter tour will be the best one you've had so far. With that note, you can travel there with your friends and family.
Aug 1, 2023
to
Aug 31, 2023
San Antonio Aquarium - Visit the Aquarium San Antonio
Schedule
When visiting San Antonio, Texas in August, a great way to spend the afternoon out of the heat is the San Antonio Aquarium. Kids and adults like the variety of creatures, the shows, and the hands on exhibits. The Aviary Experience is home to several species of beautiful, colorful birds. Sometimes they even perch on the guests hoping for a treat. The Rain Forest and Desert Experience is full of reptiles and amphibians. The Stingray Touch Tank allows visitors to pet the amazing rays. There is a Giant Pacific Octopus to see, and on certain dates a mermaid can be seen. Guests can purchase food and feed the sharks, birds, fish, some reptiles, and the rays. Throughout the day there is a variety of shows teaching about the inhabitants of the aquarium. Also on the aquarium grounds visitors can buy pony rides, or rides on a merry-go-round, roller coaster, or an iguana jump bounce house.
Aug 1, 2023
to
Aug 31, 2023
VME Family Fun Pass - Go Rio San Antonio River Cruises & San Antonio Aquarium
Schedule