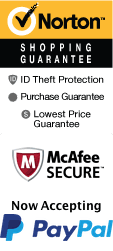 YOUR PEACE OF MIND IS OUR TOP PRIORITY
Should you need to cancel at any time, you have up to 48 hours from your vacation start date to do so for a 100% future travel credit.
Things to Do in San Antonio in August 2020
Summer is winding down, but there is still time left to take an amazing summertime getaway to San Antonio, TX! Home to countless theme parks, attractions, museums, shows, and the famous Alamo historical landmark, San Antonio truly has it all. Curate the perfect itinerary and find a relaxing hotel to create new memories during August 2020!

Top August Things To Do In San Antonio
Aug 1, 2020
to
Aug 30, 2020
SeaWorld San Antonio
Schedule
August is the perfect time of year to take a trip to Sea World, which is located in Texas. The entire family will enjoy thrilling amusement park rides, captivating shows and many interactive exhibits to make the trip a worthwhile adventure. Spend time in the amusement park on roller coaster rides such as The Great White, Steel Eel and Journey to Atlantis. Sit back and relax at some of the most fun and engaging shows such as Pets Ahoy, Ocean Discovery and Killer Whales Up Close and One Ocean. There are also many exhibits to explore including Dolphin Cove, Explorer's Reef and Alligator Alley. A gift shop and restaurants are on-site as well. Dining choices include Rio Grille, Sea Star Market & Café and Smokehouse Grill. Park guests can plan on spending one or two days exploring the park. Admission includes all the rides and shows. The park is handicap accessible with a limited number of wheelchairs available. Paid parking is available. Both cameras and video cameras are permitted.
Aug 1, 2020
to
Aug 30, 2020
Six Flags Fiesta Texas, San Antonio
Schedule
The warm weather that August brings is a good time for visitors to enjoy the rides and water features that are available at Six Flags Fiesta Texas in San Antonio. There are thrill rides for those who enjoy heights, speed, and curves as well as family rides and those that are designed for young children so that the entire family can have fun while at the park. There are 49 rides in the park with dozens of shows and games to enjoy as well. Looney Toons characters can be seen walking around the park and offer a way to capture fun pictures with family and friends. Many of the rides are designed with themes that match the Looney Toons characters, such as Bugs' White Water Rapids or Daffy's School Bus Express. Visitors can get a refreshing beverage or a snack from one of the many food stands or restaurants in the park when they aren't on the rides or enjoying other activities.
Aug 1, 2020
to
Aug 31, 2020
San Antonio Aquarium
Schedule
When visiting San Antonio, Texas in August, a great way to spend the afternoon out of the heat is the San Antonio Aquarium. Kids and adults like the variety of creatures, the shows, and the hands on exhibits. The Aviary Experience is home to several species of beautiful, colorful birds. Sometimes they even perch on the guests hoping for a treat. The Rain Forest and Desert Experience is full of reptiles and amphibians. The Stingray Touch Tank allows visitors to pet the amazing rays. There is a Giant Pacific Octopus to see, and on certain dates a mermaid can be seen. Guests can purchase food and feed the sharks, birds, fish, some reptiles, and the rays. Throughout the day there is a variety of shows teaching about the inhabitants of the aquarium. Also on the aquarium grounds visitors can buy pony rides, or rides on a merry-go-round, roller coaster, or an iguana jump bounce house.
Aug 1, 2020
to
Aug 30, 2020
Splashtown Waterpark San Antonio
Schedule
For an unforgettable August, be sure to check out Splashtown Water Park! Filled to the brim with fun rides for the whole family, you're sure to find something bound to keep everyone smiling. Try the family rides, ranging from experiencing total darkness with unexpected twists and turns that ends in a catch pool, or you can relax with the Paradise River. For the kids there's the Incredible Kids Kove, where your smaller ones can satisfy their needs for adventure and unexpected splashes. If you're feeling more daring, Splashtown Water Park has bigger rides that are amazing for water-based, faster thrills! And when you're feeling peckish after - or before - water fun, you can head over to Splashtown concession stands for yummy bites to eat that the whole family will love. Fill your August with something that the entire family will love, and want to keep coming back to. Splashtown Water Park will satisfy even the pickiest of the bunch, offering something for everyone to enjoy and love.
Aug 1, 2020
to
Aug 31, 2020
San Antonio Explorer Pass
Schedule
August is a great time to take in San Antonio's many attractions. One easy way to see all the city has to offer is by buying a San Antonio Explorer Pass. The pass gives you access to three, four, or five city attraction with the purchase of just one ticket. You will be able to enjoy the convenience of having all your stops accessed through one ticket. By packaging your attractions you will spend less than if you bought each attraction ticket separately. The ticket gives you access to one premium San Antonio attraction. Premium attractions are Six Flags Fiesta Texas, Texas Hill Country & LBJ Ranch Tour, and SeaWorld. Then you can choose to add on additional city attractions. Some popular add on attractions include Hop-On / Hop-Off Tour, Tomb Rider 3D, LEGOLAND Discovery Center, San Antonio Zoo, Buckhorn Saloon and Museum and Texas Ranger Museum, Splashtown San Antonio, Go Rio Cruise, and more! The San Antonio Explorer Pass is a great way to make the most of your time in Texas.
Aug 1, 2020
to
Aug 31, 2020
San Antonio Walking Ghost Tour
Schedule
Do you like to look for ghosts or take creepy haunted tours? Well, this tour is just right for you. Head to San Antonio on a nice balmy August night. The weather is perfect in August for a nighttime stroll through the haunted areas of San Antonio. It is a 1 1/2 hour walking tour, about a mile long, which starts right in front of the Alamo. Get your provided as part of the tour, ghost hunting equipment ready to try and see some ghosts. You will walk the grounds as well as along the river walk, as your guide tells you all sorts of haunting stories of sightings and events. This is a fun and exciting tour of the downtown area, full of murders, mysteries and mayhem. Do remember that some of the stories may be a bit gruesome, so prepare children for this part. Ghost sightings are reported at least once a month, so watch out for one near you. The tours are offered every night starting at 8:00 PM so book early, and have fun!
View all events occurring during your stay