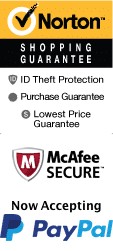 Half Day San Antonio Afternoon Grand Historic Tour
Get ready for a half-day excursion that takes you on a journey through San Antonio's rich history and breathtaking landmarks. The Half-Day San Antonio Afternoon Grand Historic Tour is an experience you don't want to miss. Starting from the Alamo City, this tour consists of a luxury coach ride through the charming city, exploring the Spanish Governor's Palace, Mission Concepcion, and the King William Historic District.

The first stop is the historic Spanish Governor's Palace, built in the first half of the 18th century. This structure is recognized as one of the top remaining examples of Spanish colonial architecture in Texas. As you walk through the beautiful gardens and well-preserved rooms, learn the rich history and stories that have left their mark on the palace.

Next on the tour is Mission Concepcion, one of five missions established by the Spanish in the 1700s to convert members of the local Coahuiltecan tribe to Christianity. This UNESCO World Heritage site is considered one of the best-preserved examples of Spanish missions in the United States. Your guide will give you an insightful and informative tour of the missions and chapels, while you take in the unmatched beauty of the surrounding gardens and landscape.

Moving on, explore the King William Historic District, an elegant neighborhood filled with stunning Victorian mansions and magnificent historic homes. The district is recognized as one of the most extensive collections of 19th-century residential architecture in Texas. You will walk through the charming streets and take in the ornate architecture, as well as the impressive story of the district itself.

This tour concludes with a drive through downtown San Antonio, where you'll journey through the vibrant city center, stopping at the historic HemisFair Park and El Mercado, where you will get a chance to experience the sights, sounds, and flavors of Mexican culture and traditions.

The Half-Day San Antonio Afternoon Grand Historic Tour is perfect for visitors who want to explore the rich history and unique landmarks of this marvelous city, all in just a half-day tour. This tour is excellent for families, history buffs, or anyone looking for a unique day trip that showcases the heart and history of San Antonio. So, come and experience the legacy and heritage of one of America's truly unique cities!
Book Now!