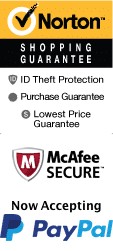 Buckhorn Saloon & Museum
318 E Houston St San Antonio, TX 78205
1-800-987-9852
Chat Now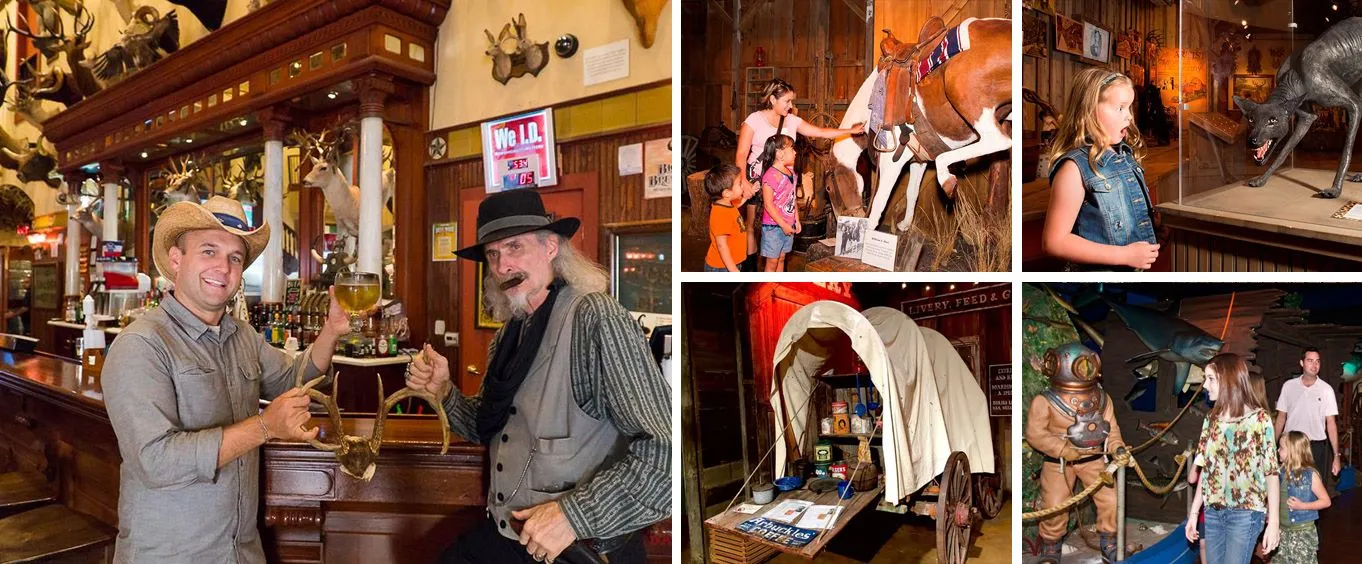 For a cowboy-style historical attraction in one of the country's most historic cities, head to the Buckhorn Saloon. Both attractions are located only two blocks from the Alamo and a block from the Riverwalk, offering a convenient location for those who are visiting downtown San Antonio.
After being established 131 years ago, this venue has become a unique place for locals and tourists alike to visit for a visual extravaganza of the American Frontier. Here, guests will be able to feast upon tantalizing cuisines, visit two different museums, and see over 500 various wildlife species in these beautiful exhibits.
After many have enjoyed this wonderful attraction for more than a century. The Buckhorn Museum will continue to delight guests as it expands and grows for years to come.
Home to wildlife from all over the world, this center attracts thousands of visitors each year. It was originally privately owned by Albert Friedrich. Guests will be able to see various animals from fantastic specimens to odd and weird beasts for a great insight into different animals throughout the region. Included in the exhibit are over 520 different species that have been collected for 100 years. The crown jewel of the display is the '78 Point Buck' as well as other amazing creatures such as a record-breaking 1,056-pound black marlin and 10,000-year-old Irish Elk.
Get your drinks and party on. In 1881 Albert Friedrich decided to open his own saloon. Shortly he came to the realization that many people coming to the area usually didn't have much money so he offered a free beer or whiskey in exchange for horns and antlers. The collection began to grow and became one of the most unique and largest collections. Experience this wonderful collection and witness the original cherry wood bar and columns from the original building. After soaking up in the brilliant history, guests can fill up on seven different craft beers, margaritas, and more.
The American Sideshow

Enjoy the days when the American Sideshow exhibitions were all the rage! Experience these wonderful exhibits through amazing video technology to view this wonderful style of mystery oddities. See the smallest man on Earth, or tricks and stunts pulled off by amazing freak shows and daredevils. Everyone of all ages will enjoy seeing the wonderful exhibits as well as hearing great stories from showman PT Barnum and Buffalo Bill.
Carnival of Curiosities
Take an adventurous journey through a variety of mysterious and interesting phenomena with Dr. Phineas Phiasco as you conquer gravity's pull and view amazing optical illusions at this fantastic exhibit. Including tons of hands on interactive activities for kids and adults to enter into a world of amazing spectacles. Head down into the mystery mine and see water flow upwards, change sizes right in front of your eyes, see fish swim with no water, and witness a peanut-sized elephant! This great and hilarious adventure will be loved by the whole family as you journey through the Carnival of Curiosities!
Gift Shop
Don't forget to take home a souvenir at the Gift Shop. This shop features an amazing history, having been opened in 1920 in response to the Prohibition of the era. Guests can find everything from Bowie knives to cowboy hats to mugs and more.
For a fun time experiencing the Western culture that is so significant in San Antonio, make sure to visit the stunning Buckhorn Saloon & Museum and many other fun attractions for the best vacation in San Antonio, Texas.
About Your Ticket

This venue is available as part of the San Antonio Explorer Pass which allows you to combine 3, 4, or 5 activities with one simple pass. Check out the
San Antonio Explorer Pass
for more information.
Visitors can also choose to visit the Texas Ranger Museum to learn all about the history of the Texas Rangers. Learn what kind of guns the Texas Rangers used (pistols and revolvers), learn the difference between a Texas Ranger and a cop (Rangers are only found in Texas and are the oldest law enforcement group in the country).
Frequently Asked Questions for Buckhorn Saloon & Museum:
Approximately how long could a customer plan to spend?

Most guests spend 1-2 hours at the museum.

What amenities are available?

Restaurant, Saloon, and Gift Shop are on site.

Is it handicap accessible?

Yes, it is handicap accessible.

Is photography & video recording allowed?

Non-Flash photography is permitted.

For what ages is it appropriate?

Attraction is appropriate for all ages.

Is parking available?

Paid public parking is available directly across the street from the museum.
Book Now!