Witte Museum

3801 Broadway St San Antonio, TX 78209
1-800-987-9852
Description
Witte Museum Photos (27)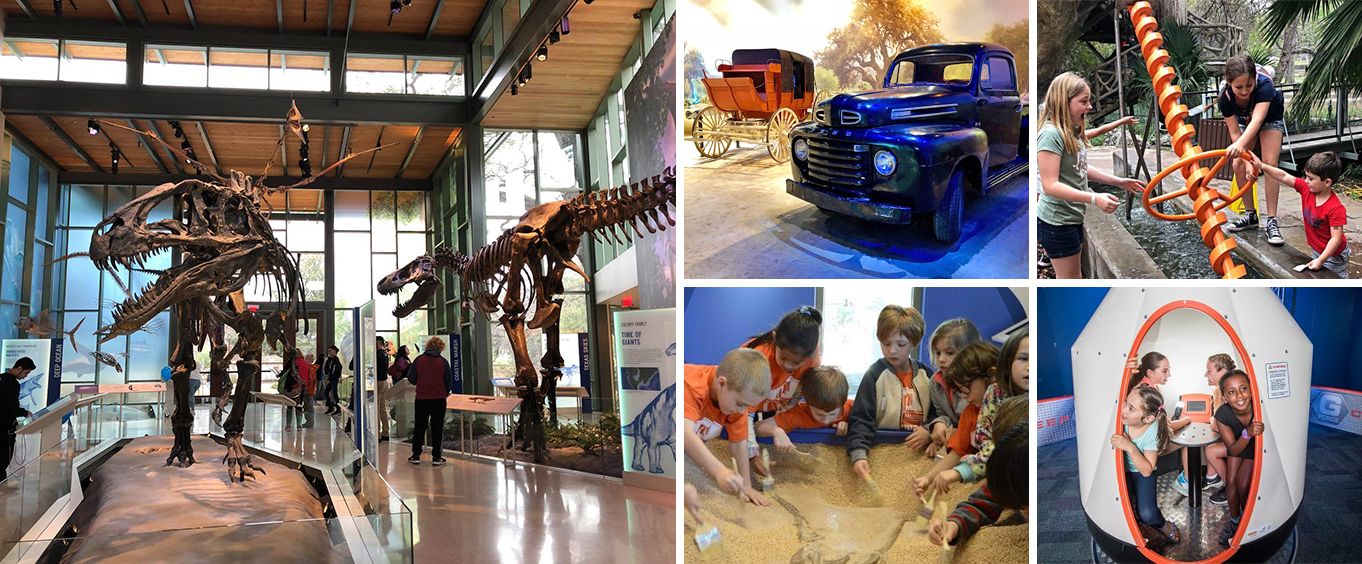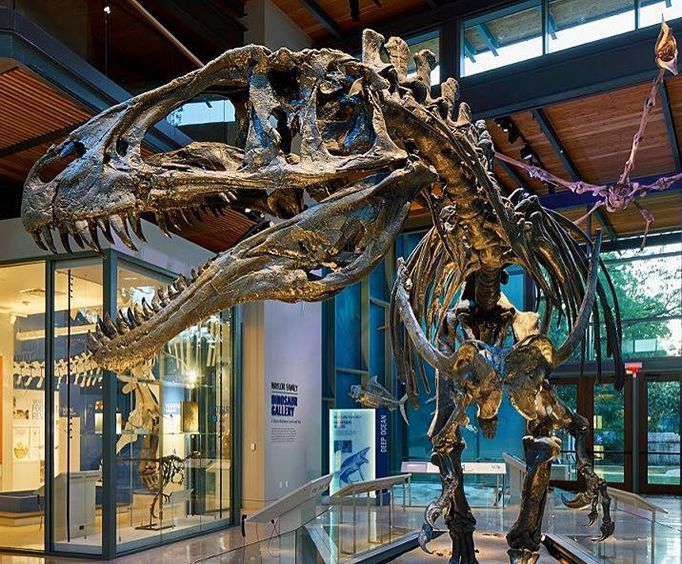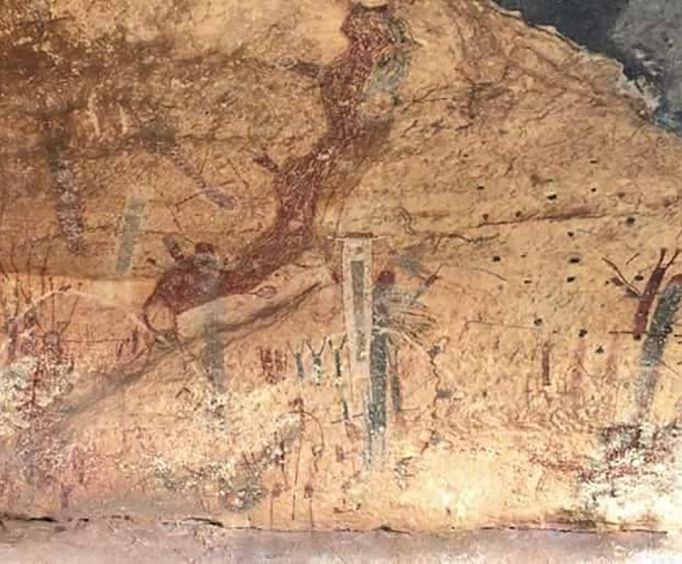 Dubbed the center where nature, science, and culture meet, the Witte Museum sits at the heart of the River Walk in San Antonio and is the city's largest museum. Originally established in 1926, this 10-acre museum offers guests a comprehensive look at San Antonio's more than 3-century span of history. You are able to interact with the exhibits and have fun while you learn!
Priding itself on providing guests with authentic immersive experiences, there is no shortage of exhibits and activities within the museum to keep you entertained. You can be taken back to cowboy days with the Robert and Helen C. Kleberg South Texas Heritage Center. You can dive into the H-E-B Body Adventure, which features 4 different floors of interactive adventures all pertaining to the human body and wellness. You can also dig through sand to find dinosaur bones, or just read about how the Texans made San Antonio what it is today.
The best part? The Witte Museum is constantly switching out some exhibits to better suit the season and provide guests with a different experience each time they visit. All of the exhibits are as interesting as they are informative, making this the perfect addition to your San Antonio stay.
A Few Notable Exhibits
H-E-B Body Adventure
Learn about your body and how to keep it healthy as you explore through this exhibit. You will see real preserved human specimens and interact with a life-size touchscreen anatomy table.
Survival: The Exhibition (Opening May 25, 2019)
Explore the thrill of survival and exploration as you go through this interactive exhibit. Gain an appreciation of the natural world as you try to figure out how humans survive in the harshest environments.
Naylor Family Dinosaur Gallery
This dinosaur gallery allows you to explore animals that lived in the area more than 110 million years ago. Excavate dinosaur bones in the lab, study ancient footprints, and learn Texas history.
George West Trail Drivers Gallery
This memorial is dedicated to all of the hard-working Texas residents who built and changed the cattle trade in the state.
History of the Museum
The Witte Museum opened on October 8, 1926 thanks to a few San Antonio locals. Ellen Shultz, San Antonio school teacher, and other interested citizens joined together to create the San Antonio Museum Association. Shultz gathered schoolchildren and they began raising funds and eventually created a small exhibit in their school. In September 1925, businessman Alred W. Witte passed away and left $65,000 to fund a new museum. The mayor, John Tobin, knew just the museum to put into motion. The site was chosen and a year later, the Witte Museum was opened! Shultz was made the first Director and largely helped make the museum what it is today.
Throughout the history of the museum, it has seen many new expansions, many hardships, but has always kept one important goal at the head of the operation- to educate the city of San Antonio. The rest of the 1900's saw many major exhibits come to life including the H-E-B Science Treehouse/Adventure, Texas Wild and Ancient Texas, and The Lone Star Hall of Wildlife and Ecology. The 'New Witte' was opened on March 4, 2017 with $4 million of expansions.
This museum as a must for every San Antonio visitor. Learn about the rich Texas history of the area while you have fun with your whole family!
About Your Ticket
The Witte Museum is available as part of the San Antonio Explorer Pass which allows you to combine 3 or 5 attractions with one simple pass. Check out the San Antonio Explorer Pass for more information.
San Antonio Explorer Pass 3 Attraction Combo Pass
Choose 1 premium attraction and 2 of the remaining attractions to ensure a memorable and fun time while in San Antonio.
San Antonio Explorer Pass 5 Attraction Combo Pass
Choose 1 premium attraction and 4 of the remaining attractions to ensure a memorable and fun time while in San Antonio.
San Antonio Explorer Pass 4 Attraction Combo Pass
Choose 1 premium attraction and 3 of the remaining attractions to ensure a memorable and fun time while in San Antonio.
Frequently Asked Questions for Witte Museum:
Approximately how long could a customer plan to spend at Witte Museum?

Most people spend 2-3 hours at the museum.

Is there a gift shop at the attraction?

There is a gift shop in the museum - the Bolner Family Museum Store.

Is the museum handicap accessible?

Yes.

Is photography & video recording allowed?

Yes, cameras are permitted.

For what ages is the museum appropriate?

It is appropriate for all ages.

Is parking available? Is it free?

Free parking is available in the Brackenridge Park Parking Garage on Avenue B.
Book Now!