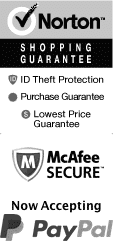 Best Pigeon Forge & Gatlinburg Christmas Shows for 2023
Pigeon Forge & Gatlinburg is a great place to visit for Christmas. The Great Smoky Mountains truly come alive with Christmas cheer and there is always joy in the air. See the city adorned with gorgeous lights and have a blast at the amazing holiday-themed shows and attractions. See awesome Christmas shows or even take an unforgettable journey on the Polar Express. Enjoy several terrific Christmas Shows on your vacation and create new, memorable Christmas traditions with the ones that you love.
Best Pigeon Forge & Gatlinburg Christmas Shows for 2023
Dec 1, 2023
to
Dec 31, 2024
Array Christmas Pigeon Forge Variety Show
Schedule

Experience some magnificent performance value at the Array Pigeon Forge Variety Show. This exciting show features comedy, dancing, and singing for a fun family-friendly production.
Dec 1, 2023
to
Dec 29, 2023
Smoky Mountain Christmas Light Ride in Pigeon Forge, TN
Schedule

Celebrate the holidays in style on a comfortable bus decked out in Redneck decor! Meet your redneck guide at Cooter's Place and get ready for an evening of fun. You'll see some of the best landmarks in the Smoky Mountain region, lit up in all of their Christmas glory! During the ride, you'll also hear some stories about the local history and sing along with hilarious redneck-style Christmas music. This activity is festive and great for the entire family, so add something new to your Gatlinburg/Pigeon Forge, TN Christmas vacation!
Dec 1, 2023
to
Mar 31, 2024
Christmas at Dolly Parton's Stampede
Schedule
Christmas comes alive in Dolly Parton's Stampede arena with a live nativity scene complete with camels, donkeys, and sheep who arrive in anticipation of Baby Jesus. No Christmas show would be complete without a visit from jolly Santa Claus to brighten the faces of the youngest members of the audience! And don't miss the pre-show featuring nostalgic Christmas music! Not only will guests be able to enjoy amazing holiday-themed activities, but they will also be treated to a delicious dinner. Leave completely satisfied with one of the best holiday shows in the Great Smoky Mountains!
Dec 1, 2023
to
Dec 31, 2024
Country Tonite Christmas Show
Schedule

Tag along with the group as they bring you a show full of holiday cheer and complete with lots of fun Christmas songs! The family-friendly Pigeon Forge show will make you laugh and enjoy the holiday spirit! The Country Tonite Christmas show features stunning choreography, holiday lights and decor, and tons of amazing Christmas music. Guests will even be able to see popular Christmas characters such as Santa Claus, Frosty the Snowman, and the Sugar Plum Fairy. Witness a live performance of the beloved "Where Are You Christmas" and enjoy a heart-warming evening that the entire family will always remember.
Feb 4, 2019
to
Dec 31, 2019
Hatfield & McCoy Christmas Show
Schedule
The holidays will never be the same when you add the Hatfield & McCoy dinner show to your Christmas tradition! This exciting 'Christmas Disaster' show features your favorite families as they duke it out in fun holiday-themed events. Enjoy the holiday spirit as these sworn rivals put away their differences for the sake of the Christmas season and enjoy singing, dancing, and more. Guests can even visit with Santa Claus and can participate in a joyous sing-a-long of their favorite holiday carols. The Christmas show features a delicious Southern-style buffet as well, including fried chicken, barbecue, and delicious stick-to-your-ribs sides!
Dec 1, 2023
to
Mar 31, 2024
Rowdy Bear Pigeon Forge Snow Tubing
Schedule

Head out to the Smokies to enjoy 90 minutes of tubing fun at Rowdy Bear Amusement Park in Pigeon Forge, TN. This iconic theme park offers plenty of fun, so be sure to visit during your trip to the area!
Dec 1, 2023
to
Dec 31, 2023
Biblical Times Dinner Theater Pigeon Forge
Schedule
Celebrate the real reason for the season at Biblical Times Dinner Theater in Pigeon Forge, TN. This lovely Bible-based theater is sure to bring joy and inspiring gospel to all who attend the production! With the Christmas Story Dinner show, visitors will learn the story of Jesus and his birth. You'll enjoy amazing Biblical insight and live testimony and tap along to classic Christmas carols. During the first half of the show, you'll be treated to live caroling from the talented cast, and the second act features the story of the Birth of Christ as told through the eyes of Simeon. The theater's state-of-the-art technology brings the story to life and allows visitors of all ages to have a joyous time learning about the gospel and the meaning of Christmas.
Dec 1, 2023
to
Dec 31, 2023
Comedy Barn Christmas Show
Schedule
Enjoy amazing holiday spirit combined with your favorite Christmas songs at the Comedy Barn Theater. The holiday display is one of the best in the Great Smoky Mountains, bringing Christmas cheer to all who visit the Comedy Barn Theater. The two-hour Christmas show features the same variety that the Comedy Barn show is known for, allowing guests to enjoy Christmas-themed music, dancing, acrobatics, stunts, magic, ventriloquism, and more. It is sure to be an exciting time, so make some new traditions during this holiday season.
Dec 1, 2023
to
Jan 6, 2024
Christmas at Dollywood
Schedule
Experience the fun of Dollywood during the holidays for a fantastic holiday! The park is decorated with sparkling lights and gorgeous decorations. Mill around, ride rides, fill up on delicious food, and enjoy your time in Gatlinburg. There is no place like Dollywood during the holiday season, so create new traditions with your family at this joyous park!
Dec 1, 2023
to
Dec 31, 2023
Steven Best's Unbelievable Magic Christmas Show
Schedule

The Pigeon Forge/Gatlinburg area of Tennessee is absolutely known for its amazing atmosphere during the holidays. Guests are sure to have an amazing time in the Great Smoky Mountains with awesome shows such as Magic Spectacular. This Christmas-themed show features tons of holiday-themed magic tricks, music, and more. The show stars the talented magical duo, Steven and Cassandra Best, who do their best to provide the most amazing illusions in the Smokies. Enjoy Christmas-themed cheer and costumes along with sleight of hand and disappearing acts that will leave you in awe. The entire family is sure to have a blast, so do not miss out on seeing this in person during the holidays! For the most unique Christmas experience in the Smokies, be sure to add this onto your Christmas agenda in the Smokies.