Best Pigeon Forge & Gatlinburg Christmas Shows for 2019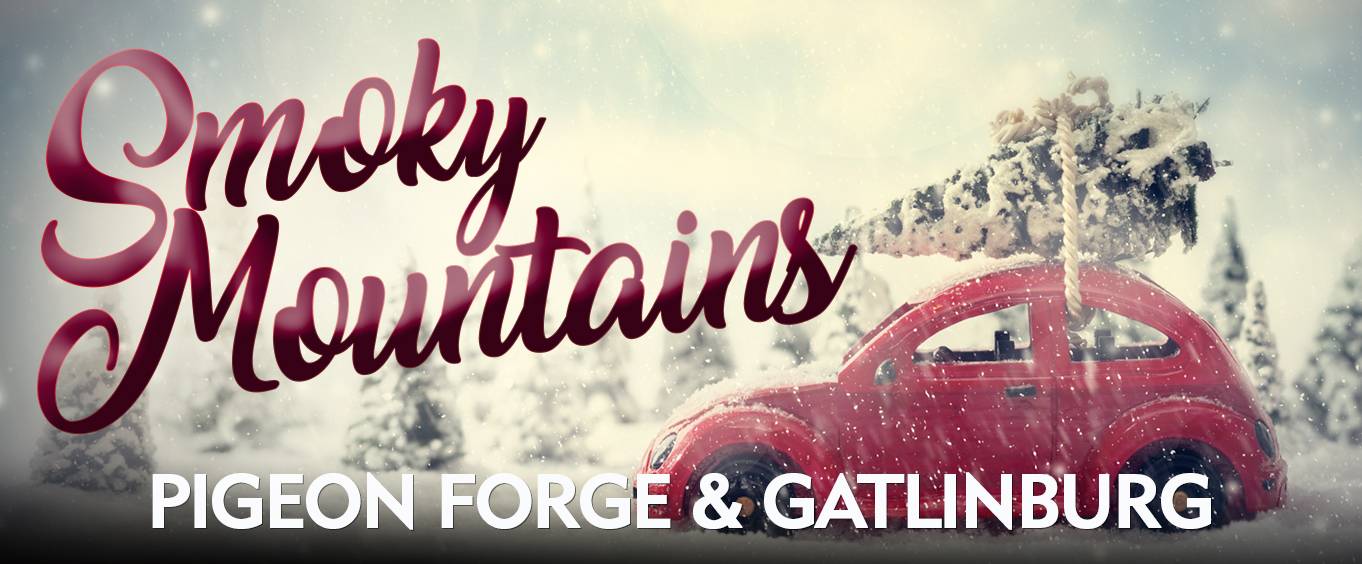 Pigeon Forge & Gatlinburg is a great place to visit for Christmas. The Great Smoky Mountains truly come alive with Christmas cheer and there is always joy in the air. See the city adorned with gorgeous lights and have a blast at the amazing holiday-themed shows and attractions. See awesome Christmas shows such as The Christmas Story at Biblical Times Dinner Theater, the
Country Tonite Christmas Show
, and the Impossibilities Christmas show. Guests can even take an unforgettable journey on the Great Smoky Mountains Railroad for their POLAR EXPRESS™. Enjoy several terrific Christmas Shows on your vacation and create new, memorable Christmas traditions with the ones that you love.
Best Pigeon Forge & Gatlinburg Christmas Shows for 2019
The entire family is sure to have an unforgettable time embarking upon the Great Smoky Mountains Railroad Holiday Tour. Guests will enjoy the magic of THE POLAR EXPRESS™ during this journey. This holiday-themed train ride truly captures the imagination and transports guests into their favorite classic Christmas movie. On the ride, guests will be able to listen to the movie's soundtrack while enjoying hot cocoa and even greeting Santa who gives each child a silver bell just like in the movie. The trip lasts approximately 1 hour and 15 minutes.
Available 11 days between Feb 23, 2019 & Mar 30, 2019
View Schedule
Join the Sweet Fanny Adams Theatre as they perform their tribute to the holidays, Ollie's Festive Follies! You will enjoy a raucous show filled with song, dance, and comedy for this holiday season! This show features everything from music to dancing and choreography and is performed in a sing-along fashion that the entire family will enjoy. Sing along with your favorite Christmas carols while enjoying the Sweet Fanny Adams Theater version of the beloved "A Christmas Carol" show by Charles Dickens.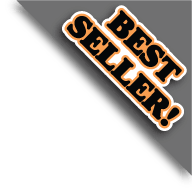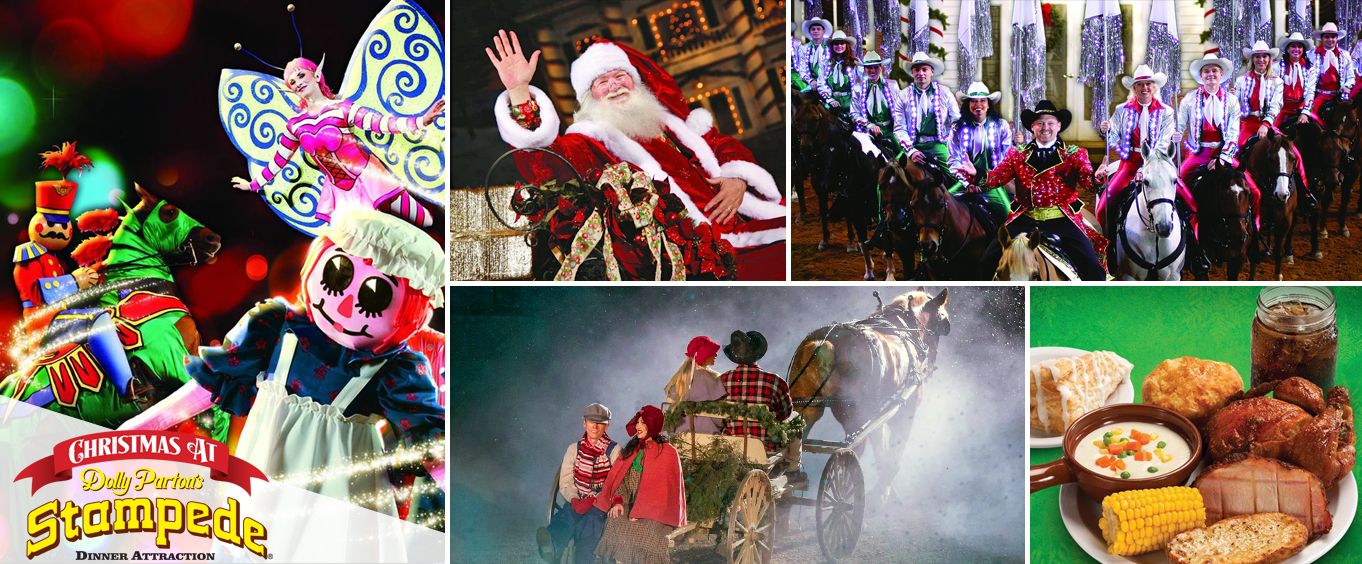 Christmas comes alive in the Dixie arena with a live nativity scene complete with camels, donkeys, and sheep who arrive in anticipation of Baby Jesus. No Christmas show would be complete without a visit from jolly Santa Claus to brighten the faces of the youngest members of the audience! And don't miss the pre-show featuring nostalgic Christmas music! Not only will guests be able to enjoy amazing holiday-themed activities, but they will also be treated to a delicious dinner. Leave completely satisfied with one of the best shows in the Great Smoky Mountains!
Feb 16
3:30 PM
6:00 PM
8:30 PM
>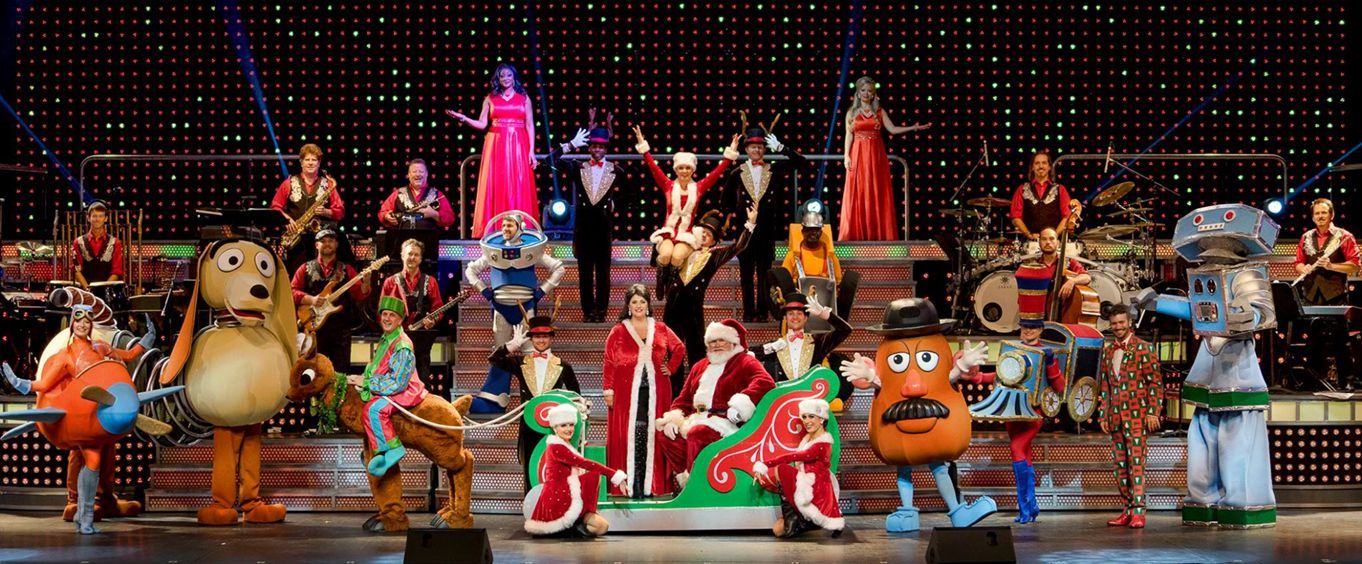 Celebrate Christmas at the Smoky Mountain Opry this season for an unforgettable holiday extravaganza! This production is truly like no other as it is the biggest and greatest Christmas musical celebration in the Gatlinburg & Pigeon Forge area. During this show, guests will be treated to an array of amazing performance factors including flying sugar plum fairies and other characters such as dancing elves, reindeer, and Santa Claus. Of course, the reason for the season is the birth of Christ and here guests can see the largest nativity scene in the area which features live animals. This show comes together with the talents of singers, comedians, dancers, and a talented band to back it all up. It definitely is not a show you want to miss out on this Christmas!
Available 266 days between Mar 1, 2019 & Dec 31, 2019
View Schedule
For one of the best Christmas shows of this year, make sure to check out Christmas Story at the Biblical Times Dinner Theater. Discover the true meaning of Christmas with this stunning performance and dance and sing along to your favorite Christmas carols. The show tells the story of Christmas through the eyes of Simeon. The first half of the show features the beloved live cast of the Biblical Times Theater who will serenade the audience with their favorite Christmas songs. Guests will also be able to dine upon a delicious King's Premium Cut Prime Rib, garnished red potatoes, cottage vegetable medley, and top it all off with Mum's Vanilla Pudding with Strawberries for dessert.
Pricing and schedule are currently unavailable.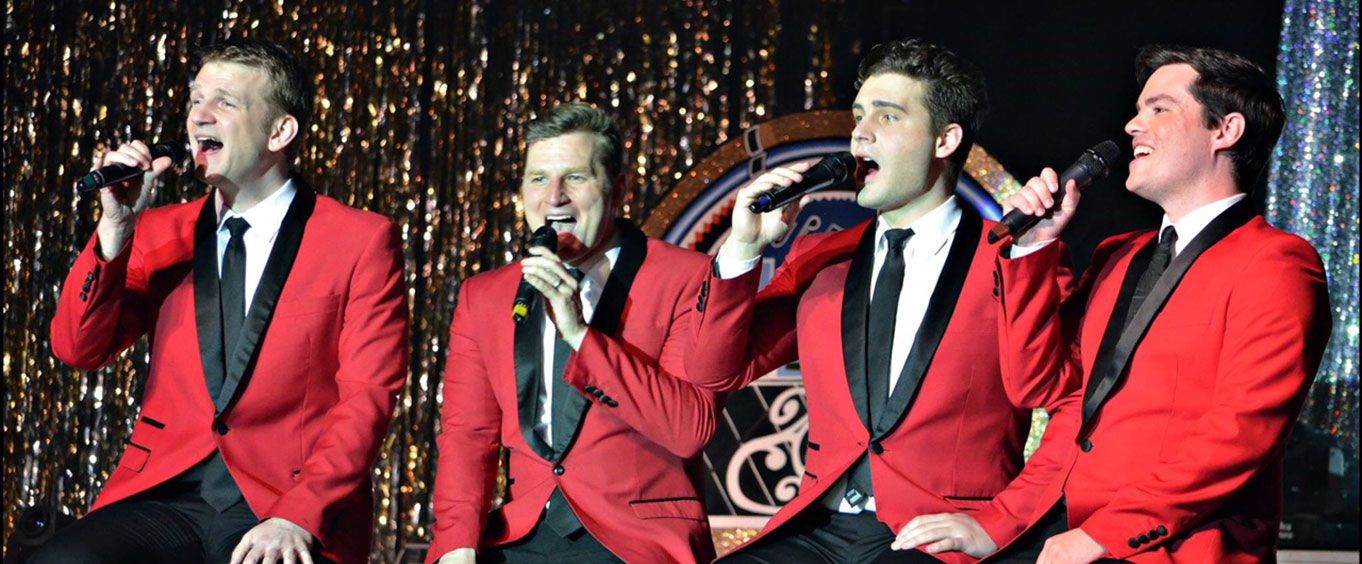 One of the best shows in the Smoky Mountains is the New Jersey Jukebox Show. Enjoy the music of Franki Valli and the Four Seasons during the first half of the show. Then, the second half of the show truly transforms into an amazing holiday feature. Hear your favorite Christmas carols in the stylings of your favorite artists. You are sure to be absorbed by the holiday cheer and create new memories that your family will look back on forever!
Pricing and schedule are currently unavailable.
Tag along with the group as they bring you a show full of holiday cheer and complete with lots of fun Christmas songs! The family-friendly Pigeon Forge show will make you laugh and enjoy the holiday spirit! The Country Tonite Christmas show features stunning choreography, holiday lights and decor, and tons of amazing Christmas music. Guests will even be able to see popular Christmas characters such as Santa Claus, Frosty the Snowman, and the Sugar Plum Fairy. Witness a live performance of the beloved "Where Are You Christmas" and enjoy a heart-warming evening that the entire family will always remember.
Available 209 days between Mar 28, 2019 & Oct 31, 2019
View Schedule
One of the best Christmas shows of the year can be found in the Pigeon Forge/Gatlinburg area of Tennessee. With the Christmas Celebration Show, guests will be able to soak in the holiday cheer while enjoying fantastic entertainment. Arrive a little early to enjoy everything from magical makeovers where kiddos can be transformed into a magical elf. The Outpost is transformed into a winter wonderland as well, offering holiday beverages, snacks, and tons of activities. Just a few of these activities include corn-hole, Christmas shopping, makeovers, and more! Then it's on to the show itself. Guests will be able to see figure skating, a live Nativity Scene, elves, acrobatics, and more while enjoying a four-course feast.
Pricing and schedule are currently unavailable.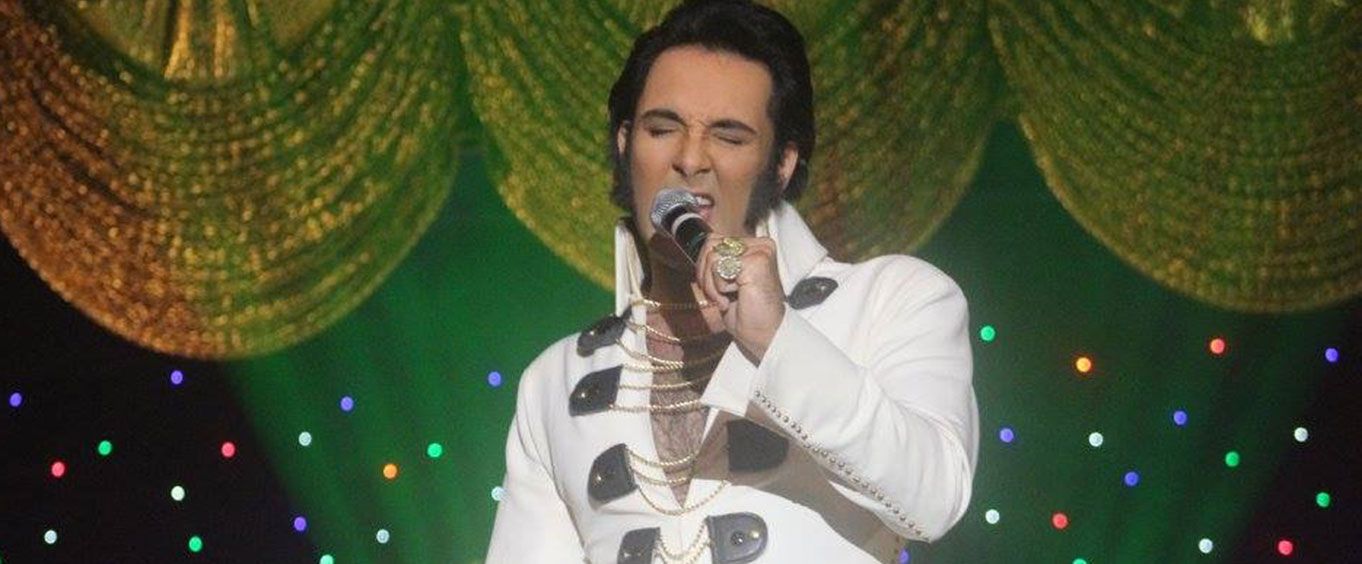 Enjoy the Elvis & Friends Christmas Show at the Memories Theater! Not only will guests be able to enjoy all of Elvis' classic hits during the first half of their show, but during the second half, they'll be treated to an array of amazing Christmas music all in the stylings of the King himself. This is truly a great way to create new memories and traditions during this holiday season. Sing along with your favorite Christmas carols while enjoying the essence of Elvis Presley at this awesome show.
Available 208 days between Mar 15, 2019 & Dec 30, 2019
View Schedule
Head to the famous Iris Theater in Pigeon Forge to catch the Impossibilities- Evening of Magic Mindreading, and Mayhem Christmas show. This show is sure to impress with a ton of awesome magical feats and holiday cheer. You and the entire family do not want to miss out on this all-ages Christmas spectacular.

Activities