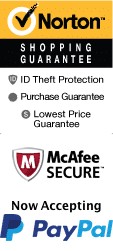 Steven Best's Unbelievable Magic Shows Pigeon Forge, TN
Click for More Information

Exclusive Online Offer: Buy 1 Get 1 Free
(Must purchase in advance online or toll-free at 1-800-987-9852)
Location: Steven Best's Smoky Mountain Theater in Pigeon Forge, TN , 157 E Wears Valley Rd, Suite 12 Pigeon Forge, TN 37863
1-800-987-9852
Chat Now
"The Champagne of Magicians" - Robin Leach (Lifestyles of the Rich and Famous)
Head to Gatlinburg and Pigeon Forge area to enjoy the best Pigeon Forge magic show with Unbelievable Magic. Join this #1 family magic show, Unbelievable Magic, for a truly magical evening with the unbelievable, Merlin award-winning performer, Steven Best, direct from Las Vegas! Your Smoky Mountain vacation is sure to be a magical one when you grab tickets to this marvelous production.
Come revel in an unbelievable show in the Smokies and one of the best magic shows in the US. The show is bursting with fun for any age! Venture into a truly magical moment in time as Steven Best amazes you with spectacular magic and amazing illusions, comedy, and music. His charming charisma and character combines personality with up-close tricks that will stun. From sleight-of-hand tricks to card tricks and everything in between, these up-close illusions will dazzle and delight. Each show is new offering unique experiences and marvelous moments for the entire family to enjoy. Whether you are a longtime magic fan or are looking to be wowed on vacation, you're certain to have a blast.
About Steven Best & His Pigeon Forge Magic Shows: See the Best Magic Show Pigeon Forge Has to Offer!
"The Best I've Seen!" - David Hasselhoff (Actor/Judge on America's Got Talent)
The magic world is extensive, and Merlin Award-Winning Steven Best has made his mark on the industry as a true jack-of-all trade. Dedicating his time and career to the art since he was young, his passion for magic is evident in each trick he produces. Each illusion he creates is made to provide astounding wonder to those who attend. The grand scale illusions and Houdini style escapes have earned him headlining gigs in Las Vegas. His Superstars of Magic Show was widely celebrated and he was one of the longest-running headline performer acts to perform on cruise ships to Greece, Mexico, and throughout the Caribbean.
Steven Best Awarded the 2022 Merlin Award for Best Family Magic Show
Steven Best became the proud recipient of the 2022 Merlin Award for the Best Family Magic Show! The Merlin Award is one of the most prestigious awards in the magic scene and is known as the 'Oscar of Magic'. It is presented by the International Magicians Society and is presented to those who have impressive skill and dedication to the craft of magicianship. Criteria includes talent, showmanship, skills, originality, and the ability to entertain the audience. Steven proudly received this honor for the 2022 season. It is considered the highest honor in magic.
"Amazing!" -Las Vegas Magazine
He has also had many successful shows across the United States and Canada. Taking classic sleight of hand tricks and hand trick illusions to the next level, he is sure to entertain and impress audience members with charisma. Audience participation is another wonderful element that this master illusionist includes in his entertainment. Steven also prides himself on impersonations and comedy, spicing up each and every performance with fun and hilarity. With invitations to perform for shows such as 'Pawn Stars' and 'Top Chef' and appearances on MTV, E!, FOX, and NBC to name a few, he is sure to dazzle kids and adults alike!
Head to the beautiful Smoky Mountain region of Gatlinburg and Pigeon Forge, TN to experience one of the best magic shows. With fantastic entertainment, this attraction is bound to create a memorable time for you and your loved ones. Be sure to browse all of the other wonderful attraction options in the area and book your hotel to create your getaway to the Smokies.
Options:
Steven Best's Unbelievable Magic Christmas Show
Available 12/7/2023 until 12/31/2023 View Detailed Schedule
Celebrate the holidays with the most exciting magical production in the Great Smoky Mountain area! With tickets to see the Unbelievable Magic Christmas Show, guests of all ages will be able to enjoy a joyous evening of magic. The show features all of your favorite magic tricks, including the famous quick change acts and Houdini-style escapes that this duo is known for. Steven Best is a remarkable magician that is sure to delight and entertain. With a festive theme and holiday costuming, you and your loved ones can create brand new Christmas traditions in the Smokies! All seating is general admission.
Reviews

Ashlee Wilburn
Royse City, TX
✓
Verified Traveler
Best family vacation!!! I will say a lot of people told us just go with the flow and don't make a plan. There is soo much to see and do i am grateful we did have a plan everyday. It can be very overwhelming to decide what to do. My daughter loves magic! Steven was a true entertainer. The theater was small so it was intimate! He did a great job and lots of crowd involvement!! We were all amazed the entire time!!

Dana Thomas
Louisville, KY
✓
Verified Traveler
"WOW.. Loved how Steve interacted with the audience."
Yes, the venue is somewhat off the beaten path of pigeon forge, not for using your gps. The wait was alittle slow, lights were way to bright and the smoke screen very overbearing. That could be just our opinion. But the show, wow.. Loved how steve interacted with the audience. With each magic trick, illusion, actually the entire performance you were awed. He shared his story of childhood/ family within each act . Truly a humble , love of life ,family and caring individual . His performance shows he loves magic and what magic represents. Dreams do come true in the world of magic??

Daniel Baker
Maiden, NC
✓
Verified Traveler
"The magic show was absolutely awesome."
The magic show was absolutely awesome. I would definitely recommend it to anyone. Steven best was great. It is a family friendly show. He took pictures with all of my kids. You will not be disappointed

Edgardo Torres
Port Saint lucie , Florida
✓
Verified Traveler
"This show was great love it "
This show was great love it
Frequently Asked Questions for Steven Best's Unbelievable Magic Shows Pigeon Forge, TN:
What is the dress code?

Dress code is casual.

Approximately how long is the Unbelievable Magic show?

The show lasts approximately 1.5 hours.

In what theater is the show held?

It is held at Steven Best's Smoky Mountain Theater.

What type of seating do you have?

All seating is general admission.
Book Now!

Exclusive Online Offer: Buy 1 Get 1 Free