YOUR PEACE OF MIND IS OUR TOP PRIORITY
Should you need to cancel at any time, you have up to 48 hours from your vacation start date to do so for a 100% future travel credit.
Dollywood Theme Park Tennessee - Hours, Schedule, Attractions

2700 Dollywood Parks Boulevard Pigeon Forge, TN 37863
1-800-987-9852
Description
Dollywood Theme Park Tennessee - Hours, Schedule, Attractions Photos (22)
Customer Photos (47)
Located in the foothills of the Great Smoky Mountains in Pigeon Forge, this themed adventure land offers 150 acres of fun and is ranked among the "best of the best" in theme parks for Best Shows, Best Food, Best Christmas Event, Best New Ride for Wild Eagle, and Friendliest Park! Experience the greatest theme park attraction in Pigeon Forge TN! Country music, live entertainment, thrilling ride options and coasters, and plenty of fun come together in Sevier County to bring a longtime Gatlinburg favorite.
The park showcases world-renowned rides, celebrated live stage shows, and authentic demonstrating crafters and with its reputation is considered to be one of the world's best theme parks. Whether you want to soar through the air on a roller coaster or enjoy the sounds of your favorite music, this locale offers it all, in one of the world's most unique and beautiful settings. Add to your visit delicious dining and one-of-kind attractions, and it offers countless hours to make the most of your visit. This attraction in Pigeon Forge is a must, so get your tickets and get on the way to visiting!
Dollywood Theme Park Family Rides
The Express– Enjoy a journey along five miles of Great Smoky Mountain land on this coal engine train.
Rockin' Roadway– Take a cruise in a classic Cadillac, Thunderbird, or even a Corvette along a picturesque country road.
Wonder Wheel– It's one of the Midway's most magical rides, at 60-feet, it towers high above the Country Fair skyline.
Village Carousel– Enjoy a classic spin on a carousel with a variety of colorful animals.
Whistle Punk Chaser- This junior roller coaster is perfect for everyone in the family, with amusement park style twists and turns that are similar to what they would experience in a larger roller coaster.
Demolition Derby- Bumper cars that will have the whole family rolling with laughter and smiling uncontrollably. This ride is one that guests can drive their cars into one another and get a surprising little jolt when doing it!
Scrambler- The Scrambler will have guests seated in multi-seater box seats, as well as spinning and shuffling around in such a way that will require them to stand for a moment before regaining their footing. Perfect for the whole family, you and the kiddos are sure to have a massive amount of fun on this exciting adventure.
Dollywood Theme Park Attractions
Chasing Rainbows Museum - This unique museum features authentic costumes from Dolly's closet and artifacts from Dolly Parton's childhood and life.
Eagle Mountain Sanctuary– This aviary allows guests to enjoy rare glimpses of endangered and beautiful birds of prey.
Tennessee Mountain Home– A replica of Dolly's two-room childhood home in Locust Ridge.
Robert F. Thomas Chapel– This country church features only one room and is a testament to the faith and worship of simpler times. Guests can attend services here on Sunday mornings at 11:30 Am during the regular season and Sundays at 5:30 PM during the Smoky Mountain Christmas celebration.
Southern Gospel Museum and Hall of Fame– Tour this fascinating facility and learn about the pioneers who took this popular music to audiences around the world. See how the legends of Southern gospel music paved the way for today's artists who have devoted themselves to ensuring the legacy of this genre that got its start in the church.
Thrill Rides
Wild Eagle– Come experience the first wing coaster in America, where riders soar 21 stories above the scenery at a top speed of 61 miles per hour! Riders experience the sensation of flying with nothing above or below them on this amazing journey through the Smoky Mountains.
Mystery Mine– Mystery Mine features a winding 1,8111 feet of track - all taking guests through the thrilling abandoned mine. It also includes an 85-foot vertical drop from a blood-pumping 95-degree angle.
Thunderhead– Travel between two mountains, through the tall trees, and across the rugged terrain of the Smokies. This wooden coaster boasts a top speed of 55 mph and a breathtaking 100-foot drop.
Barnstormer– Barnstormerfeatures pendulum arms that will swing you higher and higher until you hit an astounding 81 feet in the air!
Tennessee Tornado– Experience what it feels like to land inside a tornado on this triple spiral-looping roller coaster. Riders will experience speeds of 70 mph, and ride through a mountain!
Blazing Fury- This adrenaline-pumping indoor roller coaster ride will take guests on a ride to try and escape the raging inferno that is engulfing the 1880s town that the coaster is held in. See firefighters, gunslingers, and damsels in distress on this ride.
Dizzy Disk- This amazing ride will have riders sit in outward-facing seats that glide back and forth along a track as the disk holding all of the seats also spins around. Be sure to hold off on the eating and snacking prior to riding this!
Drop Line- This drop tower ride is unlike any other. At 230-feet high, this ride will take riders up to the top, and as it descends, the gondola in which the guests are seated spins providing one-of-a-kind views of the Great Smoky Mountains. This tower will drop at speeds of rough 77 mph!
FireChaser Express- This thrilling ride will take passengers on a journey celebrating the brave souls that work to fight blazes and be heroes. This dual-launch roller coaster will launch you back and forth with great vigor.
Sky Zip- This exciting zip line will take riders on a tour of the Great Smoky Mountains and provide them with views never before experienced. Go on up to four treks that range from 550-feet to almost 815-feet. Make your way across the 100-foot swinging bridge high above the ground for even more fun! Travel from zip to zip along an elevated and inclined high wire!
Waltzing Spinner- Climb into a double-seater swing with one of your favorite people, and spin around as the ride takes you up to 25-feet above the County Fair! This is a perfect option for those who don't want too much adrenaline pumping through them at once.
Water Rides
River Battle– Travel along a 500-foot channel in a water raft equipped with soaker guns as you take aim at over 100 targets including bears, skunks, beavers, otters, and more. Not only will you be able to soak the other passengers, but you can also soak observers while your raft splashes along the course.
Mountain Slidewinder– Climb through mountain terrain to board this exciting water toboggan ride. Mountain Slidewinder slides down the mountain at breathtaking speeds!
Daredevil Falls– This adventurous ride features a fun boat expedition with a 60-foot drop!
Smoky Mountain River Rampage– Experience an exciting white water rafting adventure full of thrilling twists and turns. Each ride on the Smoky Mountain River Rampage is unique!
Children's Rides
Busy Bees– Kiddos can board bee-shaped cars for a spinning ride that is sure to bring joy.
Lumber Jack Lifts– Two 30-foot-tall towers await passengers who can "pull" the ropes, lifting the cars as high as 25 feet in the air. By securing the cable, passengers can take in the view of Timber Tower. Or, if you dare, release the cable for an exciting but "kid-friendly" free fall!
Lucky Ducky– Kiddos can hop on for a fun adventure!
Piggy Parade– These pig-shaped cars allow kiddos to enjoy some spinning fun.
Lemon Twist– Nine 'lemon cups' revolve around the pitcher in the center. The lemon twist is the perfect ride for little ones who are thirsty for adventure.
Amazing Flying Elephants- This ride is set in elephant themed cars that will take you up in the air to spin around for a spectacular adventure, making this ride perfect for the kiddos!
The Pig Pen- This amazing children's play area is filled with fun and frolic for the smallest ones in your group. This is set on the Owens Farm, where children can play around on the playset and splash in the pop-jet water fountains.
Firehouse Fun Yard- This amazing interactive play area is perfect for the smallest ones traveling with you, being made solely for children under 48 inches tall. This is filled with pop-jet water features, a soft-play structure with slides and blocks, block table, and a chalkboard coloring wall.
Holly Jolly Junction- During the Christmas season, guests can visit the Holly Jolly Junction to meet Rudolph and friends, create a Christmas souvenir, and decorate Christmas cookies before playing in reindeer games. Guests can also step into a giant snow globe to be next to Sam the Snowman.
Lil' Pilots Playground- Children 48 inches and under are able to explore and venture along a 22-foot by 16-foot wooden bi-plane to learn how to be an experienced pilot! Also located here are a one-of-a-kind drum set and a slide, along with numerous other fascinating structures.
Shooting Star- A drop ride for the kiddies, this will have riders sitting with their legs dangling off of the ride as it makes its way to the top. Once they've reached the top, the ride will make a thrilling, but not scary descent back to the ground. This is definitely something that the kids will love!
Sky Rider- This ride will take the guests 70-feet above the ground in a plane-style seat that gives the riders the ability to pilot the rudders as it spins around the frame.
Shows
As well as offering these staple rides, there are many events going on throughout the year. There are plenty of shows that are performed each day, offering up a variety of fun and great music for all ages. Some of the most beloved shows held here include:
Heartsong: This exciting experience is fully immersive and allows guests to see the Smoky Mountains in brand new ways.
Kingdom Heirs: This Southern Gospel band is award-winning and excites audiences with delightful and authentic gospel songs.
Wings of America Birds of Prey: Meet and greet some amazing feathery friends!
Smoky Mountain String Band: Enjoy authentic Smoky Mountain music with this talented string band.
Gem Tones: This five-piece band thrills with hits from the 50s and the 60s.
Country Crossroads: Enjoy everything from traditional to classic country and modern hits in this country music display.
Dreamland Drive-In: Embark back to the 50s and 60s with this nostalgic show.
Christmas in the Smokies: This holiday experience features a cast of 14 talented performers who bring the joy of the holidays to the audience.
Annual Festivals & Events
Barbeque & Bluegrass: Enjoy fall-off-the-bone barbeque combined with some of the hottest bluegrass music in Tennessee!
Summer Celebration: Extended operation times and all of your favorite wooden roller coaster rides combine to help you create the best memories during your summer! Nightly fireworks are an awesome way to enjoy the evening.
Thrills in the Hills: This awesome festival includes some behind-the-scenes looks at the rides, making it perfect for roller coaster lovers.
Harvest Festival : Fall is the best time to visit the Grat Smoky Mountains, and at the Harvest Festival, guests can enjoy gospel music and the Great Pumpkin LumiNights.
Christmas Time: Enjoy your favorite rides and shows in style at this Smoky Mountain entertainment center! Joy is in the air along with the smells of homemade food and the sounds of holiday cheer. Enjoy shows such as Christmas in the Smokies, It's a Wonderful Life, Meet Rudolph and His Friends, O'Holy Night, Parade of Many Colors, The Kingdom Heirs: Heart of Christmas, and 'Twas the Night Before Christmas.
When you are finished exploring the awesome rides or just want to take a break for a snack during your trip, be sure to head to one of the dining options. Guests can also browse through various craft booths which offer up homemade goods and gifts for that perfect souvenir. From the famous cinnamon bread at the Grist Mill to homestyle food at Aunt Granny's Restaurant, there's something for every set of taste buds. Check out the Dollywood Emporium too!
Visit with the entire family to experience the legacy of Dolly Parton's life in Pigeon Forge. To add on to the experience with the best possible additions, be sure to book your vacation alongside Smoky Mountain cabins or other notable lodging options offered in Pigeon Forge Tennessee. Check out additional pieces of Dolly's story at other Dolly Parton attractions like the Dolly Parton's Stampede Dinner Show or the fun slides and rides at Dollywood Splash Country, one of her other amazing parks. Get your Dollywood tickets today! And be sure to pair it with an awesome lodging option like a Smoky Mountain cabin or a stay at the Dollywood's Dreammore Resort.
Due to Covid-19, Dollywood is currently operating at reduced capacities.


Reviews
Susan Adams
Parkersburg, West Virginia
✓
Verified Traveler
"one of the cleanliness places we have ever been"
This was more than wee expected. Without a doubt, one of the cleanliness places we have ever been. One of us was in a wheelchair and it was easy to get around in the buldings, as well as the grounds. This was a beautiful place to spend an entire day with family members of different ages.
Tracy Paves
Port Huron Mi
✓
Verified Traveler
"best environment for kids"
We have been going to pigeon forge since i was a child & i'm now 43 years old. I now take my grandchildren as my parents took my children all these years. It is the best environment for kids my yougest daughter is now 21 & she will tell you dollywood & pigeon forge is her favor vacation spot. If you haven't gone take your family you will enjoy the atmosphere.
Kelly Simpson
WV
✓
Verified Traveler
"We really enjoyed the different shows"
My husband and i have been to pigeon forge for our honeymoon and our 1st anniversary. We decided to come down for our 2nd anniversary this july and go to dollywood. It was our first visit to dollywood and we had a great time. We really enjoyed the different shows we attended including the kingdom heirs quartet. They had a young man who is 15 years old playing the piano and he was great along with the quartet. It was just great! We both needed to use the powerwheel chair's to get around such a big place and they we fantastic for transportation around the park. The staff we talked with were all great too! Thanks for making our 1st trip to dollywood so nice!
Jeanie Fulk
Harrisonburg, Virginia
✓
Verified Traveler
"goes out of their way to make sure that their guests are happy!"
I have been going to dollywood since i have been two! That was twenty years ago. Now i enjoy taking my kids there. It's a very friendly atmosphere there. Everyopne goes out of their way to make sure that their guests are happy! Thanks for being my favorite place ti go!
Frequently Asked Questions for Dollywood Theme Park Tennessee - Hours, Schedule, Attractions:
Can you leave Dollywood and re-enter later in the day with a single ticket?

Yes. Just get your hand stamped at Dollywood Emporium before you leave.

What is included in the admission price?

Includes all rides, regular shows, and attractions.

Are wheelchairs and strollers available?

A limited number of wheelchairs are available for rent. It costs 17 dollars per day. Electronic Convenience Vehicles are available for rent for $41 dollars a day and $52 a day for one with a canopy.

What on-site amenities are available?

ATM, shops, eateries, craft booths, and more.

What style of dress is recommended?

Comfortable clothing and close-toed shoes.

Is parking available on-site?

Parking for all standard length vehicles is $15; oversize length vehicles such as RVs and trailers are $18.

Are lockers available?

Regular size lockers are $10 and family size lockers are $15.

Are tubes available?

Tubes are free on tube rides.

How large is the theme park?

150-acres.

Is smoking allowed inside the park?

There are designated smoking areas in the park.
Dollywood Theme Park Tennessee - Hours, Schedule, Attractions Schedule
Date / Day
Available Times

N/A Sold Out

N/A Sold Out

N/A Sold Out

Hours of Operation:
10:00 AM - 9:00 PM

1 Day Pass
BOOK

Hours of Operation:
10:00 AM - 9:00 PM

1 Day Pass
BOOK

Hours of Operation:
10:00 AM - 9:00 PM

1 Day Pass
BOOK

N/A Sold Out

N/A Sold Out

N/A Sold Out

N/A Sold Out

N/A Sold Out

N/A Sold Out

Hours of Operation:
11:00 AM - 9:00 PM

1 Day Pass
BOOK

Hours of Operation:
11:00 AM - 9:00 PM

1 Day Pass
BOOK

N/A Sold Out

N/A Sold Out

Hours of Operation:
2:00 PM - 9:00 PM

1 Day Pass
BOOK

Hours of Operation:
2:00 PM - 9:00 PM

1 Day Pass
BOOK

Hours of Operation:
2:00 PM - 9:00 PM

1 Day Pass
BOOK

Hours of Operation:
11:00 AM - 9:00 PM

1 Day Pass
BOOK

Hours of Operation:
11:00 AM - 9:00 PM

1 Day Pass
BOOK

N/A Sold Out

N/A Sold Out

Hours of Operation:
2:00 PM - 9:00 PM

1 Day Pass
BOOK

Hours of Operation:
2:00 PM - 9:00 PM

1 Day Pass
BOOK

Hours of Operation:
2:00 PM - 9:00 PM

1 Day Pass
BOOK

Hours of Operation:
11:00 AM - 9:00 PM

1 Day Pass
BOOK

Hours of Operation:
11:00 AM - 9:00 PM

1 Day Pass
BOOK

N/A Sold Out

N/A Sold Out

Hours of Operation:
2:00 PM - 9:00 PM

1 Day Pass
BOOK

N/A Sold Out

Hours of Operation:
11:00 AM - 9:00 PM

1 Day Pass
BOOK

Hours of Operation:
11:00 AM - 9:00 PM

1 Day Pass
BOOK

Hours of Operation:
11:00 AM - 9:00 PM

1 Day Pass
BOOK

N/A Sold Out

N/A Sold Out
Full Calendar
Dollywood: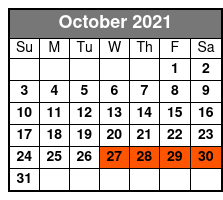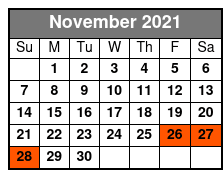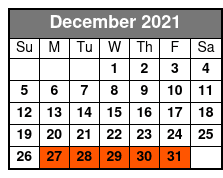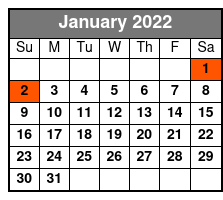 Please Note: This item must be purchased with lodging.