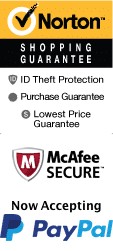 Rowdy Bear Pigeon Forge Snow Tubing
Click for More Information

Exclusive Online Offer: Buy 1 Get 1 Free
(Must purchase in advance online or toll-free at 1-800-987-9852)
2155 Parkway Pigeon Forge, TN 37863
1-800-987-9852
Chat Now
The entire family can experience the beauty and magical wonder of a Smoky Mountain winter any time of the year with an exciting snow tubing in Pigeon Forge adventure at the brand new Snow Tubing activity at Pigeon Forge's favorite amusement park, Rowdy Bear Amusement Park! Rowdy Bear Amusement Park is known for bringing many awesome adventures to the Great Smoky Mountain area of Pigeon Forge / Gatlinburg, TN so be sure to book a tubing session to get out and have a blast.
Put on some warm clothes and head to the park which is nestled in between gorgeous Smoky Mountain views. The awe-inspiring, snowy slopes feature some fast-paced fun that you won't find anywhere else. Your ticket allows you to ride the conveyer belt up the slope and conquer its peaks as much as you can in 90 minutes. Jam-packed with tons of fun, this amusement park is the perfect place to spend a day, so be sure to book your tickets!
About the Slopes and Outdoor Snow Tubing Experience at Pigeon Forge Snow Tubing Pigeon Forge TN
When you arrive at the theme park, get ready for some zooming fun as you take to the snow tubing Tennessee slopes. The slopes are made up of real snow for a true winter tubing experience. At more than 500 feet long, the tubing slopes provide plenty of thrilling fun as guests are sent careening down the hill with the wind in their hair. Kick up snow and enjoy the 70-foot drop for this adrenaline-pumping activity! Sessions include 90 minutes of tubing, and the convenient conveyer belt allows you to hit the slopes multiple times throughout your session. There are also multiple lanes and guests can even choose to tube solo or while connecting their tubes to a friend's for several different experiences while on the slopes. Race friends and family and create some amazing new memories in the Smokies!
About the Snow
Rowdy Bear Amusement Park Tubing offers the chance to tube down the slopes with real snow. The snow-making process and equipment is state-of-the-art, offering a real snowy experience when you visit the Smokies. The snow is also edible as it is not created with any icky chemicals, so you won't have to worry about little ones trying a bite or any of it getting in your mouth while you're zooming on the slopes.
About Sugar Bears Cafe and Creamery
After your ride down the tubing hill, head to Sugar Bears Cafe and Creamery. This little eatery offers up seasonal treats and some hot chocolate to keep you warm and toasty during your Rowdy Bear Amusement Park visit. Sugar Bears sells everything from coffee to bubble waffle treats, homemade ice cream, baked goods, and other concessions. It is the perfect place to refuel after your romp on the slopes or for parents and spectators to sip on a drink and chat while the kiddos play on the tubes.
About the Other Adventures at Rowdy Bear Amusement Park
(Additional Cost)
After you hit the slopes and kick up some snow, you can check out even more awesome adventures at Rowdy Bear Amusement Park. The park is brimming with great adventures, from the Ski Lift Shootout Coaster to the Avalanche Snow Coaster and the Summer Outdoor Tubing Adventures. Whether you hit the snowy slopes or enjoy a ride on the awesome alpine coaster, there are plenty of memorable adventures to embark upon with a trip to Rowdy Bear Amusement Park.
Catch some action on the tubing slopes, grab a hot chocolate at Sugar Bears, and enjoy all of the fun and adventure at Rowdy Bear Amusement Park! There are also some other great adventures to enjoy at the park, including alpine roller coasters, a shooutout game, and more that you can add on for an extra cost. There is also a gift shop for souvenirs and plenty of remarkable Smokies mountain views to enjoy.
Reviews

Jessica Case
Dothan, AL
✓
Verified Traveler

Vanessa Acevedo
Deltona, FL
✓
Verified Traveler
"We can't stop talking about the Rowdy Bear snow tubing attraction because we went on at about a trillion times"
Our trip to gatlinburg pigeon forge was amazing! We are a family of 4 and have nothing but great things to say about the entire trip. Special thanks to vacations made easy for being helpful with advice about where to go touring and the offers to get the best deals for our money. There are so many great things to do and while we were there for only 4 days we accomplished a lot. We can't stop talking about the rowdy bear snow tubing attraction because we went on at about a trillion times. I am 50 years old and felt like a little kid again enjoying myself and having the time of my life probably even more than my kids. ? I'm sure we drove the attendants there crazy and wore them out but they were great! They attended us very well. I would recommend visiting pigeon forge and the many attractions overall. There's just so much to do there in gatlinburg and sevierville as well. I just want to say buy your tickets from vacations made easy because they are not scammers. They are legit and you will not regret it.

Kevin Douglas
Semmes, AL
✓
Verified Traveler
"Great staff!! We had a great time!!"
The crew that was working was very friendly !! Great staff!! We had a great time!!

Ronnie Sellers
Whitesburg, GA
✓
Verified Traveler
Frequently Asked Questions for Rowdy Bear Pigeon Forge Snow Tubing:
What is included in the admission price for Rowdy Bear Pigeon Forge Snow Tubing ?

The sessions last 90-minutes and including unlimited tubing within that time frame.

What amenities are available?

There is a gift shop and Sugar Bears Cafe and Creamery onsite.

Is Rowdy Bear Pigeon Forge Snow Tubing handicap accessible?

Guests must be able to ride on the conveyer unassisted and stay standing.

Is photography & video recording allowed?

Yes.

Is parking available at Rowdy Bear Pigeon Forge Snow Tubing ? Is it free?

Yes, parking is free.

What is the policy in case of inclement weather?

Tubing sessions run in all weather.

What type of clothing is appropriate?

Pants and long sleeves are recommended but not required. Please keep in mind that this is real snow and will be cold and icy. Please wear close-toed shoes. No cell phones or valuables allowed on the ride.

Is lap-riding for children allowed?

No. Each tuber must have their own tube.

What are the height/weight limits?

Guests must be at least 48' tall to ride alone and 40' tall to ride with an adult over 18 supervising. There is no weight limit, but guests must be able to fit in the tube.

Do I have to walk up the hill?

No. There is a conveyer belt to take guests to the top of the slopes.
Book Now!

Exclusive Online Offer: Buy 1 Get 1 Free