YOUR PEACE OF MIND IS OUR TOP PRIORITY
Should you need to cancel at any time, you have up to 48 hours from your vacation start date to do so for a 100% future travel credit.
Dolly Parton's Stampede Dinner Show Pigeon Forge, TN - Tickets, Menu, Schedule

Location: Dolly Parton's Stampede Dinner Attraction, 3849 Parkway Pigeon Forge, TN 37863
1-800-987-9852
Description
Dolly Parton's Stampede Dinner Show Pigeon Forge, TN - Tickets, Menu, Schedule Photos (16)
Customer Photos (396)
Dolly Parton's Stampede Dinner Show Pigeon Forge, TN
The Dolly Parton's Stampede Dinner show is one of the most celebrated and well-known dinner shows in the country and among the top things to do . This Smoky Mountain attraction allows visitors of all ages to come out and enjoy some of the best entertainment in the areas. You are sure to have an amazing time enjoying the thrills and enjoying a delicious feast fit for a king, right in this mountain town! Grab your tickets to the Stampede dinner theater Pigeon Forge for an unforgettable entertainment experience in the Great Smoky Mountain area!
The main show area is at 100% seating capacity. If you are fully vaccinated then no masks are required. If you are not fully vaccinated, we suggest you wear your mask at all times except when eating.
About the Saloon Opening Act
Fifty minutes before the main production, the Smokies Stampede offers up awesome entertainment for visitors to enjoy while they wait. The opening act stars the talents of Mountain Ruckus, a famous bluegrass band that is sure to impress. Guests of all ages will have a blast dancing and singing along with some amazing gospel and bluegrass hits from this talented band. The members Gary Davis and Matt Varhola are absolutely amazing, and Gary Davis is the only four-time banjo champ in the entire country. It is sure to get you on your feet and ready for the main attraction! Guests will also be able to visit with the beautiful open-air stables to see the gorgeous Quarter horse and Palomino breed horses that are used in the shows. Guests can also choose to purchase refreshments and snacks like popcorn and nachos. Make Due to COVID there is currently no opening act(pre-show).
About the Main Entertainment
The main show itself is one of the most thrilling experiences offered in the area. Here, guests will be treated to an evening of thrilling fun in the main arena featuring some of the most skillful performers. Guests will be able to enjoy the comedy of the side-splittingly hilarious Skeeter & Nugget who bring an array of family-friendly comedy that is sure to impress and have guests rolling around with laughter. Guests will also be thrilled with the 32 magnificent horses that star in it, displaying trick riding and amazing feats to all who watch. Of course, you will be able to enjoy spectacular special effects such as a state-of-the-art sound and light system as well as thrilling pyro that light up the stage.
Enjoy this fun and friendly competition between the sides during this unforgettable adventure! Of course, this competition is all backed by an amazing music soundtrack from the Queen of Country herself as guests are amazed with trick after trick and thrill after thrill. At the end, guests will be treated to an amazing patriotic celebration called 'Color Me America' which pays homage to the Red, White, and Blue in a huge, dazzling grand finale. The experience lasts approximately two and a half hours, and guests can arrive 50 minutes early to catch the Mountain Ruckus in the Saloon Opening Act area. Be sure to stick around afterwards to meet with the trick riders and performers or get your picture taken. Do not forget to purchase a quirky souvenir from the gift shop!
About the Four Course Feast
Of course, while you savor the feats onstage, you will be treated to a mouthwatering meal (included in your ticket price) that is sure to leave every set of taste buds satisfied. This delicious southern-style meal is brimming with a hefty array of food. This meal consists of a mouthwatering tender whole rotisserie chicken, delicious hickory smoked barbecued pork loin, Dolly's original creamy vegetable soup, a scrumptious homemade biscuit, hot buttered corn on the cob, a tasty herb basted potato, and the Stampede's special delicious dessert. Each meal comes with unlimited soft drinks, tea or coffee. There are also vegetarian and gluten-free options.
About the Gatlinburg/Pigeon Forge Area Theater
This theater is an immaculate performance venue that is able to house the stunning aspects of Dolly Partons Stampede Dinner Pigeon Forge. As well as maintaining comfortable seating, the theater houses a gorgeous arena utilizing everything from state-of-the-art sound and light system to pyro and a huge LED video wall. The arena spans an astounding 32,000 square feet. The theater is completely handicapped accessible and can accommodate guests with varying special needs. It also offers free parking and houses the gorgeous horses with onsite open-air stables. During regular productions, visitors can take a leisurely stroll to greet the horses. This theater truly has everything! The company that owns the theater is also responsible for other recognizable shows including Pirates Voyage. They know how to bring you memorable entertainment!
The History of Dolly's Stampede
Having opened its doors in 1987, Dolly Parton's Stampede Dinner attraction has captured the hearts of hundreds of thousands of visitors. Created by the country music legend, Dolly Parton, this show came to life with the heart of this performer. Crafting original music scores for the feature, Dolly created one of the world's most famous dinner show attractions and one of the most phenomenal musical productions of all time. Those searching for a highly rated time should grab tickets!
About the Holiday Show
During the joyful Christmas season, visitors will be able to take to this Christmas themed dinner show experience! See joyous showcases combined with all of your holiday tune favorites. You will learn all about the real reason for the season while enjoying the arena as it is decked out in beautiful Christmas decor, from sparkling lights to evergreens and poinsettias. The holiday costumes are great too, producing tons of themed festivities! From the Elves from the North Pole and South Pole to Santa Claus and a nativity scene, you can experience all of the best Christmas traditions in the Smokies. Of course, all of the fun is combined with a yuletide feast!
This esteemed show is an explosive theatrical experience and for good reason. With an amazing array of music, fun, comedy, and trick riding thrills, guests of all ages can enjoy their time. See this thrilling display and enjoy a delicious four-course meal for an memorable evening. With so many things to do in the area, from Pirates Voyage Dinner to Hatfield & McCoy Dinner Feud show, visitors of all ages will have a Smoky Mountain vacation that they will always remember!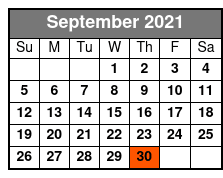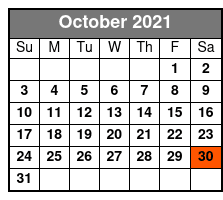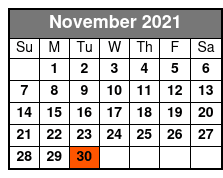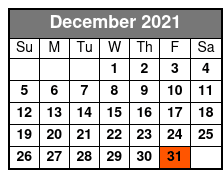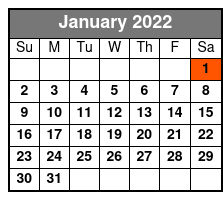 Dolly Parton's Stampede Dinner & Show
Available Now until 10/30
Enjoy admission to Dolly Parton's Stampede for one of the most fast-paced and awe-inspiring experiences in the country! The experience comes with a delicious home-style meal and fun entertainment beforehand in the saloon, so make sure to arrive 30-45 minutes early.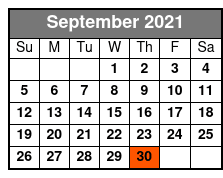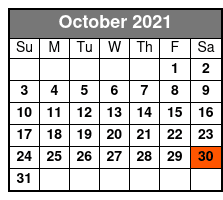 Dolly Parton's Stampede Christmas Celebration
Available 11/2 until 1/1/2022
Make the Dolly Parton's Stampede your holiday home this year. Experience the fantastic Christmas event while dining on a delicious meal of rotisserie chicken and more. You'll be able to take in a delightful nativity scene that will teach you the true meaning of Christmas. Learn about the three kings, angels, and of course, Mary, Joseph, and Baby Jesus. Guests will also be treated to some fantastic entertainment with Good Ol St. Nick as he rides in on his authentic sleigh filled with dazzling goodies. With elf-style holiday games, your favorite holiday songs, and tons of Christmas cheer, this Christmas celebration is sure to be a favorite!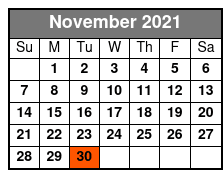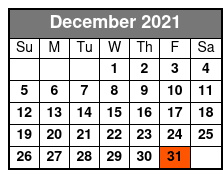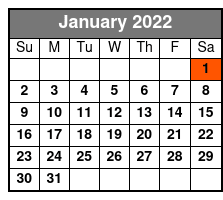 Reviews
Patricia K. Millard
IA
✓
Verified Traveler
"top notch professional... home with a belly full of down home cooking"
We have been to it in branson, mo and loved it. We had to go to the pigeon forge, tn to see what it was like. Same top notch professional show sure to send you home with a belly full of down home cooking and a heart full of love for america.
Denis Goade
TN
✓
Verified Traveler
"WE LOVE IT !! The stampede is a BLAST."
Our second visit to pigeon forge, and also second visit to dolly's stampede. We love it !! The stampede is a blast. Staff is beyond friendly. The meal is wonderful, and the show takes your breath away. My daughter loves skeeter. He is a ham !! The island is awesome place to hang for a day, while the kids can ride rides, the huge wheel is airconditioned and awesome, and tons of places to eat as well. Hotels are fair priced, and there is so much for a family to do there. Dolly wood of course is a must see as well. I would empower everyone to visit pigeon forge and see all the wonderful shows, and indulge in some fine dining while there. The alamo and the local goat are two of our favorite places to eat. Putt-putt golf is everywhere, and all of them are beyond nice. While there visit the mountains. Beautiful drive in the smoky mountains. We plan on a winter visit, as the christmas lighting is spectacular, we have heard. All in we would give 5 stars to pigeon forge and thank you for all the wonderful family memories you have given us.
Tip: Book your hotel and dolly stampede in advance. Traffic can be heavy at times, so keep your gas tanks full also. Enjoy your visit !!
Tony Duncan
NC
✓
Verified Traveler
"One of the highlights of our trip!"
One of the highlights of our trip! The food was awesome and the show was amazing!! The performers were so good and were kind enough after the production to talk with us and sign our flags, which we loved! We loved everything about it and plan to take family members in the near future. We know they will love it too!
Tip: Buy your tickets from vacations made easy! It's the easiest and cheapest way to go!
Rebecca Tanner
GA
✓
Verified Traveler
"Well worth every penny! We *still* can't figure out the girl in the barrel trick!"
My husband & i were very pleasantly surprised by this experience! We took the advice offered, arrived early for the saloon preshow (great music!) & had an easy transition from that area to the show arena. The staff was super friendly, the show was *spectacular*, and the food...Oh, my gosh! Very tasty & waaaaay too much for a single person to eat! Thank goodness for the to go bags! Overall, a very satisfying experience for us. Well worth every penny! We *still* can't figure out the girl in the barrel trick! And the horseback riders - sensational! 5 stars, all the way!
Frequently Asked Questions for Dolly Parton's Stampede Dinner Show Pigeon Forge, TN - Tickets, Menu, Schedule:
What is the dress code?

Dress code is casual.

Is the show held indoors?

Yes

What is included in the admission price?

Admission includes pre-entertainment, a four-course dinner, and the main event.

Approximately how long is it?

The experience lasts approximately 2 hours.

In what theater is it held?

It is held at Dolly Parton's Stampede Theater.

Is there entertainment before the main production? If so, what are some details?

Yes. Mountain Ruckus is held at the Saloon Opening Act area and features awesome bluegrass music.

Do the performers sign autographs and meet the audience after the show?

Yes. Before and after the main event, guests can meet and greet the trick riders and animals.

What is the length of intermission?

There is no intermission, but there is a 15-minute break between the pre-show and the main production.

What type of parking do you have?

Parking is free.

Are alcoholic beverages served at Dolly Parton's Stampede Dinner Show Pigeon Forge, TN - Tickets, Menu, Schedule?

No, alcohol is not served.
Dolly Parton's Stampede Dinner Show Pigeon Forge, TN - Tickets, Menu, Schedule Schedule
| | |
| --- | --- |
| Date / Day | Available Times |
| | |
| | |
| | |
| | |
| | |
| | |
| | |
| | |
Book Now!