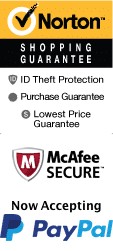 Country Tonite Theater In Pigeon Forge,TN
Click for More Information

Exclusive Online Offer: Buy 1 Get 1 Free
(Must purchase in advance online or toll-free at 1-800-987-9852)
Location: Country Tonite Theatre , 129 Showplace Blvd Pigeon Forge, TN 37863
1-800-987-9852
Chat Now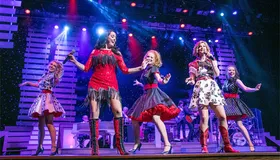 The Country Tonite Show in Pigeon Forge is the hottest music show ticket in the Smokies, with two hours of gut-bustin' comedy and toe-tappin' music that ranges from contemporary country to sweet Southern gospel! Every performance is packed with an extraordinary variety of talent and music that has the show repeatedly being voted the 'Best Live Country Music Show in America' and 'Show of the Year!'.
Wanting to hear great country music tonight? During the Country Tonite production, guests will enjoy two hours of high-energy entertainment blending humor and dancing with everything from great country classics and country hits of today to an array of gospel and patriotic melodies. The cast is composed of entertainers of all ages from different parts of the U.S. These talented performers come together to bring you hilarious skits that will have you rolling in the aisles and music that will have you tapping your feet to the beat. It is the only show in the area with youth performers, making it a unique experience. The cast will make you feel good as you laugh, sing and dance along with them.
When you see the show, you will understand why it has been a favorite for over twenty years. Each year brings new casts with strong talent, new costumes, new comedy, and both old country favorites and new music so you can come back year after year and see something new! This fast-paced production will leave you feeling great and you'll be talking about it for the rest of your trip (and even after your trip). Don't miss out on the chance to see this famous show and create memories for kids and adults alike!
About the Country Tonite Theatre Christmas Show: Enjoy the holidays at the Country Tonite Pigeon Forge Show
Seasonally, the Country Tonite Theatre hosts the festive and fun Country Tonite Christmas celebration. During this wonderful production, you'll enjoy talented singers as they bring your Christmas favorites to the Country Tonite stage. Beautiful costume designs and talented dancers combine with holiday characters like Santa Claus and his elves. You'll also enjoy Christmas carols and the dance of the Sugar Plum Fairy. Create new traditions this Christmas season with a trip to this theater.
About the Country Tonight Pigeon Forge Theatre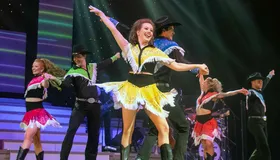 Having quite the reputation as one of the best venues in the Great Smoky Mountain area, the Country Tonite Theatre in Pigeon Forge prides itself on spectacular production numbers featuring amazing singers, patriotic playlists, and music favorites ranging from the old country to modern hits. The multi-million dollar theatre holds 1500 people and features state-of-the-art lighting, sound, and technology. On the Country Tonite stage, you'll find celebrity concert series as well as the Las Vegas-style tribute show Country Tonite Show in Pigeon Forge. From amazing music to comedy productions, this venue is a must-visit for your next visit to the Smokies.
Located just minutes from the Great Smoky Mountain area, Dollywood, the Titanic Museum, and so much more, this show is convenient for any vacation in the Pigeon Forge and Gatlinburg areas of Tennessee. If you are looking for a show that is filled to the brim with laugh out loud comedy antics, powerful gospel sounds, and explosive song and dance productions, and is topped with a heavy dose of American patriotism, you won't find any other.
Be sure to check out similar attraction options and other music shows in Pigeon Forge for the best Smoky Mountain vacation experience! Visitors of all ages will love Dolly Parton's Stampede dinner show, the Comedy Barn, Smoky Mountain Opry, and the amazing live musicians playing in the area. You can even browse hotel, inn, and cabin options to create the best Great Smoky Mountain area getaway.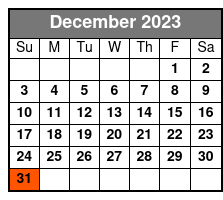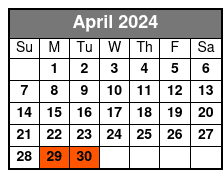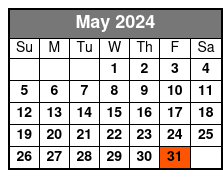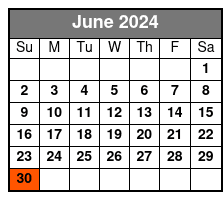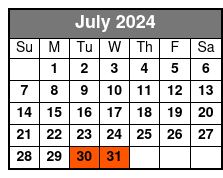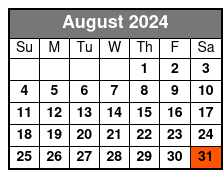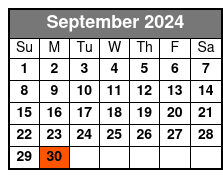 Options:
Country Tonite Christmas Show
Available Now until 12/31/2024 View Detailed Schedule
Celebrate the holidays with a wondrous evening of festive music and fun at Country Tonite's Christmas show!
Reviews

Jimm Grimm
Richmond, IN
✓
Verified Traveler
"Vacations made site got us tickets in the SECOND ROW, CENTER!"
Another web site said this show was sold out. Vacations made site got us tickets in the second row, center! I enjoyed every minute. Great music, great dancing, so much energy! And the two kids performing are surely destined to great lives as entertainers!

Robin Howard
Soso, MS
✓
Verified Traveler
The music was great !

Stanley, Becky,and Jake Watkins
Selmer, TN
✓
Verified Traveler
"This is the best show we have ever seen!"
This is the best show we have ever seen! We especially enjoy ashlie denise, the youth singer! She reminds us of a young dolly parton. All of the singers and dancers are awesome! Bubba is a great comedian. Carly pearce is very talented also. We think all of the singers should make it big in the entertainment industry. Hope to hear more cds of all of them. Hope to hear them on the radio also. We plan on seeing the show every time we come to the smoky mountains. It is the highlight of our vacation. We enjoy getting to talk to the entertainers and take pictures after the show.

Kerry Peterson
Atlanta, GA
✓
Verified Traveler
"It is a show that you wish would never end."
We went to the country tonite show this past december '07 and it was the best one ever! We have been several tmes over the years and love it. It is a show that you wish would never end. The theatre is up on the hill on the main parkway in pigeon forge. You will love the show - the price is incredible fo the entertainment that you get. Great qulaity and professionalism. The cast and staff are also very nice and helpful.
Frequently Asked Questions for Country Tonite Theater In Pigeon Forge,TN:
What is the dress code?

Dress code is casual.

Approximately how long is the Country Tonite?

The show lasts approximately 2 hours.

In what theater is the show held?

It is at the Country Tonite Theater.

What is the length of intermission at Country Tonite?

Intermission lasts approximately 15 minutes.

What type of parking do you have?

Parking is free.
Book Now!

Exclusive Online Offer: Buy 1 Get 1 Free