The Comedy Barn in Pigeon Forge

Location: Comedy Barn Theater, 2775 Parkway Pigeon Forge, Tennessee 37863
1-800-987-9852
Description
The Comedy Barn in Pigeon Forge Photos (9)
Customer Photos (24)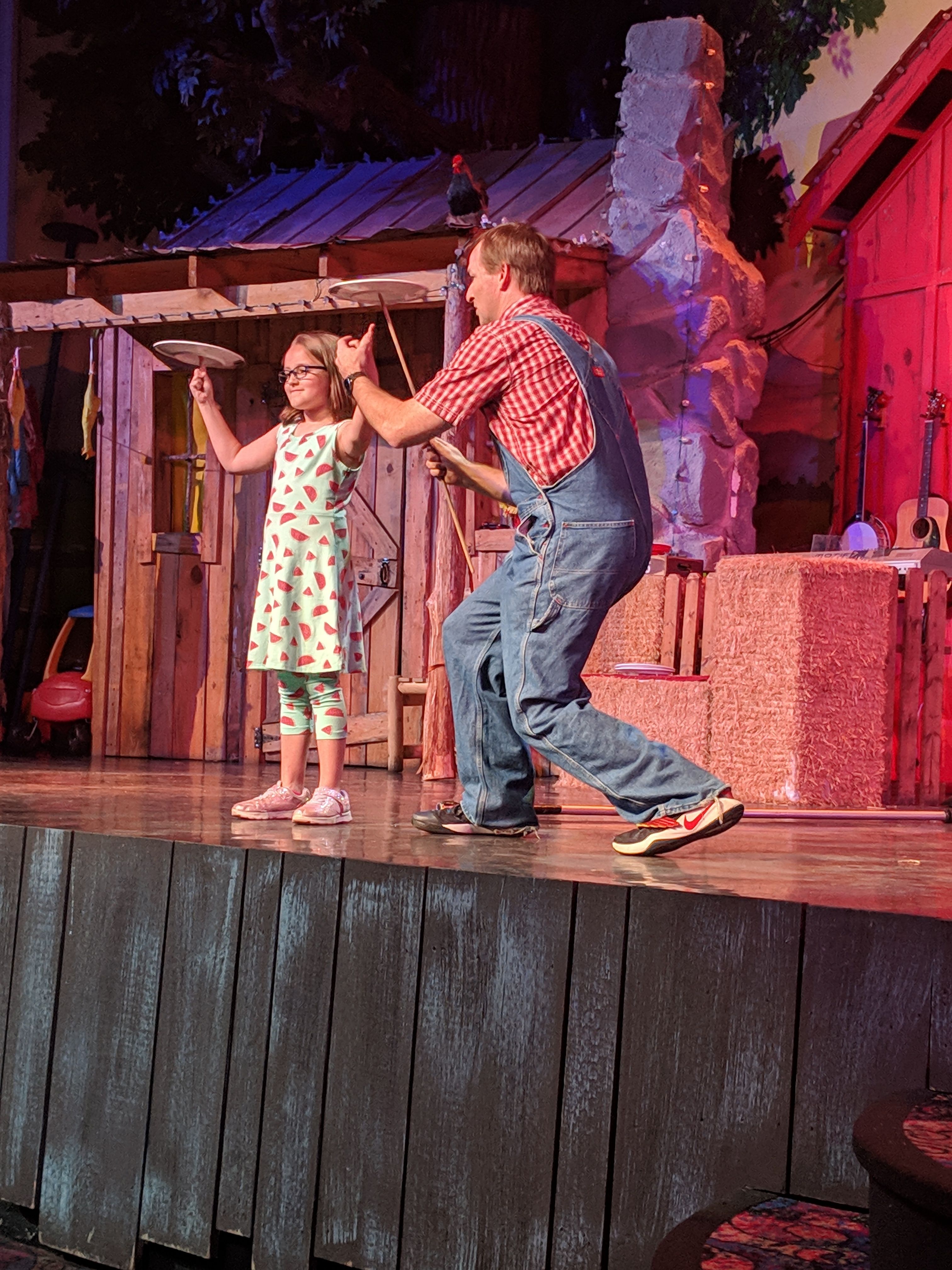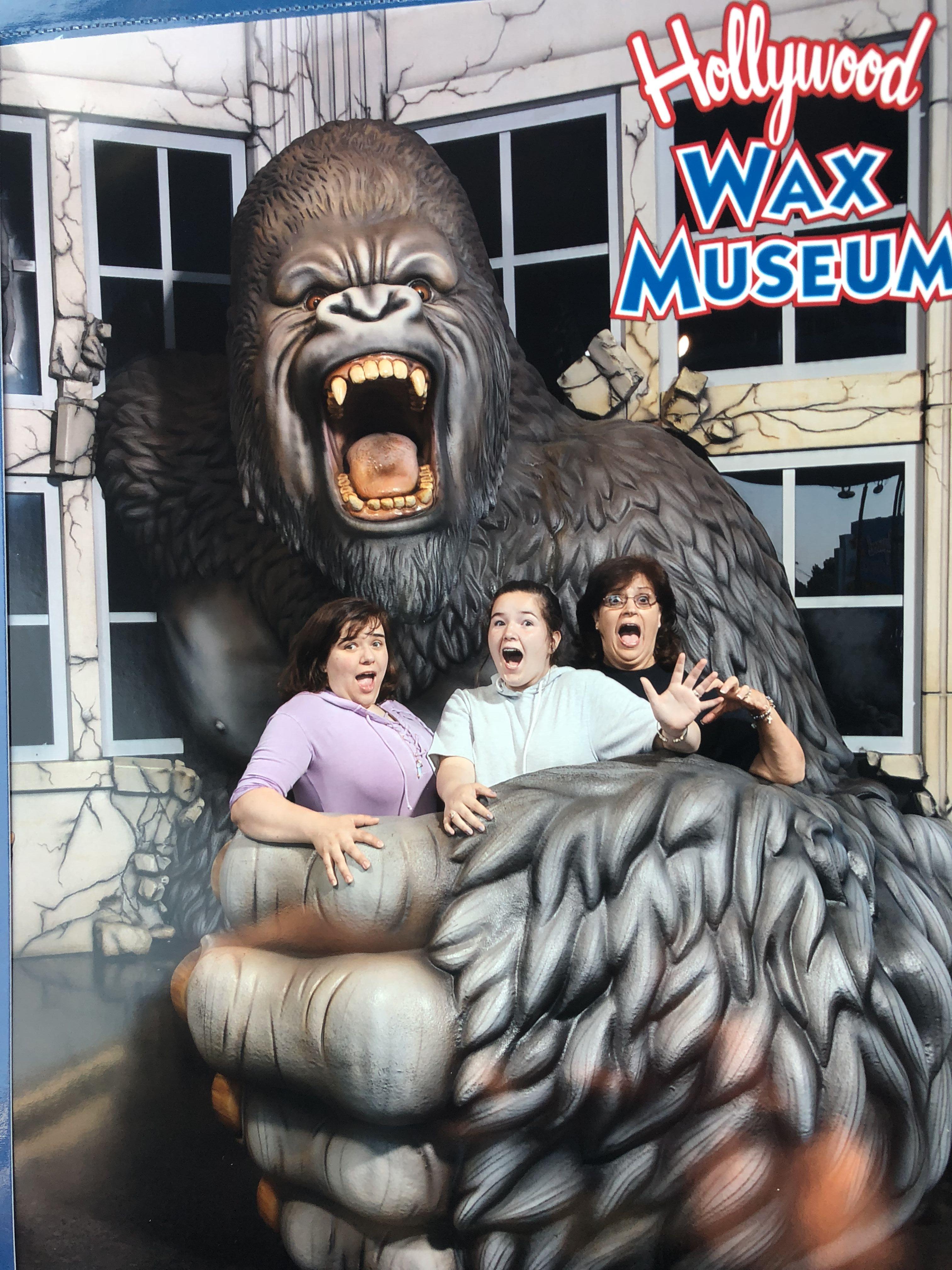 If you are looking for a fun and memorable addition to your next Smoky Mountain vacation, make your way to The Comedy Barn show located at Gatlinburg/ Pigeon Forge's Comedy Barn Theater. This show is an award winning family comedy and variety show that is sure to allow guests to have a fun night of entertainment. Offering 2 hours of clean, family friendly comedy, magic, and awesome critters,
The Comedy Barn show is sure to keep you laughing so hard and leave you mesmerized. Enjoy an arsenal of acts, featuring fire-eating, magic, stunts, and hilarious family-friendly comedy. Feel free to bring the kids and your granny for a night of entertainment everyone will love! It is one of the best shows in the country, so do not miss out.
You will also get a healthy dose of good old-fashioned, red-blooded patriotism, fun audience participation, some awesome stunt dogs and animals like pigs and house cats along with wild acts, and skits everyone will laugh at. All acts are safe for the whole family and kid friendly. The audience is sure to have an amazing night.
The Comedy Barn show uses the following elements in its productions in order to bring fantastic entertainment and fun to the Gatlinburg/Pigeon Forge, TN area!
Magic & Ventriloquism:
Enjoy stunning illusions and mind tricks that will have you on the edge of your seat with the magic aspect that is displayed in the show! You will have your mind baffled not only by these magical feats, but also by the talented and hilarious ventriloquist acts as well.
Live Animal Acts:
If you have ever wondered if a house cat can be trained, then come to the Comedy Barn show to witness it in person! With the live animals in the show, guests will be entertained as these intelligent and adorable creatures perform different tricks for the audience. Some of the animals you may see include trained house cats, dogs, and even pigs!
Music, Dancing & Clogging
: A
Pigeon Forge/Gatlinburg TN
show just wouldn't be the same without awesome music. Tap your toes along with bluegrass, country, and even some elements of rock 'n roll straight from the live Comedy Barn Band! The Comedy Barn Theater is also home to some of the most talented dancers in Tennessee, and with these clogging acts you will be absolutely entertained. These cloggers train vigorously, and their talents are energetic and provide tons of fun to all who see them.
Comedy
: The Comedy Barn prides itself on providing family-friendly fun that all ages can enjoy, so you do not need to worry about raunchy acts. Good, clean comedy awaits along with this all-star comedy lineup. It makes for a great way to enjoy a laugh with your whole crew.
About the Theater

The Comedy Barn Theatre is owned by the amazing Fee Hedrick Entertainment Group. This group has been bringing amazing shows across the country since 1995 when it was founded. Each year, there is something new to enjoy. This themed barn theatre offers comfortable seating to visitors as well as utilizes a great theater system featuring quality sound and light effects and a grand stage. Just a few of the other awesome shows offered in the area include the music show Smoky Mountain Opry featuring gospel singers and gospel music, as well as the Hatfield & McCoy Dinner Show.
The Comedy Barn show offers up a great time for kids and adults alike. Do not miss out on one of the best shows that keeps entertaining year after year! Be sure to book your tickets for your next Gatlinburg / Pigeon Forge, TN vacation.

Frequently Asked Questions for The Comedy Barn in Pigeon Forge:
What amenities are available?

There is a concession stand onsite.

Approximately how long is the Comedy Barn Pigeon Forge?

The show lasts approximately 2 hours.

In what theater is the show held?

The show is held at the Comedy Barn Theater.

Do the performers of the Comedy Barn Pigeon Forge sign autographs and meet the audience after the show?

No.

What is the length of intermission at Comedy Barn Pigeon Forge?

Intermission is approximately 15 minutes.

What type of parking do you have?

Parking is free.
Reviews
4.6 |
253 reviews
Rachael Holton
NC
✓
Verified Traveler
"The show was worth every dime from our age group 7 to 72. We recommend this show to everyone!"
The show was wonderful and the memories and tape we got of our grandson being in the show will be a comedy in itself for a life time. Thanks for such a great family show. We will tell all of our friends about it. Thanks for your help in reserving our tickets as it made it easy to walk in and get taken care of right away. The show was worth every dime from our age group 7 to 72. We recommend this show to everyone!
Cynthia Thomason
GA
✓
Verified Traveler
"We had a blast at the show!"
We had a blast at the show!!! I laughed the whole time and my granddaughter loved it too! I came back home and told my friends and family that they needed to go too. My granddaughter liked the show so much , that she bought a dvd to bring back to her brother and her pappy. I want to say that yall really worked hard to make this show a big hit for me, my granddaughter, my niece and my sister. We are wanting to plan another trip to see the hatfield and mccoys show pretty soon, thank you cynthia thomason
Jim Duncan
Asheville, North Carolina
✓
Verified Traveler
"It was a most enjoyable time for us."
We went to pigeon forge, tn to celebrate our 52 wedding anniversary. It was a most enjoyable time for us. Visiting the shops/stores was most interesting. Found an item we had been looking for for a long time. We ate supper at the apple barn, an enjoyable dinner and friendly personnel. The comedy barn was most fascinating and entertaining! When i raised my hand and shared that we were celebrating our 52nd wedding anniversary, the mc implied that we had a life sentence! And, a longer one than that, we hope! Our stay at super 8 was very good. Nice reception and helpfulness by personnel. Room and breakfast excellent for comfort. We established an on-going relationship with the jacksons from alabama. Delightful conversation and a common bond as christians. Thank you for arranging our vouchers with the comedy barn. You were very helpful and your responses most appreciated. We'll contact you next year when we hope to visit pigeon forge/galtinburg area again. Jim and charlene, asheville, nc
James Turner
AL
✓
Verified Traveler
"Will be going back again next August with our 4 year old granddaughter!! She has loved that show both years in a row!! You will not be bored!!"
This was a very funny and interesting show that keeps your attention and constantly laughing!! They also use people out of the audience to participate on stage!! This was our 2nd year in a row attending the comedy barn and the show changes up from year to year with a different show, but staying on the same platform!! Will be going back again next august with our 4 year old granddaughter!! She has loved that show both years in a row!! You will not be bored!! Booking ahead saves time and makes it easier to choose your seating!! Way to go comedy barn....Keep up the great work!!
Book Now!