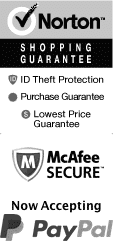 Best 2023 Christmas Shows in Myrtle Beach, SC
Myrtle Beach shows are plentiful and can be the perfect place to celebrate the season. With a wide variety of shows bursting with energy, this seaside oasis comes alive even during the winter months. There are plenty of activities to attend whether you want to escape the cold or enwrap yourself with holiday cheer. Myrtle Beach is home to a variety of great activities, and guests can see these places dressed for the holiday season. Head to the
Carolina Opry
for a fun show, see the stars of
Legends in Concert
perform your favorite holiday songs, or witness Christmas tunes Motown-style. There are so many things to see and do in Myrtle Beach, and there's no better time to experience this fantastic city than during Christmas time. Make sure to get into the holiday spirit with one (or more) of these fantastic performances, and do not forget to drive around and see some of Myrtle Beach's most famous landmarks dressed in their holiday fashions. Get out to this amazing beachside city and make some new festive traditions this year! The Grand Strand area of North Myrtle Beach and the Myrtle Beach Boardwalk area is perhaps one of the hottest parts of the city, especially when it comes to entertainment. So whether you're enjoying a yummy Christmas dinner at Pirate's Voyage or simply want to browse the Myrtle Beach Mall for the perfect gift for your loved ones, your Myrtle Beach South Carolina getaway will be a fun one. Be sure to browse all of the North Myrtle area and the Broadway area lodging options to create the perfect beach vacation.
Best 2023 Christmas Shows in Myrtle Beach, SC
Nov 1, 2023
to
Dec 29, 2023
Hot Jersey Nights Myrtle Beach Christmas Show
Schedule
Celebrate the holiday season with a blast from the past at Hot Jersey Nights. Held at the Palace Theatre, this show is known for bringing the harmonies and amazing music of Frankie Valli and the Four Seasons to the East Coast. The show plays all around the world and features some of the hottest hits like, "Oh What a Night", "Walk Like a Man", "Bye Bye Baby", "Big Girls Don't Cry", and "Sherry". The festive Christmas production also features some great Christmas tunes that will have you enjoying the joyous times.
Sep 27, 2023
to
Aug 31, 2024
Riga Tony's Myrtle Beach Murder Mystery Christmas Dinner Show
Schedule

Festive seasonal fun, a delicious meal, and plenty of intrigue and mystery combine together for one of the most exciting holiday experiences in Myrtle Beach, SC! During Riga Tony's Myrtle Beach Murder Mystery Dinner show, guests will interact with the talented cast members as they do their best to solve the mystery of a mobster murder. This is a unique way to enjoy the holiday season through some mysterious fun. You'll solve clues, make some observations, and put all of your sleuthing skills to the test. The show also comes with a delicious seasonal meal filled with Italian favorites, a sweet dessert, and cocktails and craft sodas for purchase. With plenty of fun, entertainment, and festive cheer, this is a must-have adventure for your Myrtle Beach holiday getaway! Will you be able to solve the mystery?
Nov 1, 2023
to
Dec 31, 2023
The Souths Grandest Christmas Show at the Alabama Theater Myrtle Beach SC
Schedule
Myrtle Beach's Alabama Theater is a great place to visit if you are looking for a fantastic show to see. This Theater is known for its great productions, but the Christmas show is sure to be one you will not want to miss. The Souths Grandest Christmas Show features a dazzling display of Christmas cheer. Everything from intricately adorned costumes to special effects will light up the stage. Visitors will be delighted as they see Santa and his elves and amazing singing and dancing put on by the talented performers. Traditional and modern Christmas elements combine to create the perfect way to celebrate the season. Sing along with "Twelve Days of Christmas" and "Jingle Bells" while having a holly jolly time. Plus, guests will also be treated to the hilarious comedy of Ricky Mokel. For new traditions on the East Coast, book tickets to see the South's Grandest Christmas Show held at the beautiful Alabama Theatre.
Sep 27, 2023
to
Dec 31, 2023
Christmas at Pirates Voyage Dinner & Show
Schedule
For a Christmas spent in Myrtle Beach, SC, the Pirates Voyage Dinner Show is a great addition. Not only will guests be able to feast on a mouth-watering four-course meal, but they'll be able to watch in awe at the fantastic feats on stage. From sword fighting to choreography and acrobatics, this show is sure to be the shining star of your holiday season. The Christmas-themed Pirates Voyage shows begin at the start of November and truly bring the holiday season to life. Experience the classic story of Captain Scrooge as he finds the true meaning of Christmas. This twist on the beloved Christmas classic is sure to delight all ages. Plus, guests can also experience a live nativity scene.
Sep 27, 2023
to
Aug 31, 2024
Motor City Musical – A Christmas Tribute to Motown
Schedule

Bring the entire family along for a rousing Christmas show on the East Coast! With Myrtle Beach's GTS Theatre, you can experience quality entertainment that will delight all ages. Get tickets to the Motor City Musical - A Tribute to Motown Christmas show for an amazing and festive time. During this holiday-themed production, guests will be able to tap their feet along with their favorite Christmas tunes, all put on by Myrtle Beach's most talented Motown musicians. Experience the jingles in Motown style, with tight-knit harmonies and the syrupy voices of these talented Motown performers.
Sep 28, 2023
to
Dec 31, 2023
Carolina Opry Christmas Special
Schedule
The Carolina Opry Christmas Special in Myrtle Beach provides a great opportunity for family fun this holiday season. The show features talented performers who light up the stage with hits from a wide variety of genres. Whether you like to dance along to pop or sway to gospel, the Carolina Opry is bursting with greatness. Plus, you will also get to experience your favorite holiday songs performed in true Myrtle Beach, SC fashion. The stage is set with holiday decor to impress and delight all who attend. Enjoy a winter wonderland featuring Christmas wreaths, sparkling Christmas lights, more than 35 Christmas trees, and even real snow and horse-drawn sleighs. Each of the songs and performances are accented by beautiful costuming and special effects. Do not miss out on this awesome opportunity to see something new at the famous Carolina Opry Christmas Special show.
Nov 4, 2023
to
Dec 31, 2023
Magic and Mayhem Christmas Show
Schedule
Experience some amazing festive fun in Myrtle Beach when you get tickets to the Magic and Mayhem Christmas Show. This iconic showcase brings some of the best Christmas magic to the stage, featuring the talented performers Dizzy and Janna. Tons of energy, fun, magic, mentalism, and audience interaction blend together for a fun evening. The holiday show also features some high-flying acrobatics tricks that will have your eyes glued to the stage. For some brand new, amazing Christmas memories, do not pass up on the opportunity to book this beloved Christmas show the next time you visit Myrtle Beach, SC.