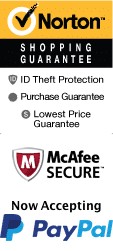 The Souths Grandest Christmas Show at the Alabama Theater Myrtle Beach SC
Location: Alabama Theater, 4750 Hwy 17 S. North Myrtle Beach, SC 29582
1-800-987-9852
Chat Now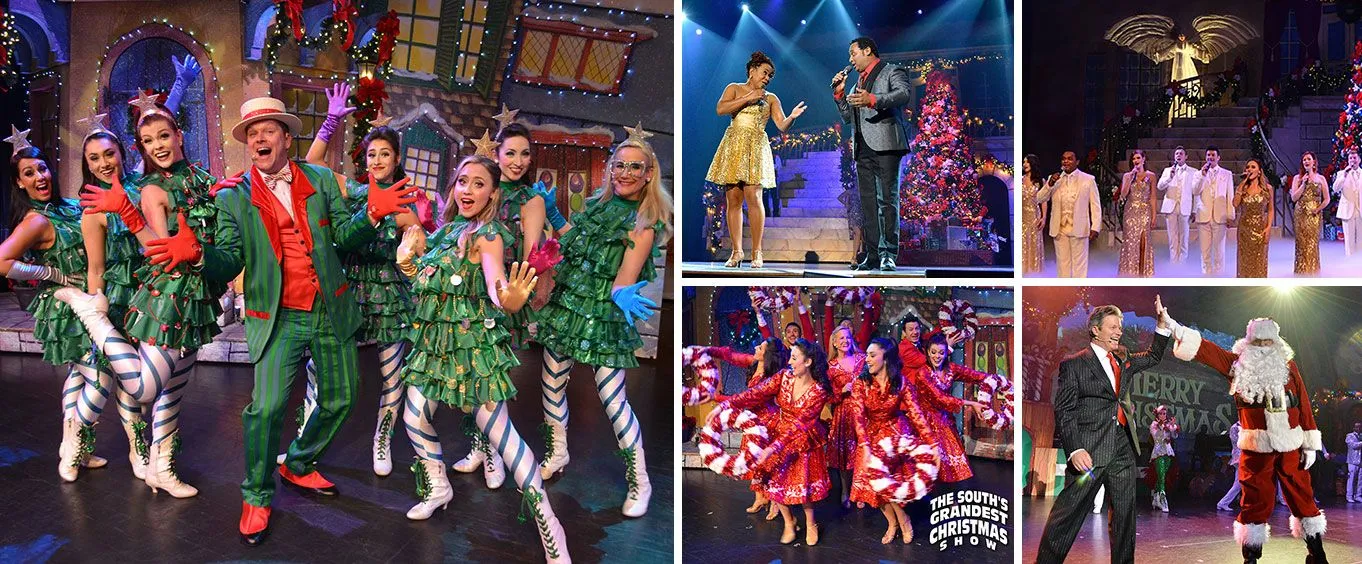 The Souths Grandest Christmas Show at the Alabama Theater Myrtle Beach SC Photos (21)




For an amazing holiday opportunity, do not miss out on seeing Alabama Theater's South's Grandest Christmas Show in Myrtle Beach. The Christmas show in Myrtle Beach lasts approximately two hours and is sure to be a blast for all ages. At the show, guests will be treated to a variety of amazing entertainment features including dazzling costumes, hit Christmas carol tunes, comedy, and tons of singing and dancing. It is a great way to celebrate the holiday season in Myrtle Beach and is considered to be one of the best Myrtle Beach Christmas shows offered in the area.
The unforgettable holiday show on the Alabama Theater schedule features amazing talent, special effects, costuming, and more to turn the Alabama Theater into a winter wonderland. The show is a musical event featuring Christmas classics everyone will love regardless of age. So whether 'The Twelve Days of Christmas' or 'Jingle Bells' are your favorite, do not pass up a great opportunity for experiencing this show! The show is known for combining both traditional and modern Christmas hits with some of the best singing and dancing talents on the East coast. Enjoy dancing ornaments, Santa Claus and his elves, a hilarious Santa dance, and more. Whether you think of holiday songs or funny Christmas silliness when you think of your Christmas traditions, the South's Grandest Christmas Show at the beloved Alabama Theatre will deliver.
This live show is one of Myrtle Beach's contemporary holiday favorites and gives some of the greatest Christmas entertainment in Myrtle Beach, and you and your family will enjoy creating brand new holiday memories at one of Myrtle Beach's finest theatres. Head to the Alabama Theater for fun, great music, energetic dancing, and sparkling costumes this holiday season. Visitors will also learn the true meaning of the season with Christmas traditions.
About Comedian David J Hirshci AKA Slim Chance Performing at the Alabama Theatre Myrtle Beach

Joining the Alabama Theatre Christmas show is the extremely talented and hilarious comedian David J Hirshci (aka Slim Chance), who is also referred to as the 'Real Slim Chance'. This family-friendly comedian is known for good, clean fun that will help bring some laughs to your holiday celebration. Slim Chance got his start in the comedy industry at the tender age of only 15 years old, when he began to learn to juggle. While he pursued education at the prestigious Virginia Tech school and worked with the National Park Svice and the National Zoo, he still made time to perform in theatrical productions and even a mini-series on tv entitled 'The Murder of Mary Phagan'.
He has performed at impressive venues as well, like Disney World and Busch Gardens Theme Park. In 1991, he received an invitation to perform as a juggler in Las Vegas, and he went on to perform full-time as a juggler and comedian at famed hotels like Excalibur and Aladdin. By 1994, he'd moved to the Country Tonite Theater in Branson where he curated his hillbilly juggler character, Slim Chance. He won two Comedian of the Year awards and went on to work with Yakov Smirnoff, a fellow comedian with whom he created the Yakov Smirnoff Show. He also prudced a Broadway show and directed a show working with Pam Tillis. After 13 years of performing in Branson, he performed at the Smoky Mountain Opry and Comedy Barn Theater in Pigeon Forge before coming to the Alabama Theater in Myrtle Beach, SC in 2020. His juggling skills and hilarity provide amazing entertainment!
About the Alabama Theater Myrtle Beach

Located on Myrtle Beach's famous Grand Strand, the Alabama Theater Myrtle Beach SC is known for its fantastic shows and production quality. The Alabama Theater is most famous for its original productions, and it also offers unique and limited-engagement guests artist concerts from artists such as Shenandoah, Greg Rowles, Wynona Judd, and more. The theater opened in 1993 and was founded by the members of the country music group, Alabama. The Alabama Theatre Myrtle Beach SC is located in the famous Barefoot Landing area of Myrtle Beach, which is known for its amazing shopping opportunities, dining options, and fantastic entertainment. With plenty of Alabama Theatre Myrtle Beach events to choose from, your time in the city is certain to be a great time. Be sure to give the Alabama Theater North Myrtle Beach venue a visit and grab your ticket to this fun holiday show today for plenty of Christmas cheer and the holiday spirit.
About the New Year's Eve Show Alabama Theater Myrtle Beach South Carolina Schedule

If you attend the 9:30 show during New Year's Eve, you will be treated to the fun Christmas show experience plus an additional celebration including a fun countdown which includes audience participation where you or your family members may be able to enjoy some onstage time! This is an awesome way to ring in the New Year.
Celebrate the season in style with this unforgettable show. Visitors will have a wonderful Christmas when they watch the amazing Alabama Theater Christmas Show! Check the Alabama Theatre schedule to book tickets now to all of the best Christmas shows when vacationing in Myrtle Beach. Whether you enjoy a show on Christmas day or the weeks before, guests can find a variety of Christmas-themed fun in Myrtle Beach. Check out Pirates Voyage Dinner Show, the annual Dickens Christmas Show, Carolina Opry Christmas Special, GTS Theatre specials, and of course the Souths Grandest Christmas Show and the great Christmas light show options in the area. There are also many hotel options available to you to complete your holiday season ventures in North Myrtle Beach and beyond. Enjoy the talented performers and the holiday spirit before returning to your North Beach resort bordering the beaches of the Atlantic Ocean or a more lowkey hotel option.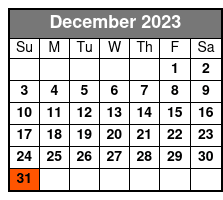 Options:
The South's Grandest Christmas Show Floor Seating
Available Now until 12/31/2023 View Detailed Schedule
Includes Floor Seating to see the South's Grandest Christmas Show. This middle section seating includes the sections E, F, and G, in rows 13 - 28, and provides some great views of the stage. It is great for those who want intermediate seating and who want to enjoy fun right smack dab in the middle of the theater.
The South's Grandest Christmas Show Balcony Seating
Available Now until 12/31/2023 View Detailed Schedule
The South's Grandest Christmas show is a festive holiday experience you won't want to miss out on! With Balcony Seating, you will be able to see all of the great action unfold on stage. Balcony seating includes 9 rows of seats.
The South's Grandest Christmas Show Orchestra Seating
Available Now until 12/31/2023 View Detailed Schedule
Get an up-close look at all of the holiday fun with Orchestra Seating. You can hear all of the great music and watch all of the festive activities unfold from this great seating option. Orchestra seating includes Sections A, B, and C with rows 1 - 12.
Reviews

Lisa Murray
Myrtle Beach, SC
✓
Verified Traveler
"Our grandchildren loved the show!"
Our grandchildren loved the show!

Shirley Myers
Stockridge, GA
✓
Verified Traveler
"This is an absolutely marvelous show!"
This is an absolutely marvelous show! It has so much variety, the members of the cast are always wonderful! We always see the show when in myrtle beach at christmas time.

Robin Wherry
Garards Fort, PA
✓
Verified Traveler
Great show and great accommodations

Cindy James
Wingate, NC
✓
Verified Traveler
"comedian was worth the trip"
Costumes were fabulous, comedian was worth the trip, & music was excellent! Would have liked more duets or harmony instead of so many solos, but enjoyed the evening..
Tip: More comedy, & harmony
Frequently Asked Questions for The Souths Grandest Christmas Show at the Alabama Theater Myrtle Beach SC:
What is the dress code?

Dress code is casual.

Approximately how long is the The Souths Grandest Christmas Show at the Alabama Theater Myrtle Beach SC?

The show lasts approximately 2 hours.

In what theater is the show held?

It is held at the Alabama Theatre.

What is the length of intermission at The Souths Grandest Christmas Show at the Alabama Theater Myrtle Beach SC?

Intermission lasts approximately 15 minutes.

What type of parking do you have?

Parking is free.

Is The Souths Grandest Christmas Show at the Alabama Theater Myrtle Beach SC handicap accessible?

Yes; however, Orchestra Seating is the only seating option with wheelchair-accessible seats.
Book Now!