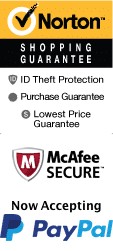 Introduction to New Orleans Tour
207 N Peters St #8 New Orleans, Louisiana 70130
1-866-267-5732
Chat Now
Experience the vibrant culture and rich history of New Orleans with the Introduction to New Orleans Tour. This exciting tour will take you through the most iconic neighborhoods of New Orleans, highlighting the city's architecture, music, and cuisine. You'll start your adventure in the famous French Quarter, known for its ornate buildings and lively atmosphere. Then you'll head to the historic Garden District, where you'll get a glimpse of the grand mansions and lush gardens that New Orleans is so famous for.

Along the way, you'll learn about the fascinating history of New Orleans, from its colonial origins to its role in the Civil War and beyond. You'll also get the opportunity to sample some of the city's delicious cuisine, from classic po'boys to sweet beignets. With an expert guide leading the way, you'll gain a deep appreciation for the unique character and charm of this one-of-a-kind city.

This walking tour takes approximately two and a half hours and covers a distance of approximately two miles. Be sure to wear comfortable shoes, as there will be plenty of walking involved. The tour meets at the corner of St. Louis Street and Royal Street, in front of the St. Louis Cathedral.

New Orleans is a city that has captured the hearts of tourists and locals alike, with its colorful architecture, lively music scene, and rich cultural heritage. This tour is the ideal way to experience the very best of New Orleans in a short amount of time. Whether you're a first-time visitor or a long-time resident, the Introduction to New Orleans Tour is not to be missed. Book your tickets today and get ready to fall in love with the Big Easy like never before.
Options:
Introduction to New Orleans Tour: Morning Highlights Tour 09:00
Available 10/8/2023 until 3/31/2024 View Detailed Schedule
Pickup included
Book Now!