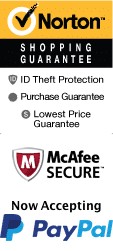 Boozie Brunch Crawl: French Quarter in New Orleans
620 Decatur St #1B New Orleans, Louisiana 70130
1-866-267-5732
Chat Now


Over the course of three hours, you'll visit four different restaurants, trying everything from classic beignets to savory po'boys and everything in between. And, of course, you'll wash it all down with mimosas, Bloody Marys, and other tasty brunch beverages.

As you roam through the French Quarter, your knowledgeable guide will point out interesting architecture, historic landmarks, and other noteworthy sights. It's the perfect combination of culinary adventure and cultural exploration.

Of course, the highlight of the tour is the amazing food and drink. You'll get to sample some of New Orleans' most famous dishes, as well as some exciting new takes on brunch favorites. And with a different restaurant at each stop, you'll get to experience the range of culinary talent in this vibrant city.

And don't worry about overindulging- the walking between restaurants will give you just enough exercise to burn off some of those delicious calories. Plus, you'll have plenty of opportunities to snap photos for your Instagram, capturing all the delicious treats and stunning scenery along the way.

Experience not just the food but also the culture, history, and fun atmosphere of the French Quarter with the Boozie Brunch Crawl. Join us for the ultimate culinary adventure that will leave you full, happy, and inspired to keep exploring all that New Orleans has to offer.
Book Now!