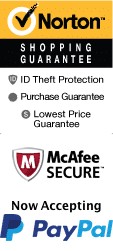 New Orleans Haunted Walking Tour: Ghosts, Vampires, Witchcraft and Voodoo
400 Royal St New Orleans, LA 70130
1-866-267-5732
Chat Now
New Orleans Haunted Walking Tour: Ghosts, Vampires, Witchcraft and Voodoo Photos (20)
There are stories about locations in New Orleans that have been told over the years involving ghosts, vampires, and other supernatural creatures. These stories have given the city the title of one of the most haunted locations in the country. While on the Haunted Walking Tour, guests can find out if the parts of the city really are haunted or if the stories are just works of fiction.
The tour takes place at night so that the atmosphere is a bit spookier and because more ghosts tend to appear at night than during the day. A guide takes the group to some of the haunted locations in the French Quarter to begin with before heading to the blacksmith shop and a few of the hotels. At each location, the guide will use equipment to detect if there are any strange noises or if there are any differences in the temperature from one area of the room to another. The Pharmacy Museum and the Supreme Court Building are on the list of locations to visit while on the tour as these are often considered some of the most haunted places to visit.
Guests will enjoy some of the tales of voodoo, vampires, and ghosts while on the walking tour. While on the tour, the group will stop at a local bar to hear personal stories and to get a drink before heading back to the starting point. There is time for questions and pictures throughout the tour.

Immerse yourself in New Orleans' haunted side on this spooky nighttime walking tour. As you explore haunted sites in the French Quarter, such as the LaLaurie House and Lafitte's Blacksmith Shop, your local guide will entertain you with stories about ghosts, voodoo, vampires and witchcraft that are sure to give you goose bumps! You'll also stop by a local bar to enjoy drinks (not included) and mingle with your fellow travelers.
Meet your guide at the steps of the Supreme Court Building at 8pm to begin your walking tour of New Orleans' haunted side.
As you explore the French Quarter, visit haunted sites such as the New Orleans Pharmacy Museum, Muriel's Restaurant and the St Germaine House. Learn about the horrifying tales of slaves at the LaLaurie House and visit Lafitte's Blacksmith Shop, one of the city's oldest buildings, where you'll hear the story about the escapades of the famous pirate, Jean Lafitte.
Your local guide will share spooky, mysterious stories and legends about these places, some of which involve voodoo, pirates, witchcraft, ghosts and vampires!
Stop at a local bar to enjoy some drinks with your guide and mingle with your fellow travelers (drinks not included). Your tour ends back at the original departure point.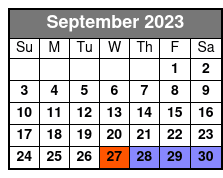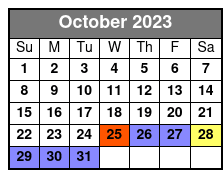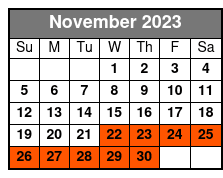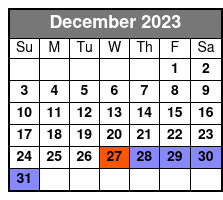 Options:
Drunk Spirits Pub Crawl
Available 9/23/2023 until 10/29/2023 View Detailed Schedule
Duration: 2 hours: 2 hour NOLA pub crawl through the Historic French Quarter
Book Now!