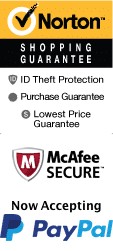 New Orleans French Quarter Tour by Night
815 Toulouse St New Orleans, Louisiana 70112
1-866-267-5732
Chat Now


As you stroll through the Quarter, you'll see some of the city's most iconic landmarks, such as Jackson Square, the St. Louis Cathedral, and the Pontalba Buildings. You'll also learn about the area's rich history and unique culture, including its famous cuisine, music, and Mardi Gras traditions.

The tour runs for about two hours and covers a distance of approximately 1.5 miles. Comfortable shoes are recommended, as the terrain can be uneven. The tour is suitable for all ages and offers a great way to experience the energy and excitement of this famous neighborhood.

One of the highlights of the tour is the opportunity to visit one of the city's famous bars, where you can enjoy a drink and soak up the lively atmosphere. You'll also have the chance to explore some of the area's unique shops and boutiques.

Overall, the New Orleans French Quarter Tour by Night is a great way to experience the best of what this historic neighborhood has to offer. Whether you're a local or a tourist, you're sure to enjoy the sights, sounds, and flavors of the Quarter on this unforgettable tour.

In conclusion, the New Orleans French Quarter Tour by Night offers a perfect way to spend an evening exploring this vibrant neighborhood. With its knowledgeable guides, historic landmarks, and exciting nightlife, this tour is sure to be a highlight of your trip to New Orleans. So why wait? Book your spot today and experience the magic of the French Quarter for yourself!
Book Now!