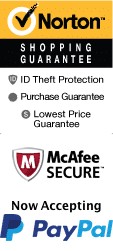 St. Louis Cemetery No. 1 Official Walking Tour - Enters the Cemetery
501 Basin St New Orleans, Louisiana 70112
1-866-267-5732
Chat Now
If you're looking to delve into the rich history of New Orleans, a visit to St. Louis Cemetery No. 1 is a must. You'll enjoy an official walking tour of one of the most famous cemeteries in the city with a knowledgeable guide on hand to provide commentary and answer your questions. This cemetery is located in the heart of the French Quarter and is the final resting place of many notable New Orleanians, including voodoo queen Marie Laveau.

As you walk through St. Louis Cemetery No. 1, your guide will highlight the unique above-ground tombs, as well as the various architectural styles they represent. The cemetery is also home to numerous sculptures and other forms of artwork, adding to its visual appeal. The tour is approximately one hour long, providing ample time to explore the cemetery and learn about its fascinating history.

One of the highlights of the tour is undoubtedly the opportunity to visit the tomb of Marie Laveau, the voodoo queen of New Orleans. This is the most visited tomb in the cemetery and is adorned with offerings from those who believe Laveau has the power to grant wishes. Employees of the cemetery are on hand to make sure visitors treat the tomb and the cemetery with respect.

St. Louis Cemetery No. 1 has a storied history, with its origins dating back to the late 1700s. As your guide walks you through the cemetery, you'll learn about the various religions and cultures represented, and how they have influenced the city over time. From Spanish colonialists to African slaves, the cemetery is a microcosm of New Orleans' diverse past.

In conclusion, a visit to St. Louis Cemetery No. 1 is a unique and educational experience, offering a glimpse into the fascinating history and culture of New Orleans. With a knowledgeable guide to lead the way, you'll leave with a deeper appreciation for the city and its heritage. Don't miss out on this opportunity to explore one of the most important cemeteries in the country.
Book Now!