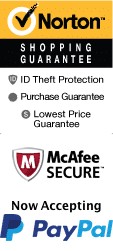 New Orleans Cocktail History Walking Tour in the French Quarter
730 Bienville St New Orleans, Louisiana 70130
1-866-267-5732
Chat Now
On the New Orleans Cocktail History Walking Tour in the French Quarter, you'll discover why the city's iconic cocktails are just as famous as its rich history and vibrant culture. This three-hour tour delves into the city's long-standing love affair with boozy beverages, and is one of the best ways to explore the Quarter while learning about the origins of some of the world's most beloved cocktails.

Led by an expert guide, this walking tour will take you through the storied streets of the French Quarter, stopping at some of the best bars and restaurants along the way. You'll sample classic cocktails that originated in New Orleans, such as the Sazerac, the Hurricane, and the Ramos Gin Fizz, as well as modern variations created by innovative mixologists.

Expect to spend about three hours on this tour, walking a few miles at a leisurely pace. Guests should wear comfortable shoes and clothing appropriate for the weather. Along the way, your guide will provide insightful commentary on the city's cocktail culture, from the influence of the French and Spanish to the evolution of jazz music.

Throughout the tour, you'll explore the French Quarter's famous landmarks, such as Jackson Square and the St. Louis Cathedral, as well as lesser-known corners filled with local character. In addition to the cocktails, you'll also learn about the food and music that make New Orleans so unique.

This tour is perfect for both visitors and locals looking to explore the city's rich history and enjoy some standout cocktails along the way. By the end of the New Orleans Cocktail History Walking Tour, you'll have a newfound appreciation for the art of mixology and the city that inspired it.

In conclusion, the New Orleans Cocktail History Walking Tour in the French Quarter is a must-do for anyone looking to experience the city's rich culture and history through its famous cocktails. From classic libations to modern twists, this tour takes guests on a sensory journey that's both educational and entertaining. Join us for an unforgettable three-hour exploration of the French Quarter's most famous cocktails and landmarks, and leave with a deeper understanding of the city's unique character.
Book Now!