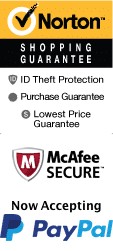 City of New Orleans and Katrina Recovery Tour
French Quarter New Orleans, Louisiana 70130
1-866-267-5732
Chat Now

Free hotel pickup and drop-off included

Fully narrated tour

Perfect introduction for first-time visitors

Led by a local guide

Comprehensive tour of the city

Small-group tour

Duration: 3 hours

Schedule
Experience the resilience and heart of New Orleans on the City of New Orleans and Katrina Recovery Tour. This three-hour tour will take you on a journey through the vibrant streets of the city, giving you a glimpse into New Orleans' past struggles and its future triumphs.
Beginning in the historic French Quarter, you will travel through areas of the city still scarred by Hurricane Katrina and witness how the community has worked together to rebuild and recover. Your knowledgeable guide will take you through devastated neighborhoods, sharing stories of heartbreak and hope. You'll see the famous levee system, which failed the city during Katrina, and learn about the steps being taken to prevent future disasters.
But it's not all bleak and somber on this tour. You'll also visit areas that have been fully restored, such as the vibrant St. Bernard Parish. Here, you'll see how the community has come together to rebuild, and witness the resilience and strength of the people. Along the way, you'll get to sample some of the amazing food that New Orleans is known for, including traditional Cajun and Creole dishes.
As you travel throughout the city, your guide will share facts and anecdotes about New Orleans' rich history, culture, and traditions. You'll see stunning architecture, such as the majestic Saint Louis Cathedral, and learn about the city's unique blend of French, Spanish, and African influences.
The City of New Orleans and Katrina Recovery Tour is the perfect way to fully immerse yourself in the magic of this incredible city. You'll walk away with a greater appreciation for the resilience and strength of the people of New Orleans, and a deeper understanding of the city's past, present, and future.
Don't miss out on this unforgettable experience. Book your tour today and discover what makes New Orleans one of the most unique and fascinating cities in the world.
Book Now!