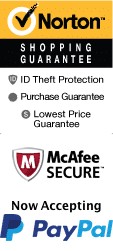 New Orleans Swamp and Bayou Boat Tour With Transport
317 N Rampart St New Orleans, Louisiana 70112
1-866-267-5732
Chat Now

Close encounter with wildlife

Choice of several departures throughout the day

Enjoy a day away from the hustle and bustle of the city

Get up-close to native wildlife

Ideal choice for families

Duration: Tour duration is about 2 hours but that does not include travel time

Schedule
Prepare yourself for an incredible adventure in the natural wonders of Louisiana with the New Orleans Swamp and Bayou Boat Tour with Transport. Based in New Orleans, this captivating tour takes you on an exciting journey through the beautiful swamps and bayous of Louisiana. Along the way, you'll see breathtaking wildlife, tranquil landscapes, and stunning natural habitats that will leave you wanting more.
The tour is a walk-through of the swamp and bayou wonderland. It begins with your pickup at the hotel, where your guide will meet you and transport you to the destination. Upon arrival, the tour guide will tell you the history of the swamp and the bayou and give you information on the many different animal and plant species that live there. Throughout the tour, you'll have an experienced guide, who provides you with an insider's knowledge of the wildlife and habitat you'll see.
You'll board a boat and navigate various deep bayous and swamps, drifting near century-old waterways that are still active. The calm rides through the water take you through the heart of the cypress-swamp forest of Louisiana. These stately trees stand like monoliths in the murky waters which form their designated homes, reaching up tall with wizened bark to shading the emerald green water.
Your journey will take you to the heart of the swamps and bayous, where you'll see wildlife like alligators, raccoons, snakes, and turtles, all amid the stunning natural beauty of the swamp. The guided tour will interactively educate you on the history and uniqueness of this enchanting and natural eco-system.
The attraction lasts for around three hours, and the walking required is minimal. Clothing should be comfortable and casual, and the experience is family-friendly. The tour ensures maximum convenience; transportation is included, it picks you up from your hotel, and drops you off there afterward.
In summary, the New Orleans Swamp and Bayou Boat Tour with Transport offers an incredible path through Louisiana's natural beauty. You'll practically zig - zag through the swamps, bayous, and forests, discovering its fascinating history and incredible natural wonders. So don't hesitate, book your ticket to experience Louisiana's nature and its secrets today.
Options:
New Orleans Swamp and Bayou Boat Tour With Transport
Available Now until 3/31/2024 View Detailed Schedule
Pick Up Time: Pick ups will commence at 8:00am and return is at 12:45pm
Book Now!