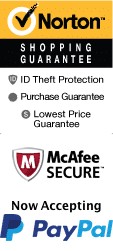 Taste of Nawlins Breakfast Tour
801 Decatur St New Orleans, Louisiana 70116
1-866-267-5732
Chat Now
The Taste of Nawlins Breakfast Tour is an activity that combines sightseeing with delicious food, located in the beautiful city of New Orleans, Louisiana. It offers an immersive experience of Southern cuisine and culture, with local guides showing visitors around some of the most iconic landmarks and neighborhoods of the city.
The tour takes approximately three hours, during which guests will enjoy a traditional breakfast at a local Creole restaurant, with dishes such as beignets, grits, and eggs. The food is expertly prepared by award-winning chefs, and there are vegetarian and gluten-free options available for those with dietary restrictions.
While savoring these tasty treats, visitors will also get to explore the vibrant French Quarter, learning about its history, architecture, and lively atmosphere. The tour includes stops at historic places such as Jackson Square, St. Louis Cathedral, and the Old Ursuline Convent. Along the way, the guides will share interesting stories and facts about the city, making this breakfast tour both fun and educational.
The Taste of Nawlins Breakfast Tour is suitable for all ages and fitness levels, and it is a great way to start a day of adventure in New Orleans. Visitors will need to wear comfortable walking shoes, as there is quite a bit of walking involved, but the pace is relaxed and the scenery is breathtaking.
This guided tour is the perfect way to discover the beauty and flavors of New Orleans in a short amount of time. Whether you are a foodie, a history buff, or just curious about this iconic city in the South, the Taste of Nawlins Breakfast Tour is sure to delight your senses and leave you with unforgettable memories. Come and experience the best of Southern hospitality and cuisine – you won't regret it!
Book Now!