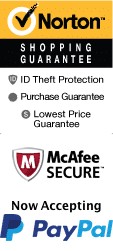 5-in-1 Ghost and Mystery Tour
723 St Peter New Orleans, Louisiana 70116
1-866-267-5732
Chat Now


Explore the local streets on a walking tour of the city

Fully narrated tour

Led by a local guide

Duration: 2 hours

Schedule
If you're looking for a truly unique experience in the heart of New Orleans, you simply can't miss the Preservation Hall Jazz Band Show! Nestled in the historic French Quarter, this venerable venue has been showcasing the best of jazz music since 1961. Whether you're a lifelong jazz aficionado or a newcomer to the genre, you'll be mesmerized by the sounds of trumpets, trombones, and saxophones in this intimate setting.
As you step inside Preservation Hall, you'll be transported to a bygone era of New Orleans jazz. The space is cozy and inviting, with candlelight casting a warm glow over the space. The band members, dressed in traditional jazz garb, are seated close to the audience, allowing you to fully appreciate the intricacies of their playing. Each show is different, as the musicians showcase their improvisational skills and intimate knowledge of jazz history.
The show takes place nightly at 8pm, and generally lasts about an hour. It's an all-ages event, so feel free to bring the kids. However, there are no seats, so be prepared to stand for the duration of the show. The space is air-conditioned, so you'll stay cool even on those hot New Orleans nights.
Preservation Hall has a rich history dating back to the early 1960s. Originally established as a sanctuary for jazz musicians to play their music without fear of persecution due to segregation laws, the venue quickly became known as a hub for preserving the rich musical heritage of New Orleans. Over the years, the Preservation Hall Jazz Band has performed all over the world, including at the White House and the Newport Jazz Festival.
In summary, if you're looking for an unforgettable evening of jazz music in the heart of New Orleans, look no further than the Preservation Hall Jazz Band Show. You'll be treated to an intimate performance by some of the best jazz musicians in the world, all in a cozy and inviting setting. Don't miss out on this authentic New Orleans experience!
Book Now!