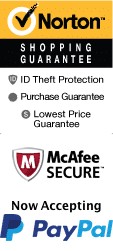 French Quarter Food Tour
737 Iberville St New Orleans, Louisiana 70130
1-866-267-5732
Chat Now


The tour is a walking tour, so wear comfortable shoes. It lasts for about three hours, during which time you'll sample classic Creole and Cajun dishes, from gumbo to jambalaya, along with some lesser-known delicacies. Your guide will walk you through the streets of the French Quarter, pointing out famous locations such as the St. Louis Cathedral, the Mississippi River, and Jackson Square.

Throughout the tour, you'll stop at several of the city's most popular restaurants, from old-timey diners to wine bars. One stop is at the famous Napoleon House, which has been serving signature muffuletta sandwiches since 1914, another stop is at a place known for its delicious beignets, Café Beignet.

The French Quarter Food Tour is more than just a food tour, though. It's a journey through the history and culture of New Orleans, with your guide sharing insights into the city's rich culinary traditions. You'll learn how the diverse cultural influences of the city - French, Spanish, German, African-American, and Native American - all played a role in shaping the food scene in the city.

As you walk along the cobblestone streets, you'll be surrounded by the sound of jazzy music and the smell of mouthwatering dishes. You'll be transported back to the city's earliest days and feel the years of history seeping up through the sidewalks.

Don't miss out on this iconic activity while in New Orleans. Whether you're in town for Mardi Gras or just visiting, the French Quarter Food Tour is an experience not to be missed. Book your spot today and get ready to taste the flavors of a city unlike any other.
Book Now!