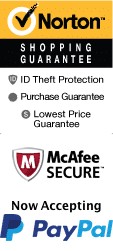 Combo Oak Alley Plantation and New Orleans City Tour
French Quarter New Orleans, Louisiana 70130
1-866-267-5732
Chat Now

Choice of morning or afternoon departure

Comprehensive tour by bus/coach

Family friendly

Multiple departure times and locations available

Duration: 7 hours

Schedule
Get ready for an unforgettable day as you explore the best of historic New Orleans on the Combo Oak Alley and New Orleans City Tour. Located in the heart of Louisiana, this tour offers a unique experience that combines the rich history of Oak Alley Plantation with the vibrant energy of New Orleans.
The Oak Alley Plantation is an antebellum plantation that has been restored to its 19th-century glory. Visitors can experience the beauty and grandeur of this famous plantation where they can also learn about the hardworking slaves who helped to build it. You'll take a walking tour and learn about the stories that took place on this land. The tour takes about an hour and stops at the mansion where you'll see the Greek Revival architecture, the live oak alley of trees, and gardens that have been restored to their original beauty.
Next, you'll get to explore the lively city of New Orleans with an exciting city tour. This tour will take you through the vibrant neighborhoods where you'll see the famous Jackson Square, St Louis Cathedral, and the French Quarter. You'll also explore the Garden District, which is rich in history and home to many of the city's most beautiful and historic homes. The tour lasts approximately two and a half hours, and you'll see the iconic sights that have made New Orleans a city like no other.
Throughout the tour, your knowledgeable guide will provide an in-depth history of the city, its people, and its culture. You'll be introduced to some of the city's best-kept secrets, including the best places to eat and drink, and the popular traditions that make this city unlike anywhere else. At the end of the tour, you'll be dropped back off at your hotel with a new appreciation for the history and culture of the city.
This tour is perfect for people who are interested in learning about the history and culture of Louisiana. You'll experience the grandeur of the Oak Alley Plantation and the unique energy of the city of New Orleans, both of which will leave you with lifelong memories. Whether you're a first-time visitor or a seasoned tourist, you won't want to miss this incredible tour.
In summary, the Combo Oak Alley and New Orleans City Tour is an excellent opportunity to explore the rich history of Louisiana and witness its vibrant culture firsthand. From the grandeur of the Oak Alley Plantation to the liveliness of the city of New Orleans, this tour is perfect for those who are interested in discovering the history and traditions of one of the most unique cities in the world. Don't miss out on this once-in-a-lifetime experience that is sure to leave you with unforgettable memories.
Book Now!