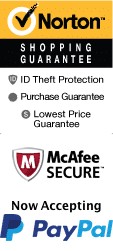 History and Haunts Carriage Tour
700 Decatur St New Orleans, Louisiana 70116
1-866-267-5732
Chat Now
Experience the chilling thrill of New Orleans' most haunted landmarks on the History and Haunts Carriage Tour. This activity takes place in the heart of the French Quarter in New Orleans, Louisiana. The tour is fully guided and takes you to some of the most notorious haunted sites in the area through the comfort of a horse-drawn carriage.
About the Tour

The tour covers major landmarks, including the infamous LaLaurie Mansion and the St Louis Cathedral. The LaLaurie Mansion alone is sure to raise hairs as this building is infamous for its dark past and hauntings. The tour also includes stops at other haunted locations like Jackson Square. The professional guides will regale you with true stories and legends of ghosts haunting the city. Unlike other tours, this activity operates at night, adding a spooky atmosphere to the already haunting sites. New Orleans is synonymous with ghosts and hauntings, and this tour delivers the grim tales in an exciting and authentic way. The carriages hold up to 8 people, which makes it perfect for couples or groups of friends. The horses are well-groomed and magnificently trained, adding an element of class and intrigue to the ride,
The History and Haunts Carriage Tour is an excellent opportunity to discover the rich culture and history of New Orleans from a unique perspective. The tour guides are knowledgeable and friendly, ensuring all your questions are answered. It's a great activity for anyone, whether you believe in ghosts or not.
In summary, the History and Haunts Carriage Tour in New Orleans is a unique and exciting way to explore the most haunted landmarks in the French Quarter. This fully guided tour is conducted at night and takes you to some of the most notorious sites in the city. The experienced guides will ensure that the ride is informative and entertaining. Don't miss this fantastic opportunity to learn about the haunted history of New Orleans like never before.
Options:
Haunted Carriage Tour
Available Now until 12/31/2023 View Detailed Schedule
This 1-Hour Group Carriage Tour includes lots of French Quarter history in addition to lots of creepy ghost stories.
Frequently Asked Questions for History and Haunts Carriage Tour:
What methods of transportation does the History and Haunts Carriage Tour use?

Horse-Drawn Carriage.

Approximately how long does the History and Haunts Carriage Tour last?

It lasts approximately 1 hour.

For what ages is the tour appropriate?

Great for all ages.

Is photography / video recording allowed on the History and Haunts Carriage Tour?

Yes.
Book Now!