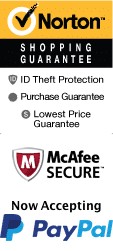 Complete Crescent Bike Tour in New Orleans
214 Magazine St New Orleans, Louisiana 70130
1-866-267-5732
Chat Now
If you're looking for a fun and active way to experience New Orleans, you don't want to miss the Complete Crescent Bike Tour. This guided bike tour will take you through the historic French Quarter and beyond, giving you a chance to see the city's beautiful architecture, culture, and history up close while getting some exercise.

Starting in the French Quarter, you'll explore the streets lined with colorful buildings, quaint shops, and lively restaurants. Your friendly guide will provide interesting commentary on the history and culture of the area, pointing out notable landmarks and sharing fun facts. As you make your way through the city, you'll get to see gorgeous mansions in the Garden District and the stunning oak trees of Audubon Park.

This 3-hour tour covers approximately 9 miles of cycling, so it's perfect for anyone who enjoys a leisurely ride. You'll take breaks throughout the tour, allowing you to rest, take photos, and ask questions. The route is largely flat and easy, but be sure to wear comfortable shoes and clothes appropriate for the weather.

Thanks to the experienced and knowledgeable guide, you'll get a chance to learn about the unique history and culture of New Orleans. You'll also have a chance to interact with the friendly locals and see hidden gems that most tourists miss. Overall, it's a unique and fun way to explore the city while getting some exercise and fresh air.

In addition to providing a great workout, the Complete Crescent Bike Tour is an opportunity to see the city from a completely different perspective. Whether you're a seasoned cyclist or just looking for a fun way to experience New Orleans, this tour is sure to leave you with a new appreciation for the city's beauty and history.


Embrace Faubourg Marigny's charismatic charm. Roam its picturesque streets, immerse yourself in its jazz scene, and relish in its rich history and gastronomical delights. This is the soulful side of New Orleans.

Get a taste of New Orleans' famous culture in the beautiful and historic French Quarter.

Stop at
Louis Armstrong Park in New Orleans, LA
Bursting with life and rhythm, Louis Armstrong Park is a haven for jazz lovers. From impromptu performances to iconic statues, it's a place where music breathes.

Stop at
New Orleans City Park in New Orleans
Immerse yourself in the enchanting beauty of New Orleans City Park! With 1300 acres of lush greenery, it's the perfect urban oasis - whether you prefer quiet strolls, breathtaking scenery, or recreational sports, it's a melting pot of cultural charm and natural splendor.

Stop at
St. Louis Cemetery No. 3
Discover Louisiana's rich history at St. Louis Cemetery No. 3, New Orleans' oldest and most famous burial ground. This labyrinth of tombs breathes history and holds an eerie charm.

Stop at
Various Locations Throughout Tremé and the 7th Ward in New Orleans
Immerse yourself in the culture and heritage of New Orleans at the Treme and the 7th Ward. These neighborhoods are deeply rooted in history, with their unique architecture, music, and food scenes. Walk through charming streets immersed in vibrant culture.
Don't miss out on this unforgettable experience – book your Complete Crescent Bike Tour today and get ready to explore the best of New Orleans.
Options:
9:30am Tour
Available 12/11/2023 until 11/30/2024 View Detailed Schedule
Amazing 3 hour tour that takes you in and beyond the French Quarter.
Book Now!