New Orleans, LA Bike Tours

A bike tour is a great way to stretch your legs and experience some fresh air while exploring the best parts of New Orleans, LA.
This bicycle tour is over 4 hours, and this is the only bicycle tour in the city that comes with a tour guide who will also be bicycling, and this tour will pass by every historical landmark in the city including the famous French Quarter.
Sep 26
N/A
Sep 27
N/A
Oct 01
N/A
Oct 03
N/A
Oct 04
N/A
Oct 08
N/A
Oct 10
N/A
Oct 11
N/A
>
Bike Tours are a great way to combine sightseeing with exercise, and the Creole Odyssey Bicycle Tour offers you a three-hour tour through the heart of historic New Orleans and includes fascinating commentary from your very own personal tour guide.
Sep 26
N/A
Oct 03
N/A
Oct 10
N/A
>
Bike tours are a big part of what makes each and every voyage worth the time and money, so take a look at this "Electric Crescent Electric Bike Tour in New Orleans" event offer all around fantastic New Orleans, Louisiana.
If the next voyage you plan needs some more bike tours, New Orleans in Louisiana is the locale, so gear up for this "Complete Crescent Bike Tour in New Orleans" event offer for guaranteed fun.
Enjoy one of the great bike tours in the area and enjoy an all inclusive tour through the beautiful French Quarter and the beautiful Garden District in the city of New Orleans.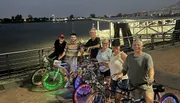 Bike Tours take on a new meaning with the Light Up Bike Tour in New Orleans. This guided tour takes riders through the historic French Quarter and Jackson Square with custom-designed illuminated bikes that show off the city at night. The trail winds through hidden spots and landmarks not usually seen in daylight. The entire experience is enriched with light displays that tell visitors stories of the lush city that never sleeps.
Oct 01
N/A
Oct 02
N/A
Oct 03
N/A
Oct 04
N/A
Oct 05
N/A
Oct 08
N/A
Oct 09
N/A
Oct 10
N/A
Oct 11
N/A
Oct 12
N/A
Oct 15
N/A
Oct 16
N/A
Oct 17
N/A
Oct 18
N/A
>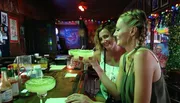 Bike Tours are a great choice in New Orleans, especially for those who want to explore the city's culinary scene. The New Orleans Bywater Lunch and Bar Tour takes you through the quirky Bywater neighborhood to three top-rated bars, including one with a hidden beer garden. You'll also make a pit stop at the area's best po' boy shop and enjoy an authentic Creole lunch. The tour guides share historical and cultural insights, making this a tasty and informative adventure.
<
Sep 30
N/A
Oct 01
N/A
Oct 02
N/A
Oct 03
N/A
>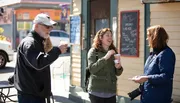 Bike Tours' Garden District Food Tour in New Orleans makes for an unforgettable culinary experience. This three-hour tour allows visitors to indulge in the city's traditional dishes with stops at various local eateries. From classic southern cuisine at Commander's Palace to a taste of Italian-inspired muffuletta sandwiches at another family-owned establishment, the tour promises a delicious and diverse range of foods. In addition to the food, participants can also enjoy sights of the iconic homes and architecture in the beautiful Garden District.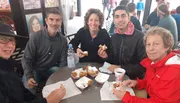 Bike Tours are a fun and unique way to explore New Orleans, but why not make it a food tour too? The Locals Eat Dat Food Tour is a delicious way to experience the city's food scene while exercising. The guided bike tour takes you through neighborhoods, parks, and scenic routes, while stopping to taste local cuisine. This four-hour tour includes food staples like gumbo, po-boys, and beignets, as well as some hidden gems only known to locals.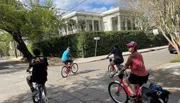 Bike Tours are a fantastic way to explore the beautiful Garden District and Cemetery of New Orleans. During this tour, you can bike through the historic neighborhoods and lush gardens of the city while learning about the rich history and culture of New Orleans. You will have an experienced guide who will lead you through the stunning above-ground tombs and monuments of the St. Charles Cemetery, along with beautiful mansions and leafy parks along the way. It's the perfect combination of exercise and sightseeing, all in one!
<
Sep 26
N/A
Sep 27
N/A
Oct 03
N/A
Oct 04
N/A
Oct 10
N/A
Oct 11
N/A
>