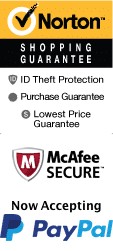 Creole Odyssey Bicycle Tour
626 N Rampart St New Orleans, Louisiana 70116
1-866-267-5732
Chat Now
Join the Creole Odyssey Bicycle Tour on your next visit to New Orleans - a unique, active way to explore the city and its rich history. This leisurely bike ride takes you through the heart of the charming Creole neighborhoods, giving you a glimpse of the French and Spanish influences that shaped the Louisiana culture. A friendly and knowledgeable guide will lead the way and share stories of the city's past and present.

The tour includes stops at some of the most iconic landmarks that New Orleans has to offer. You'll ride through the beautiful Garden District, filled with elegant mansions and lush greenery. The guide will take you to Lafayette Cemetery No. 1, one of the oldest and most historic cemeteries in the city, where you'll learn about the unique burial traditions of New Orleans. You'll also visit the legendary Commander's Palace, a century-old restaurant that has been frequented by dignitaries and celebrities alike.

Throughout the tour, guests will have plenty of opportunities to take photos and ask the guide questions to learn more about the city's culture and history. The ride takes about three hours and averages about 8-12 miles, which includes frequent stops and breaks. Guests will need to bring comfortable clothing, sunglasses, and sunscreen, and the tour operator provides helmets, bottled water, and snacks.

New Orleans is a city of rich history and culture, and the Creole Odyssey Bicycle Tour is an unforgettable way to experience the city's charm. During the tour, guests will not only see some of the most iconic landmarks but also feel the pulse of New Orleans and its vibrant community.

Join this unique and immersive tour during your next trip to the city and make lasting memories. The Creole Odyssey Bicycle Tour will take you on a journey of discovery, as you explore this magical city and its vibrant community. Book your spot today and experience New Orleans like never before.
Options:
New Orleans Creole Odyssey Sma
Available 9/27/2023 until 3/31/2024 View Detailed Schedule
New Orleans Creole Odyssey Sma
Book Now!