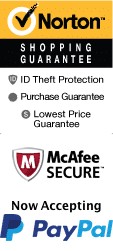 Creole Odyssey Bicycle Tour
The Creole Odyssey Bike Tour is a nice ride around New Orleans. This city is one of the more accessible big cities in the country, and it allows you to ride a bike to see all of its history. Plan this particular tour when you want to be in the heart of the city seeing all the history that has happened in this place.
You must invest in tickets for this tour when you want to see New Orleans in your own time. You move much slower through the city, and you get personal commentary as the city goes by. Your tour guide is amazing, and your tour guide allows you to stop in the places that are the most fun.
Your trip will conclude with a look at places that could be considered haunted by the old creole spirits, and you should see if there are spots that you might have found on TV. Take as many pictures as you can, and look into the New Orleans city map before coming to town. You must know where you are going when starting the tour.
The tickets are easy to buy online, and they are much cheaper to buy here than they would be when you arrive in the city. The tickets help you have fun around town, and you must get bikes for your kids when they come along.
You could have a lovely time in New Orleans riding a bike, seeing the sights, taking pictures, and enjoying the tour guide's advice. Take notes of places that will be fun to visit afterwards, and see what can be done to make this particular trip your best yet.
Options:
New Orleans Creole Odyssey Sma
Available Now until 1/31/2024 View Detailed Schedule
New Orleans Creole Odyssey Sma
Book Now!