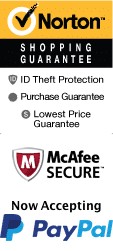 Light Up Bike - Party Music Ride
Get ready to explore New Orleans in a completely unique way with the Light Up Bike Tour! This activity offers an immersive and exciting tour of the city's iconic landmarks, all while cruising on a brightly lit bike that will make you stand out from the crowd!

The tour is approximately two hours long and covers about nine miles of the city, making it a perfect way to see the sights while getting some exercise. You'll meet your knowledgeable guide in the French Quarter and set off on your adventure, highlighting some of the city's most famous landmarks such as St. Louis Cathedral, the Mississippi River, and the French Market.

The colorful lights on the bikes make for a mesmerizing effect, and you're sure to turn some heads as you pedal through New Orleans like a glowing beacon. Your experienced guide will share fascinating stories about the city's history, culture, and unique architecture that make it so iconic.

The Light Up Bike Tour is suitable for all ages, and the bikes are adjustable to fit any size rider. You'll be provided with a helmet and a safety vest, ensuring your peace of mind during your nighttime adventure.

The tour also includes a quick stop for refreshments, allowing you to take a breather and enjoy some of the city's delicious cuisine before continuing your journey. This stop provides an excellent opportunity to snap some pictures and share your experience with friends who may be envious of the adventure you're having.

The Light Up Bike Tour is an exhilarating way to explore the city, and it's an excellent way to make some unforgettable memories. Whether you're traveling solo or with a group, this tour is perfect for anyone looking to see the sights in a unique and exciting way.

In conclusion, the Light Up Bike Tour is an exhilarating activity that offers a new perspective on New Orleans. The fun and informative experience is perfect for all ages, and the bike ride is sure to create memories to last a lifetime. Don't miss out on the opportunity to explore the city's iconic landmarks in a whole new way – book your Light Up Bike Tour today!
Book Now!