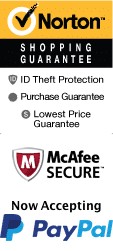 Electric Crescent Electric Bike Tour in New Orleans
214 Magazine St New Orleans, Louisiana 70130
1-866-267-5732
Chat Now

Duration: 3 hours
The Electric Crescent Electric Bike Tour is an exciting way to explore the vibrant city of New Orleans, Louisiana. This approximately 2.5-hour tour kicks off with a short introduction to your provided electric bike, designed for comfort and ease of use with no gears, and then your guide will lead you to the heart of the city. Riding through the French Quarter, you'll visit famous landmarks such as Jackson Square, the historic Treme neighborhood, and the stunning Garden District. This tour is perfect for visitors who want to experience the highlights of the city while enjoying a fun bike ride.

The first stop on your adventure is the iconic Jackson Square, where you'll see the stunning St. Louis Cathedral and learn about the colorful history of this culturally rich area. From there, you'll ride down charming streets to the historic Treme neighborhood, known for its lively music scene. You'll then cruise to the Garden District, one of the most beautiful neighborhoods in the city, full of stunning architecture and lush gardens. The pace is leisurely, allowing time to relax and take in the sights and sounds of each location.

This exciting tour is perfect for people of all ability levels, as the electric bike assists riders with pedaling when necessary, ensuring everyone can keep up with the group. The tour covers approximately six miles and helmets are provided. Please wear comfortable clothing and shoes for the duration of the tour. You'll be guided by a knowledgeable local who can answer all of your questions along the way and provide insider tips for New Orleans sightseeing.

Not only is this tour a great adventure for tourists, but it is also a unique way for locals to rediscover the beauty of their city. Whether you're a first-time visitor or a longtime resident, this exciting tour showcases the best of New Orleans in a fun and informative way. Don't miss out on this opportunity to see the city from a whole new perspective.


Experience the allure of the French Quarter with its lively street performers and captivating art galleries.

Stop at
Jackson Square in New Orleans, LA
Let Jackson Square enchant you. Be it artists sketching passersby or musicians strumming soulful tunes, it's a New Orleans' treasure.
In conclusion, the Electric Crescent Electric Bike Tour is a must-see attraction for anyone visiting New Orleans. With its comfortable bikes, expert guides, and stunning locations, this tour is perfect for people of all ages and experience levels. See the city in a whole new light and fall in love with the sights and sounds of New Orleans all over again. Book your tour today and experience the best of the Big Easy!
Book Now!