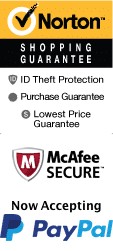 A Locals' Eat Dat! Food Tour
810 Decatur St , Aunt Sally's Pralines New Orleans, Louisiana 70116
1-866-267-5732
Chat Now
Are you a foodie looking for an authentic experience in New Orleans? Look no further than the A Local's Eat Dat Food Tour. This guided tour takes you through the heart of the city as you sample some of the most famous and beloved dishes, from gumbo and jambalaya to beignets and pralines.

Over the course of the tour, which lasts about 3 hours, you'll visit up to 7 different food stops, each one offering a unique taste of the city's rich culinary heritage. Your knowledgeable guide will share interesting and entertaining stories about each dish and its cultural significance, giving you a deeper appreciation for New Orleans' diverse history and traditions.

As you make your way through the streets of New Orleans, you'll also get a chance to see some of the city's most iconic landmarks and hidden gems. From the colorful murals and street art of the Marigny and Bywater neighborhoods to the grand architecture of the Garden District, there's no shortage of sights to see on this tour.

One of the highlights of the A Local's Eat Dat Food Tour is the opportunity to try new and exciting flavors that you may never have encountered before. The tour includes a mix of classic and contemporary dishes, so even if you're a seasoned foodie, you're sure to discover something new and delicious.

Whether you're traveling solo, with friends, or with family, the A Local's Eat Dat Food Tour is a great way to experience the best of New Orleans' food and culture. The tour is suitable for all ages and fitness levels, and there's plenty of food to go around, so come hungry and be prepared to leave completely satisfied.

In conclusion, if you're looking for a fun and flavorful way to explore New Orleans, be sure to add the A Local's Eat Dat Food Tour to your itinerary. Between the mouth-watering cuisine, the fascinating history, and the stunning scenery, this tour truly has something for everyone. Don't miss out on this unforgettable culinary adventure!
Book Now!