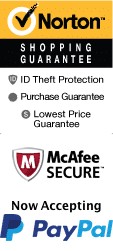 Heart of the City Bicycle Tour
626 N Rampart St New Orleans, Louisiana 70116
1-866-267-5732
Chat Now
Gear up for a fascinating adventure through the vibrant streets of New Orleans with the Heart of the City Bicycle Tour. This tour takes you on a 3-hour journey to explore the hidden gems and local favorites of the Big Easy. You will not only witness the iconic landmarks of the city but also enjoy a deeper understanding of the culture, food, and people of New Orleans.

The tour starts at the heart of the French Quarter, and you will be provided with a comfortable bike and helmet to explore the city. Your knowledgeable guide will take you through the neighborhoods, including the famous Faubourg Marigny, where you'll see the colorful Creole-style homes and learn about the voodoo culture of New Orleans. The tour will also take you through the lively Frenchmen Street, which is a hub for jazz music and a popular spot for locals and tourists alike.

As you continue your journey, your guide will take you to the Louis Armstrong Park, named after one of the most iconic jazz performers in history. The park is a peaceful oasis in the middle of the city, and your guide will share the fascinating history of jazz and its relationship with New Orleans. The tour also takes you to the Treme neighborhood, which is famous for its brass band music and unique architecture.

The tour also includes a visit to the iconic St. Louis Cemetery No. 3, where you will see the final resting place of some of the most prominent citizens of New Orleans. Your guide will provide you with interesting details about the cemetery's history and architecture, including the unique above-ground tombs.

Throughout the tour, there will be plenty of stops for photo opportunities, and your guide will share insider tips on the best spots to eat, drink, and play in the city. The Heart of the City Bicycle Tour is suitable for all fitness levels, and you will be provided with water and snacks to keep you energized during the ride.

In conclusion, experience the heart and soul of New Orleans on the Heart of the City Bicycle Tour. Take in the city's captivating architecture, music, and food while enjoying a leisurely ride through the charming streets of the city. This is an excellent opportunity to immerse yourself in the culture and history of New Orleans, and a must-do activity for anyone visiting the city. So, grab your bike and let's roll!
Book Now!