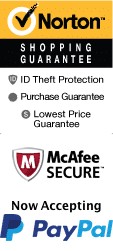 French Quarter History Tour
334 Royal St New Orleans, Louisiana 70130
1-866-267-5732
Chat Now

Fully narrated tour

Great overview and orientation of the city

Informative, friendly and professional guide

Instant Confirmation

Perfect introduction for first-time visitors

Duration: 2 hours 30 minutes

Schedule
Discover the rich and captivating history of New Orleans' most famous district on the French Quarter History Tour. As you stroll through the charming streets and alleys of this iconic neighborhood, your expert guide will regale you with tales of the city's past, from its founding in 1718 to the present day. From the famed architecture to the colorful characters that define this unique area, this tour is a must-do for history and culture enthusiasts alike.

During the two-hour tour, you will explore the heart of the French Quarter, including Jackson Square, St. Louis Cathedral, and the Cabildo. Along the way, your guide will point out noteworthy landmarks and share fascinating stories about their histories and cultural significance. Discover the history of Mardi Gras and how it has evolved over the years, learn about the city's earliest settlers, and find out how Bourbon Street got its name. With so much to see and learn, this tour is an ideal way to experience the French Quarter.

As you stroll through the historic streets, be sure to keep an eye out for the stunning architecture that has made the French Quarter one of the most beloved neighborhoods in the United States. Spanish, French, and Creole influences are all on display in the unique buildings and homes that line the streets. Learn about the styles and see firsthand the architectural details that make these buildings so captivating.

The French Quarter History Tour offers a comprehensive overview of the history and culture of this iconic New Orleans neighborhood. With its knowledgeable guides and fascinating subject matter, this tour is perfect for families, history buffs, and anyone who wants to gain a deeper understanding of the city's rich heritage. Don't miss out on this unforgettable experience during your visit to the Big Easy.

In summary, the French Quarter History Tour is a two-hour exploration of the heart of one of the most unique and beloved neighborhoods in America. With expert guides leading the way, visitors will discover the fascinating history and culture of the French Quarter, including its stunning architecture, colorful characters, and rich Mardi Gras traditions. Whether you're a history buff or just looking for a unique way to experience this iconic destination, the French Quarter History Tour is the perfect way to spend an afternoon in New Orleans.
Options:
French Quarter History Tour
Available Now until 3/31/2024 View Detailed Schedule
Departs at 10:30am (Morning) Departs at 5:00pm (Evening)
Book Now!