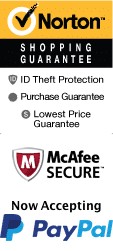 VIP City and Cemetery Tour by Bus
French Quarter New Orleans, Louisiana 70112
1-866-267-5732
Chat Now


Your adventure begins in the famous French Quarter, where you'll be greeted by your friendly guide and whisked away on a luxurious bus. Starting with a leisurely drive through the stunning Garden District, your knowledgeable guide will take you past some of the most impressive mansions in the city, while sharing fascinating stories of their inhabitants and unique architectural features. Along the way, you'll learn about the birthplace of jazz, as well as the dark history of slavery and voodoo in New Orleans.

Next, you'll experience the eerie beauty of St. Louis Cemetery, known for its hidden tombs and voodoo legends. Your VIP status means you'll have the privilege of entering this famous, historic cemetery to take an up-close look at the ornate tombs and monuments that have been featured in countless movies and television shows. Your guide will regale you with creepy tales of ghosts and spirits as you journey through the shadowy aisles of this fascinating graveyard.

After the cemetery, your tour guide will take you to City Park, where you can enjoy a brief walk before continuing on to your final destination, the iconic New Orleans City Hall. There, you'll have the opportunity to explore its stunning architecture and fascinating history, including details about the reconstruction of the city after Hurricane Katrina.

As your VIP City and Cemetery Tour by Bus comes to an end, you'll be left with a newfound appreciation for the beauty, history, and mystery of New Orleans. Whether you're a first-time visitor or a long-time resident, this tour is sure to give you a fresh perspective and plenty of unforgettable memories.

In conclusion, don't miss out on the VIP City and Cemetery Tour by Bus, where you'll explore the haunting beauty and rich history of one of America's most captivating cities. With its insider access and knowledgeable guides, this tour promises to be an enlightening and awe-inspiring journey you'll never forget. Book your tickets today and experience the magic of New Orleans for yourself!
Book Now!