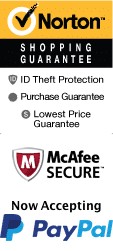 French Quarter Cocktail and Foodie Crawl
12 French Market Pl New Orleans, Louisiana 70116
1-866-267-5732
Chat Now

Get inside tips from a local

Snacks and Beverages included

Explore the local streets on a walking tour of the city

Duration: 3 hours

Schedule
Embark on a one-of-a-kind experience at the French Quarter Cocktail and Foodie Crawl in New Orleans, Louisiana. The historic streets of the French Quarter serve as the setting for this exploration of some of the city's most famous cocktails and dishes. Prepare your taste buds for a night of indulgence as you move from one watering hole to another, sampling some of the most iconic drinks and bites that the city has to offer.

Greeted by your expert local guide, begin this four-hour tour, strolling the quaint streets of the French Quarter as they come alive with colors and sounds. Each stop on the crawl presents a unique and unforgettable experience of classic New Orleans cuisine, brought to life with a modern twist and served with a perfectly crafted drink. You'll have the opportunity to savor some of Louisiana's finest seafood, such as the famous seafood gumbo, jambalaya, and shrimp and grits, all while discovering the history and stories of each dish.

As you move from bar to bar, expect nothing less than a party atmosphere with great music, laughter, and the distinct buzz of the city. Taste a Sazerac, a Ramos Gin Fizz, or a Hurricane, all while learning about the drinks' fascinating origins and how they have become a staple of the New Orleans experience. Discover the secrets behind the bartenders' mixology skills and indulge in delicious treats that will leave your taste buds craving for more.

To add to the fun, the crawl also includes small activities and games along the way. You'll have the opportunity to interact and socialize with other guests as you explore the city's vibrant culture and sample the best that New Orleans has to offer.

The French Quarter Cocktail and Foodie Crawl is a perfect opportunity for anyone who loves to eat, drink, and explore. Whether you're a local or visiting for the first time, this tour is an excellent way to discover new restaurants, taste unique flavors, and experience the authentic spirit of New Orleans.

In closing, the French Quarter Cocktail and Foodie Crawl promises a night of exquisite flavors, great company, and unparalleled memories. Join us for an unforgettable adventure that will leave you with a deeper appreciation for the art of mixology, the rich history of the city, and an incredible culinary experience that you will not find anywhere else in the world.
Book Now!