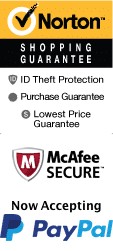 Killers and Thrillers Tour
809 Royal St New Orleans, Louisiana 70116
1-866-267-5732
Chat Now

Likely to Sell Out

Explore the local streets on a walking tour of the city

Multiple departure times and locations available

Step back in time on a history tour

Small group ensures personal service

Duration: 90 minutes

Schedule
Get ready to explore the dark side of New Orleans with the Killers and Thrillers Tour, an exciting walking tour that takes you through some of the city's infamous crime scenes and ghostly haunts. Located in the heart of the French Quarter, this two-hour tour offers a thrilling mix of history, folklore, and legends that will leave you with a spine-tingling experience you'll never forget.

As you step back in time, your expert guide will lead you through the dark and winding streets of the city, sharing stories of serial killers, murderers, and voodoo priestesses. Visit the infamous LaLaurie Mansion, where Madame LaLaurie was said to have tortured and killed her slaves in the early 1800s. You'll also learn about the real-life Axeman, a notorious serial killer who terrorized the city in 1918.

Throughout the tour, you'll hear about the city's dark history and the many legends that have been passed down through the years. From ghost sightings to mysterious hauntings, the Killers and Thrillers Tour will keep you on the edge of your seat as you delve into the eerie and haunted side of New Orleans.

This walking tour covers approximately 1.5 miles and will require comfortable footwear. The tour is family-friendly and suitable for all ages, but keep in mind that some of the content may be frightening for young children. Cameras are welcome, and your guide will be more than happy to take photos of you at some of the tour's key locations.

For those interested in the history of New Orleans and its dark past, the Killers and Thrillers Tour is a must-see attraction. It's a perfect way to see a different side of the city and get a glimpse into some of the most chilling stories that have left their mark on the city's history.

In summary, if you're looking for a spooky and thrilling adventure in the heart of one of America's most haunted cities, the Killers and Thrillers Tour is the perfect choice. Book your tour now and get ready to experience the eerie and mysterious side of New Orleans like never before.
Book Now!