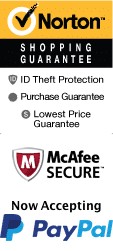 The Bad Bitches Tour of New Orleans
809 Royal St New Orleans, Louisiana 70116
1-866-267-5732
Chat Now
Are you ready to immerse yourself in a unique experience that will combine New Orleans' history, architecture, and infamous nightlife? Then hop on The Bad Bitches Tour of New Orleans and let these witty and entertaining guides lead you through a journey you won't forget!

The tour starts in the heart of the French Quarter, a neighborhood known for its colorful buildings, jazz music, and vibrant atmosphere. Here, you'll meet your knowledgeable guide, who will introduce you to the group and give you a brief overview of what to expect. The tour is designed to showcase the city's hidden gems, so be prepared to discover some off-the-beaten-path locations that are not usually part of traditional tours.

As you take a leisurely stroll through the streets, your guide will regale you with tales of bootleggers, voodoo, and gangsters who operated in the city during its darker days. You'll see stunning architecture, including gorgeous ironwork balconies, hidden courtyards, and historic homes that speak to the city's long and fascinating history.

But that's not all - this tour is not just about sightseeing! You'll stop at various bars and cocktail lounges along the way and be able to sample some of the city's most iconic drinks, such as a Sazerac or a Hurricane. You'll also get a chance to learn about the history and lore behind each drink and their significance in New Orleans' culture.

Throughout the tour, you'll have plenty of opportunities to take pictures and soak in the city's unique vibe. Your guide will be more than happy to answer any questions you might have or give recommendations for places to visit after the tour is over.

The Bad Bitches Tour of New Orleans is the perfect choice for anyone looking for an entertaining and educational experience that will give them a taste of the city's past and present. This tour is ideal for solo travelers, couples, and groups who want to experience the Big Easy in a fun and unconventional way. So don't miss out on this exciting opportunity to discover New Orleans from a whole new angle!
Book Now!